Fire broke out in one of the units at the Atlantic Bluffs co-op complex in Montauk on Saturday evening, heavily damaging a portion of the property. 
Smoke could be seen from as far away as the Amagansett ocean beaches as firefighters from three departments worked to put out the blaze.
The Montauk Fire Department mobilized a full response and called in its tower truck. An Amagansett Fire Department tanker and personnel raced east at about 7 p.m., after its aid was sought. East Hampton sent equipment and fire volunteers as well.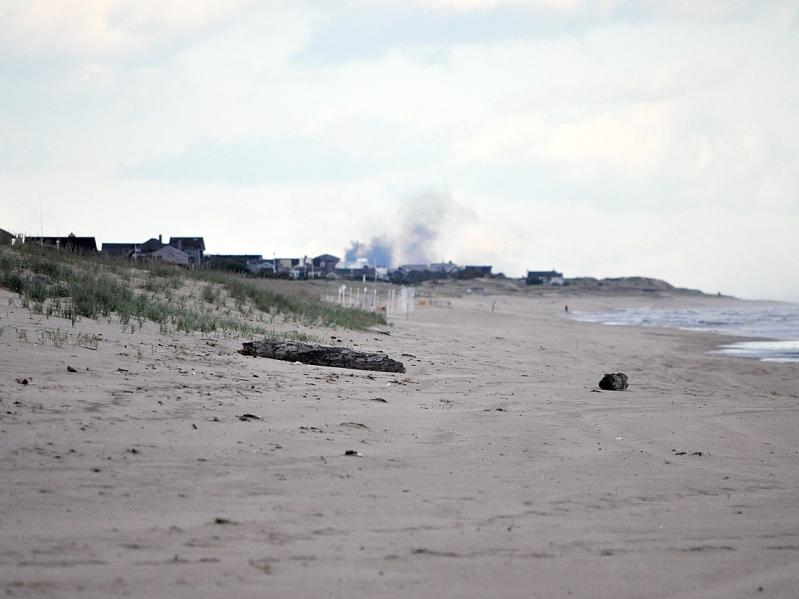 It was a chaotic scene, with flames coming from multiple points in one of the two-story buildings. Most of the units in the wood-sided complex have balconies, reached by exterior stairways. 
The Montauk fire chiefs were concerned that a portion of the roof could cave in, putting firefighters at serious risk. Before the blaze was brought under control around 10 p.m., a section of roof had collapsed. 
Firefighters were able to contain the damage to several units on the southwest corner of the property.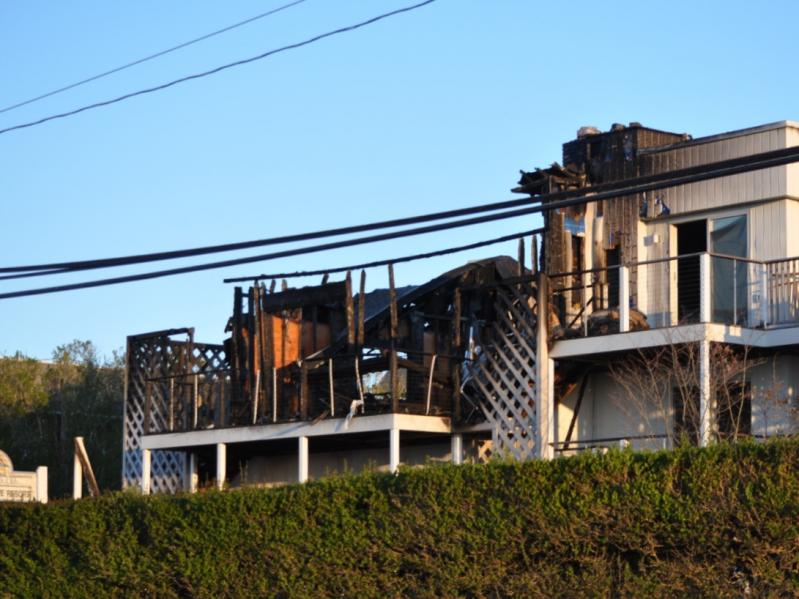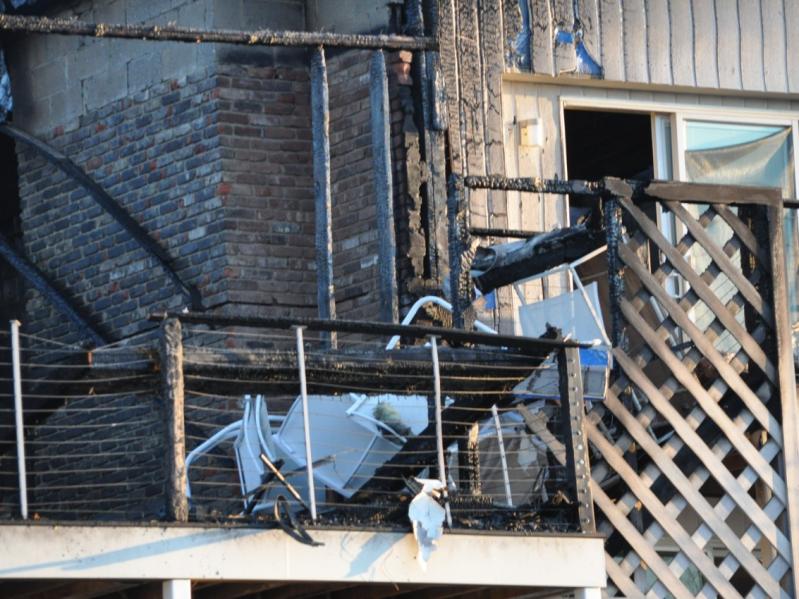 There were no reported injuries. A report of the cause of the fire was not yet available.