Members of the East Hampton Fire Department and East Hampton Volunteer Ambulance Association rescued a tree climber who had sustained a severe head injury while working about 40 feet up in a tree on Oakview Highway in East Hampton on Saturday morning.
A large branch had fallen while while he was working and struck his head, resulting in a "fairly significant head injury" with "quite a bit of blood," said East Hampton Fire Chief Gerry Turza. 
Chief Turza said that two firefighters and a paramedic were lifted by the department's ladder truck to assess the worker's condition and get him down safely.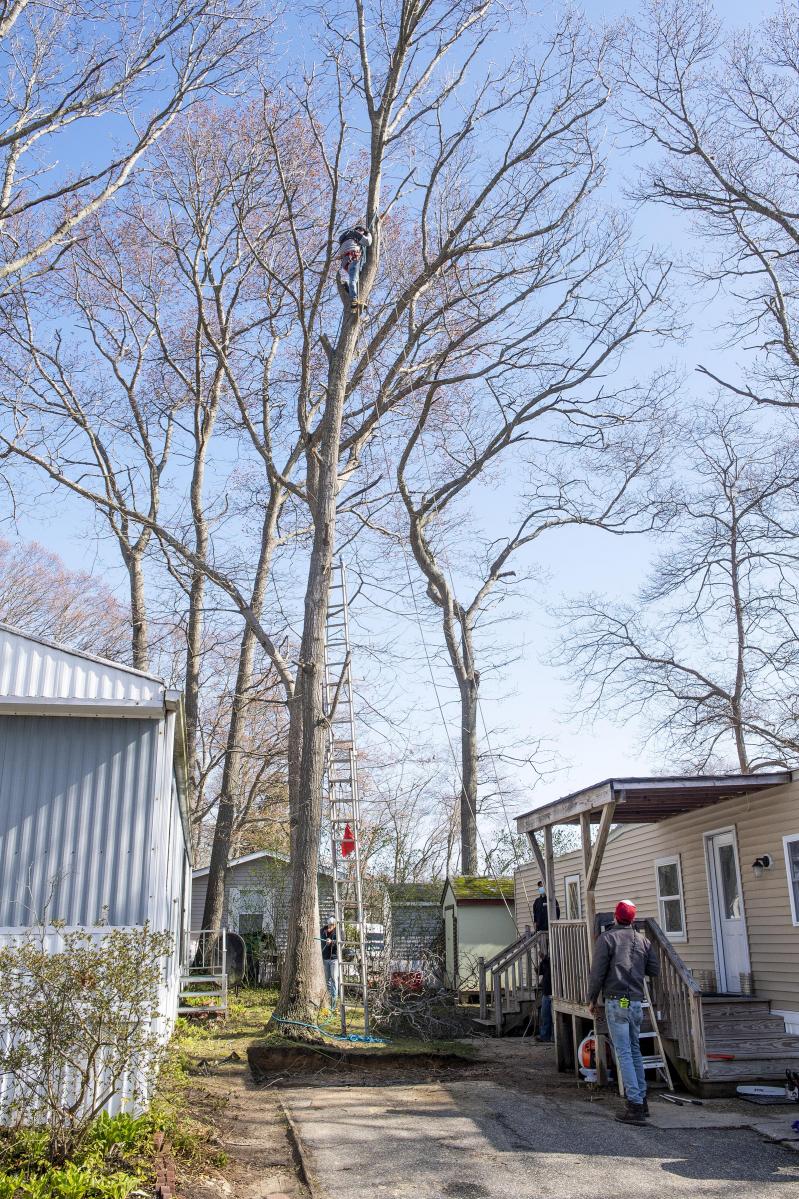 However, because the worker had been tethered by a safety line, the rescue team worried that he might panic and disconnect the line from the tree too soon, putting himself and them at greater risk.
Chief Turza explained that clear communication was crucial because head injuries can leave a victim "combative and defiant." Bilingual members of the fire department and ambulance association were able to speak to the climber in Spanish. 
The man was semi-conscious when firefighters and the paramedic reached him in the tree. He became slightly more conscious and spoke a little in Spanish as the rescue unfolded. 
The victim, whose name was not released, was taken by ambulance to East Hampton Airport and flown to Stony Brook University Hospital. An update on his condition was not provided.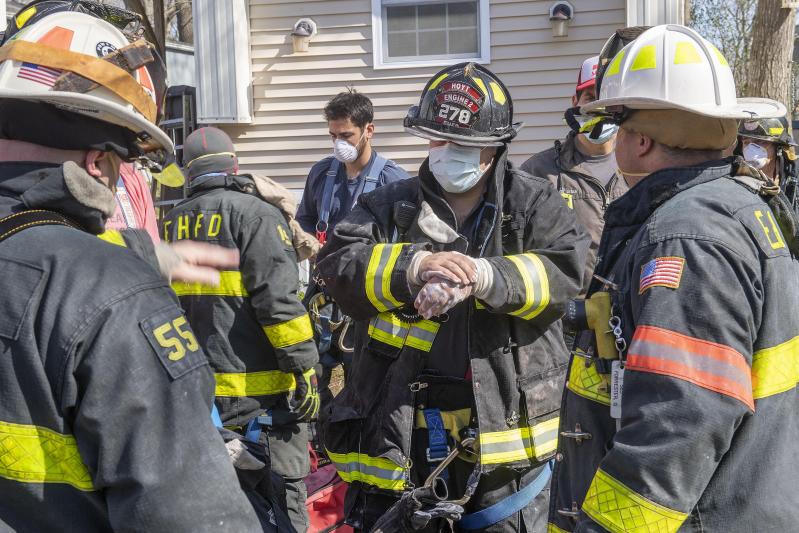 Chief Turza said that since the beginning of March, the fire department has had to respond to incidents while paying attention to social distancing rules. While a rescue itself takes place as it normally would, "everyone wears masks and tries to be as cognizant as possible," he said. "It's not always easy with what we do."
The two firefighters and the paramedic who made the rescue followed a careful decontamination procedure afterward, he said.