Of the tall, slender football players on the field, Tommy Gilbert Jr. always stood out, though his good looks were hidden under his helmet and behind his face mask, his athletic physique under the padding. His socks were pulled up and his shirt was tucked in neatly. Look sharp, play sharp, he would say. 
"All of his life he has wanted to pre­sent well — it was just ingrained in him from birth," his mother, Shelley Gilbert, said last month. "That wanting to pre­sent well has still continued, even though he is very, very sick."
This is the first installment of a three-part story. The second part will be published next week.
On the night of Jan. 4, 2015, when he was arrested hours after murdering his 70-year-old father at his parents' Manhattan apartment, he told N.Y.P.D. detectives that he had been diagnosed "only" with obsessive-compulsive disorder and depression. In fact, he had been identified as schizophrenic and was not on medication.
His mother believes it was illness that caused him to shoot his father, her husband of 33 years, point-blank in the head at their Beekman Place home. "I think he thought Tom was controlling the horror that was going on in his head. All the things that were going on in his mind were overwhelming and hideous."
Early on in the case, two court-appointed psychiatrists found that her son was too mentally ill to be tried on murder charges, but a forensic psychologist hired by the Manhattan District Attorney's office disagreed, and Judge Melissa Jackson deemed him mentally competent to stand trial. 
"Although there are indications in the record that Mr. Gilbert has a psychiatric history, I saw absolutely no symptom of a mental disorder that would impact on his ability to proceed to trial," the psychologist, Stuart Kirschner, testified in State Supreme Court. 
After a five-week trial, much of which the defendant refused to attend — and when he did there were occasional, nonsensical outbursts — he was found guilty last June and given the maximum sentence, 30 years in prison, in September.
As if the pain of her firstborn taking the life of her husband were not enough, Ms. Gilbert struggles with the fact that his history of delusions and psychotic symptoms was not enough to get him the help she said he so desperately needed. Instead, she said, prosecutors painted him as a spoiled, lazy, rich 30-year-old "kid," who killed his father for cutting his allowance. 
Mostly, Ms. Gilbert is angry that the system prolonged the whole ugly ordeal, four and a half years from the killing to the sentence.
Members of the jury reported after the verdict that they believed Mr. Gilbert suffered from a mental illness, but also that he knew enough to get his mother out of the apartment before the murder. He asked her to get him a sandwich and a Coke, which he knew she would not have in the house. 
He was wearing a hoodie that day. He often wore one when he felt "threatened," she said, but he told her he thought the apartment was "contaminated," so she did not think much of it. She was just happy that he wanted to discuss business with his father, as he had said.
After shooting his father and before fleeing, Mr. Gilbert tried to make it look like suicide instead. His father was found on his back with his left hand covering a handgun, a .40-caliber Glock, on his chest. When Ms. Gilbert returned to the apartment to find him on the floor, she thought at first he had been punched and was unconscious. "My first reaction was, 'Oh, Tommy, you're far sicker than we knew.' "
In a statement following the sentencing, the district attorney of New York County, Cyrus Vance Jr., who appeared at the trial at least twice, said, "While nothing can undo the tragedy of Mr. Gilbert's death, I hope that the resolution of this case helps his loved ones as they continue to heal from the devastating loss." 
"I was bone-chilled," Ms. Gilbert said. "Healing? I would like to have started that five years ago, thank you very much." 
The Gilberts struggled with Thomas Jr.'s mental illness for 15 years — "a hard, nightmarish slog that shouldn't happen to anyone," his mother said. A photograph from a simpler time is a cherished memory: father, mother, son, and daughter, smiling together with the family dog at the Georgica Association beach. After several summers renting on the South Fork, the Gilberts bought a house in the association in 1994 and renovated it. They enjoyed it for two decades as a very happy family, Ms. Gilbert said.  
"I never got over the fact, at the end of our road where we lived, was the beach like that — it wasn't just a beach." They walked down there every day in the summer. "God has really blessed us to have a house that we loved so much. I never got over it." 
Ms. Gilbert grew up in the New Jersey countryside. She came to New York to visit with friends and fell in love with the city. She met her husband at a party, she said, and he called her afterward, but she could not quite place him. "I'm terrible with names. I figured it wouldn't be too bad a date — and it wasn't." He was bright, full of energy, athletic, and great fun, said his wife. They married in 1981.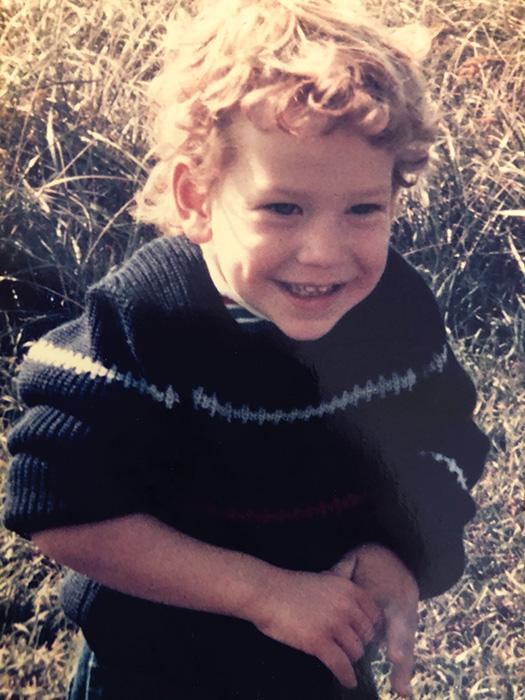 She too worked in finance. She ended up running the corporate underwriting department for the former New Court Securities, which became Rothschild Inc. Tommy was born in 1984. 
"Life was hectic in those days," between the children's schooling and activities, including sailing camp in the summer. Tommy went to Buckley, a boys' prep school on the Upper East Side, and then on to Deerfield Academy and Princeton, like his father. He was interested in numbers before he could talk, his mother said. He too seemed destined for a career in finance.
His mother kept "a watchful eye for burnout," recalling, for example, that she did her best to keep dinner conversation light and fun. Summers were spent together, playing tennis at the Maidstone Club during the day and having dinner with family friends by night. Tommy became a lifeguard as a teenager.
 
"Those years just flowed by so easily," Ms. Gilbert said. "Those years went by in a flash." 
When she testified in court, the prosecutor referred to the family's "house in the Hamptons," painting a picture of a high-toned life. "I said, well, 'the Hamptons' has a connotation that doesn't apply to us at all."
" 'The Hamptons,' " she repeated, with an eye-roll. 
At Deerfield, Tommy tested into accelerated Algebra 2, but decided after just two weeks to switch to pre-calculus, and made up the two weeks' worth of missed classwork with ease, his mother said. He started studying Chinese in 10th grade. His teacher reported, she said, that "his work ethic was so strong that he raises the whole level of the class." 
He emerged as a leader. At night, his dorm mates would get together after studying before turning in. His dorm master told his parents their son was never in the center of the fun, but that everyone watched him to see his reaction. None of it surprised his mother.
"He was always on the edge of what was happening," she said, "but he needed his friends, he needed a big social life, he needed lots of friends to sustain him."