It's impossible to ignore. Labor Day is upon us. While still technically summer, it's less than three weeks until fall formally arrives. The early essence of our next season can already be felt in the cooler mornings and more deeply slanted rays of sunshine in the afternoon. Much like a book, the page is being turned.
For those who wet a line, the month of September triggers an instant cerebral reflex that better days are upon us. The summer doldrums of the extended lazy, hazy, hot days of the past few months are in the rearview mirror.
Most significant is that the fish that arrived with the warming waters of spring are preparing to exit and are now in a voracious mood to feed in preparation for their migrations to their winter abodes. Some of the year's best fishing is about to commence. But the pandemic has also thrown in a bit of a wrinkle.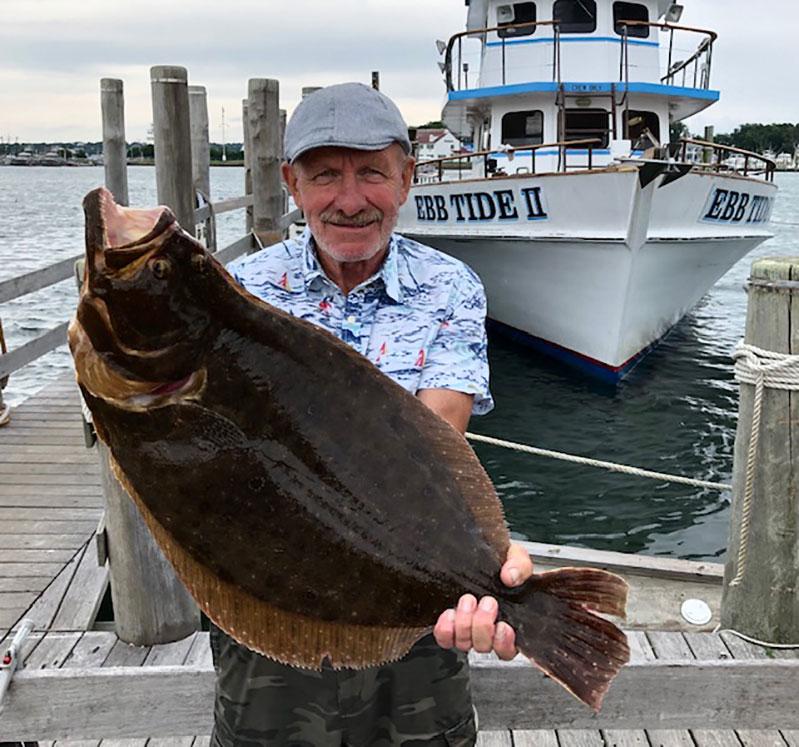 ---
"I'm really excited that September is here," said Ken Morse at Tight Lines Tackle in Sag Harbor. "I expect some phenomenal fishing this fall, but I think it's going to be really busy out here, as many people don't plan to leave after Labor Day."
On Saturday, Morse said that he had his best day in business since opening the shop over 20 years ago. "And I could have sold more stuff if I had it in stock."
While business has never been better, Morse said that the virus has been both a blessing and a curse. "I've finally been able to start a savings account for the first time, but I'm really very tired. Normally you have a chance to catch your breath after Labor Day, but that's not going to be the case this year." 
"I'm glad that we are entering September," said Harvey Bennett, the owner of the Tackle Shop in Amagansett. Bennett too is tired after a busy July and August. "It's has been a long, hot summer, plus we've had to deal with the pandemic, so September feels like a bit of a rebirth of hope, which we all could certainly use these days."
The veteran tackle shop owner, who is now in his 40th year of business, has accumulated a Google-like variety of stories from behind his stained and cracked glass countertop off Montauk Highway, but he feels that 2020 is one for the record books.
"I've seen a lot in my time, but this year takes the cake," he said. "I'm trying to roll with it all, but I'm pretty exhausted. September should be a time to catch your breath, but we will see what happens." 
"Right now, it's hard to single out a fish you can't catch if you wanted to," Bennett added. "These last few cool days have really got the fish active. It's time to get out and take advantage of the action. There's no excuse."
"The shallow water game has been so good of late," observed Capt. David Blinken, a light-tackle fishing guide of North Flats Guiding in East Hampton. While Blinken said that fishing was excellent in August, he expects the action to heat up even more, especially when false albacore, a favorite quarry of fly-fishing and light-tackle aficionados, appear on the scene shortly.
"I'm hopeful that we will see a good run of albies as I've never seen so much bait in the water here," he said. "They have been up in Nantucket for the past week, and a school or two have already been sighted at Gardiner's Island. So, things should break out soon."
Still, "I'm kind of sad that it's September," Blinken said. "It means that there is only about eight or 10 weeks of fishing left for me. Before you know it, the season is over."
Out at Montauk, those in the search for fluke report that catches remain consistent, depending on the drift in deeper waters, while plenty of striped bass and bluefish have been found in the nearby rips. Fishing for porgies and black sea bass remains strong in their usual late summertime haunts in and around Montauk and Block Island. Farther offshore, catches of yellowfin and bigeye tuna, mahimahi, and tilefish are keeping smiles on those who reel them in, with a swordfish or two added for good measure. 
There's some good news for recreational anglers of sea bass and porgies. As of Tuesday, anglers of sea bass may now retain seven fish per day over 15 inches. The previous limit was three fish per day. Those who drop a baited hook for porgies on a charter or party boat have also seen their possession limit increase from 30 to 50 fish over nine inches in length. Note that anglers in their own craft may still retain only 30 of the silver-slabbed scup. That's still a lot of fish by any measure.