A small plane overshot the end of a runway at East Hampton Airport on Saturday afternoon, knocking down a section of fence and crossing a road. There were no reports of injuries.
Howard Sherman of East Hampton said he had been on his way to buy gas, driving south on Daniels Hole Road, when he noticed the plane.
"I was intrigued and stopped.  As I got out of my car and started taking pictures, a guy on his bike started to ride by, I asked if he knew what had happened, and he said somebody overshot the runway and went through the fence, but nobody was hurt," he said.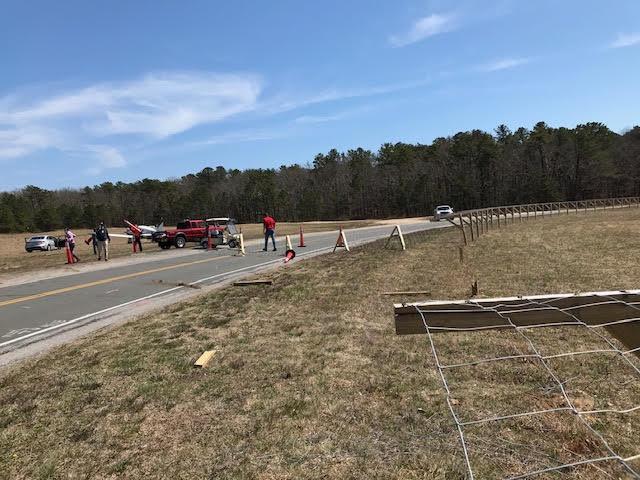 The aircraft appeared to have suffered minor damage on its undercarriage, he said. "There was no indication of anything burning, everything seemed fine," Mr. Sherman said. "The pilot kept her wits about her."
An East Hampton Fire Department crash truck kept at the airport was summoned as a precaution.