The rose, according to Ralph Waldo Emerson, "is perfect in every moment of its existence." In the Northeastern United States, at least, these blossoms — whether red, pink, peach, yellow, white, or some combination of all — are at peak perfection starting in late May through June. As you stroll about, drive around town, or even take the train, here are some South Fork spots where you can find this favorite flower.
Rogers Memorial Library
91 Cooper's Farm Road, Southampton Village
The roses at the Rogers Memorial Library, in one of the five public gardens maintained by the Southampton Rose Society, are perhaps some of the most magnificent on the East End. The garden's many lovely varieties make this a must-see spot for anthophiles (i.e., lovers of flowers).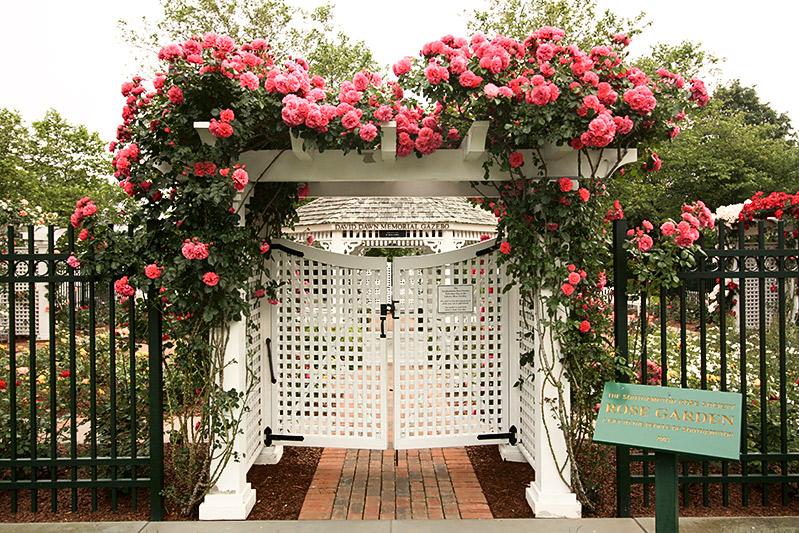 East Hampton Library
159 Main Street, East Hampton Village
Adding to the ambience of an already beautiful campus, the Garden Club of East Hampton maintains a rose garden filled with white blossoms in the library's large courtyard. Anyone can stop by — you don't have to be a resident of East Hampton to enjoy it.
East Hampton Train Station
Railroad Avenue, East Hampton Village
Bet you didn't expect this one! Thanks to the hard work of the Garden Club of East Hampton, the Long Island Rail Road station in the village has a long stretch of vibrant Dortmund roses to brighten the day for residents, commuters, and visitors alike. While you may be tempted to pick one, keep in mind that if everyone did so, there wouldn't be many left for everyone else to enjoy.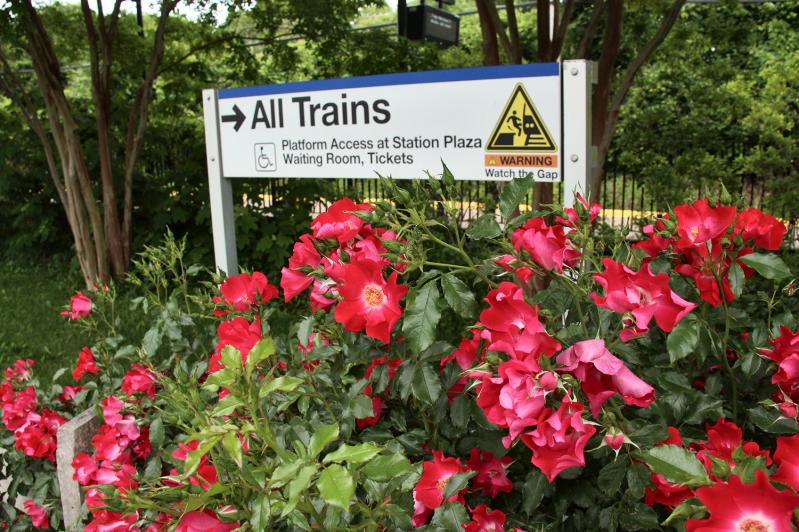 Old Montauk Highway
Near Birch Drive, Montauk
Tiny pink roses bloom abundantly in this spot along the road. People have even been known to pull over for pictures — just be sure to do so safely.
Bridge Gardens
36 Mitchell Lane, Bridgehampton
Among the Peconic Land Trust's five acres of native and nonnative trees and shrubs, flower beds, community garden plots, and vegetables and herbs, one can also find a large, vibrant rose garden. Bridge Gardens also routinely seeks volunteers to help tend the roses to keep them looking their best.