Last summer, I cared for several dozen future butterflies that were raised in a Monarch Waystation garden in Bridgehampton. Created by Cindy Warne, the garden provides milkweed for caterpillars and nectar-rich plants for butterflies once they emerge from their chrysalids.
The nearly opaque jade-green chrysalis offered a hint of what was inside, as the patterns of the butterfly's wings slowly revealed themselves. In fewer than 14 days, what started as a striped caterpillar transformed into a winged beauty, with spots and swirls on thin wings that are strong enough to fly thousands of miles south to migrate in the fall.
The monarch population has diminished in the United States, whereas they flourish in other parts of the world. Habitat loss, lack of milkweed (the sole host plant for monarch caterpillars), pesticides, and lack of pollinator flowers along the fall migratory route endanger their lives. Organizations including Monarch Watch and Pollinator Pathways work to support them. Local gardeners can do the same by planting milkweed at home.
The transformation was so quick and quiet that I missed several while standing nearby. With renewed determination, I waited near the last few chrysalids and glanced over frequently with hopes of catching one in the act.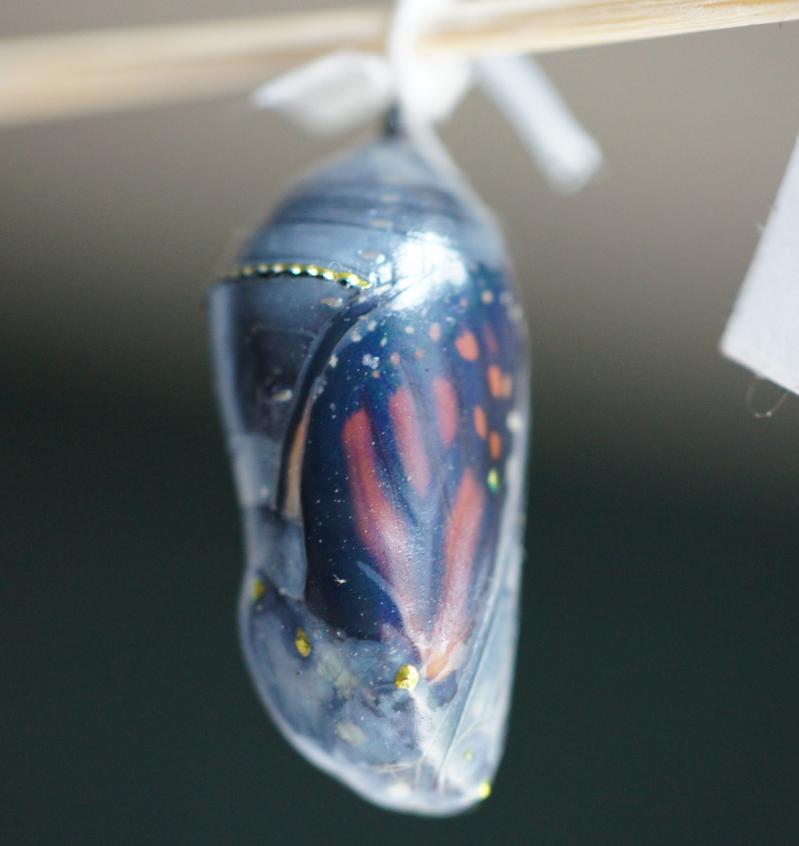 A thin crack grew along the clear shell as the butterfly pushed out and extended its lanky legs. Its wings appeared tightly pleated, like an overpacked suitcase. Freeing itself from the chrysalis, the butterfly swished gently side to side as it loosened the wrinkles in its crumpled wings. Meanwhile, it unfurled the two halves of its proboscis, a curled tube that absorbs nectar from flowers. Within minutes, its wings were miraculously flat. The two black dots on the orange pattern indicate it's a male. He rested overnight, hanging upside down to dry his wings before a first flight and meal in the garden.
Watching his wings move tentatively, and then strongly enough to lift him up, filled me with awe — considering only two weeks ago his world was a milkweed plant rooted in the earth. Soaring above the garden, nature's marvel inspires the possibility of unexpected change.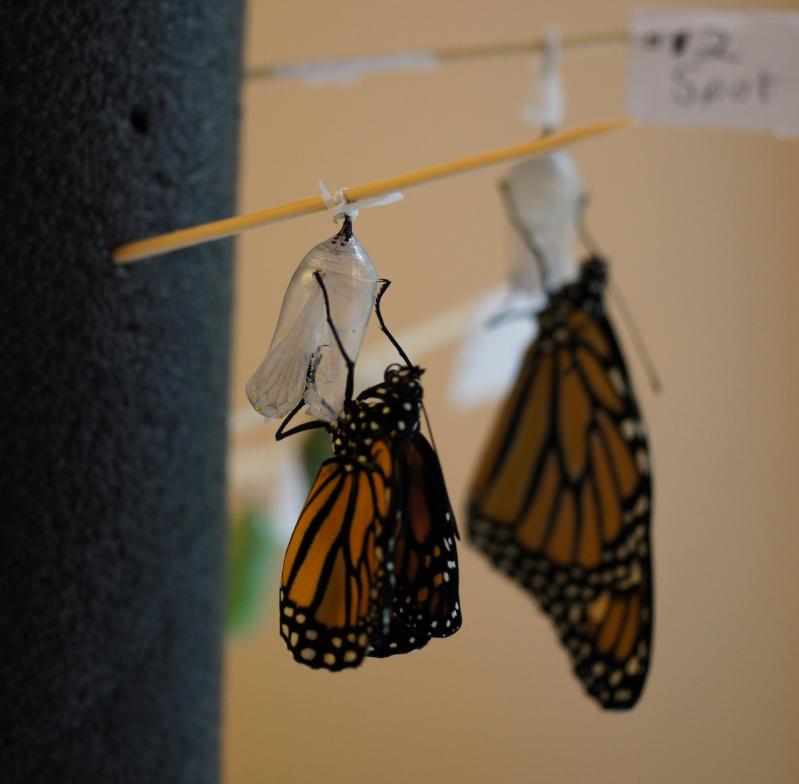 Once it emerges, the monarch unfurls its wings and connects the two halves of its proboscis.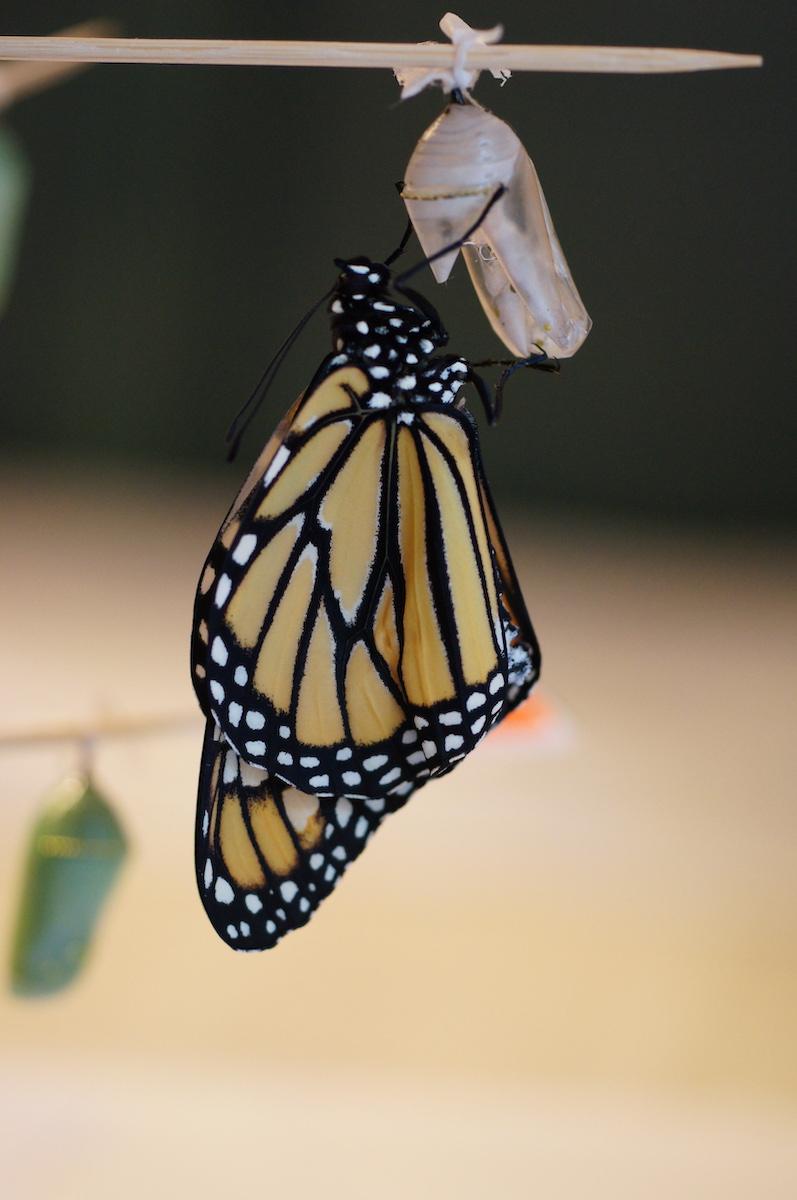 ---
Sarah Alford is a freelance writer, photographer, gardener, and sailor. She lives in Sag Harbor.