"Where a philistine might just see a clump of untidy weeds, the connoisseur will see a hotbed of glorious biodiversity," wrote The Guardian in 2021, after the Royal Horticultural Society in the U.K. awarded a gold medal to a garden full of ragwort and other weeds.
But all Jill Musnicki was awarded was a ticket by the Sag Harbor Village authorities. "In violation of code something or other for overgrowth," she said, rolling her eyes, during a conversation at her family's tree farm in Bridgehampton, where she was tapping maple trees. "So, I did have mullein — kind of a tall, fuzzy-leaved plant — it's a weed, but the finches eat it," she said with obvious frustration, adding, "For 10 years I've been complaining to the village that my neighbor has been dumping poison down the drain but they gave me a ticket for a weed that's a miracle?"
The incident seemed to ignite a weedy epiphany. Her front yard, where the offending mullein stood, has been carefully cultivated into a pollinator garden. Well-maintained, but not to the point of stripping it of the glorious shoots of crimson and white clover that cover her lawn, it attracts bees, butterflies, birds, and all kinds of insects.
You see, her garden isn't just her garden. She shares it willingly with many of Mother Nature's other creatures. And it's not only wildlife that benefits from her radical, sustainable yard. The ecosystem system it supports also includes herself, her family, and friends lucky enough to be invited for dinner.
"The first weed coming up soon is garlic mustard and it's really good," she said, explaining that because it's an obnoxious weed and needs to be pulled up, she'll uproot it to make a pesto out of it. "It's full of vitamins, it's so good for you, and it's free."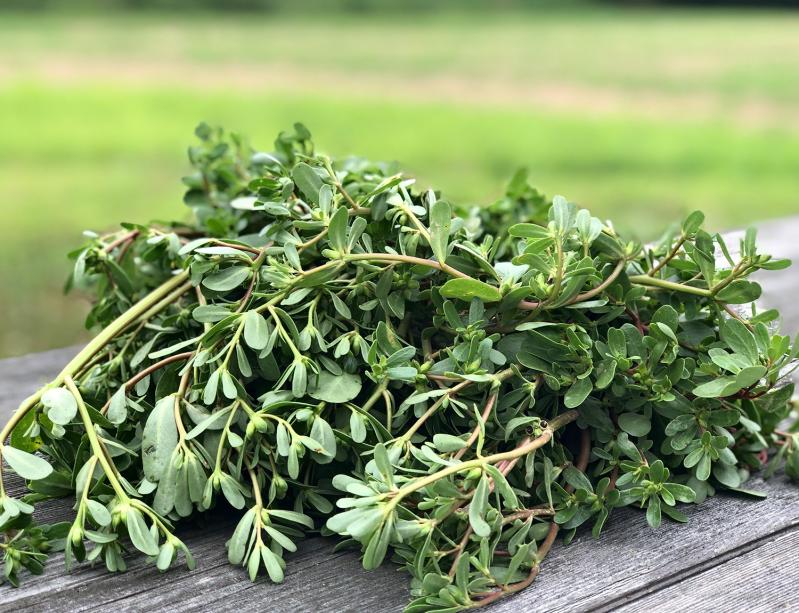 Purslane, another stubborn weed that's often poisoned, is found in abundance in her backyard (or at Balsam Farms for $6 a bunch). An ancient plant believed to have originated in Persia, purslane contains the highest level of Omega-3 fatty acids of any other green plant, while also being an excellent source of iron and vitamin C. Ms. Musnicki throws it into her salads or sautés it with tomatoes.
Then there's her appetite for flowers. During the height of the pandemic, when most people were posting Instagram photos of empty supermarket shelves, Ms. Musnicki's social media feed featured, for example, a giant head of a sunflower being sautéed in a cast-iron skillet. "It's like a slightly bitter corn on the cob," she said nonchalantly. She also grows small marigolds, borage, edible flowers, and even day lilies, whose tubers are delicious, she said.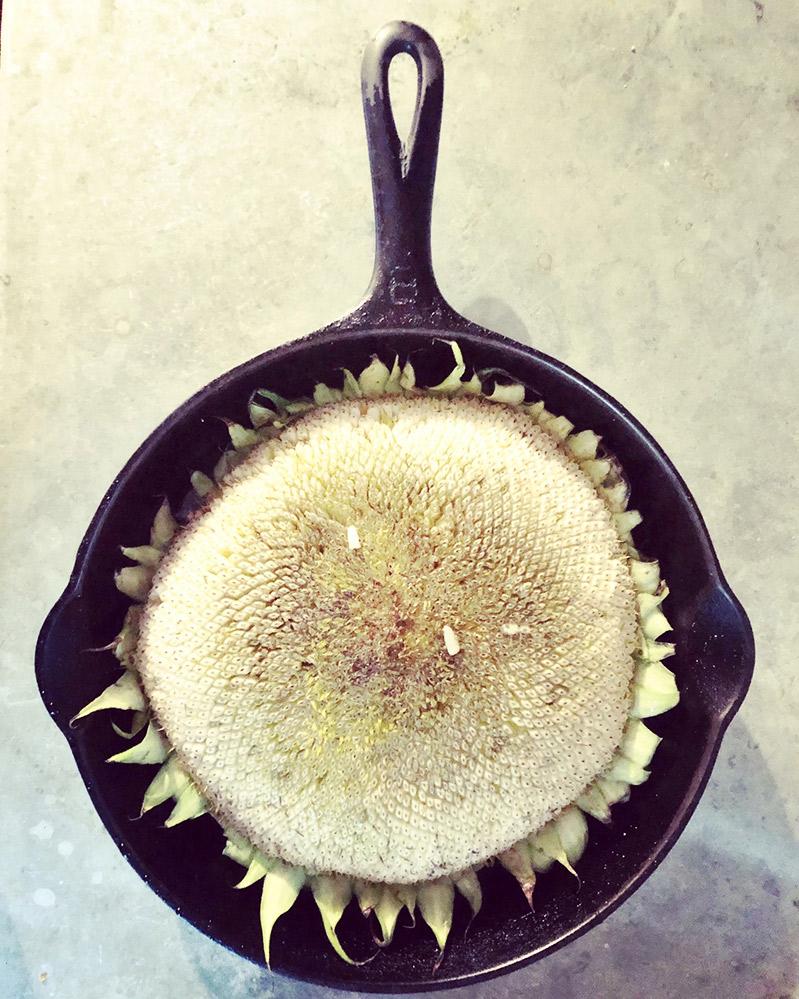 Ms. Musnicki's roots in Long Island's soil run deep. Her "hard-core potato farmer" Polish ancestors arrived in Sagaponack in 1903. She grew up in Bridgehampton, where her father owned a tree farm, which she and her siblings run today, and her mother ran a florist's business. She said that she's been foraging in the garden for as long as she can remember, and was taught early to appreciate plants — often seen by others as problems to be evicted — as a source of easy beauty in her gardens.
It's either that or a rebellious streak that makes her like weeds purely because others say that she should not.