East Hampton Town is about to solicit participation in a public survey regarding the town's goal to derive communitywide energy needs through renewable sources by 2030.
The survey will open on Monday and span at least two weeks. Details were scant when the town board heard from consultants charged with creating a road map to achieving the renewable-energy goal on Tuesday, but social media and advertising are to be deployed to promote participation in the survey. It will be in English and Spanish, and will also be distributed to high school students.
Natalie Hanson of the Optony Inc. consultancy, engaged by the town in 2021, discussed the survey while updating the board on the road map on Tuesday. At present, annual townwide greenhouse gas emissions are estimated at 364,184 metric tons of carbon dioxide equivalent, which Ms. Hanson said is equal to 903 million miles driven by gas-powered cars. Nearly half of this total — 49 percent — comes from electricity use in buildings, with another 30 percent from heating of buildings with oil, natural gas, or propane. Emissions from internal-combustion-engine vehicles account for 20 percent of the total, with municipal electricity use responsible for the remaining 1 percent.
Even if the town took no action, Ms. Hanson said, greenhouse gas emissions should decline sharply by 2040, to around 50,000 metric tons of carbon dioxide equivalent, due to New York State's own plan to achieve all of its energy through renewable sources by that date (the state is aiming for 70 percent of energy from renewable sources by 2030). "The largest driver of this decrease in emissions here," she said, "is that cleaning of the New York grid."
In such a business-as-usual scenario, most other sources of emissions would remain mostly stable, with the exception of electrification of residences and commercial buildings through a transition from fossil-fuel powered furnaces and water heaters to heat pumps. "Modest" adoption of electric vehicles, or EVs, "based on current behavior," is also assumed in a business-as-usual scenario, she said. But this alone would take the town only around one-third toward its 2030 goal.
The consultants' projection also does not account for the South Fork Wind farm, which is on track to be operational by the end of 2023 and projected to generate electricity sufficient to power 70,000 residences of average size.
Tuesday's presentation and the upcoming survey are meant "to gather ideas on which strategies the community sees as valuable," Ms. Hanson said. In large part, she said, achieving the town's goal "is going to be driven by members of the public adopting some of these behavioral strategies that can't be forced" by government.
As example strategies to electrify buildings, she listed promotion of energy-efficient building design and construction; updating building codes to increase renewable energy, electrification, and energy efficiency; and planning, designing, and developing renewable energy projects such as solar for town-owned public facilities. "Some of those would be driven by the town, some of those would be driven by individuals," Ms. Hanson said. The survey will have more detail and strategies that can be ranked by respondents, she said.
Regarding transportation, "we are looking at encouraging the adoption of EVs," she said, perhaps by providing financial incentives or rebates and more universal, fast charging stations around town. "Having more access to charging would help to promote adoption of electric vehicles." Converting public transportation to electric options and improving biking and walking pathways would also reduce emissions, as would increasing local public transportation options to encourage use of mass transit.
At the policy level, in addition to providing electricity derived from renewable energy sources, the town could expand financial incentives for renewable energy projects such as rooftop solar; provide technical assistance to residents to install solar panels, and promote financing or funding opportunities for building electrification projects such as installation of heat pumps.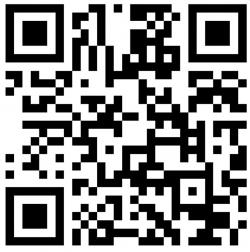 Optony Inc. will solicit public response to the survey. "We will synthesize the responses and have them inform our final strategies going forward," Ms. Hanson said.
Board members questioned the consultant's assumption of 1 percent annual population growth in the town, given its 32-percent growth from 2010 to 2020 and the Covid-19 pandemic that prompted a mass exodus from New York City. "We've historically been somewhat of a seasonal community," said Supervisor Peter Van Scoyoc, "and the trend may become, especially with remote working possibilities, that our year-round population may shift and that the housing that we have now may be occupied during most of the year." He asked for an analysis based on all of the town's existing housing being occupied year round, rather than much of it being occupied only seasonally.
Another "big assumption" is that the state will meet its own goals, Councilwoman Cate Rogers said. In addition to the South Fork Wind project, there are other wind farms in development, she said. "Hopefully the rest of them will be on target, but that is an assumption."