Jerry Larsen was elected East Hampton Village mayor on Tuesday, bringing to a close a campaign that was unusual both for its length and frequent conflict among the top-line candidates. Deputy Mayor Barbara Borsack and Trustee Arthur Graham came in second and third, respectively, when the absentee votes were counted. 
Mr. Larsen's running mates, Chris Minardi and Sandra Melendez, also won. The incumbents Mayor Richard Lawler and Trustee Ray Harden, and a challenger, David Driscoll, all lost. Mr. Graham will remain on the village board.
Ms. Melendez, a lawyer who was born in Puerto Rico, will become the first Latin American on the village board, and only the second in the Town of East Hampton. Mr. Minardi is a lifelong village resident and member of the village zoning board of appeals. Mr. Larsen grew up in the village and is a former village police chief.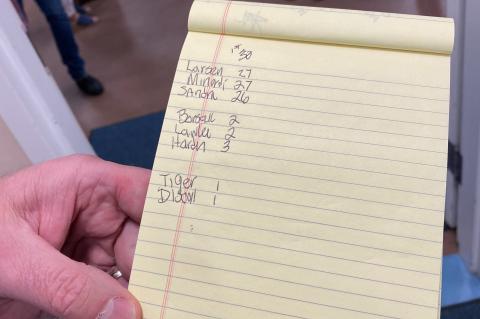 ---
With in-person votes being counted early in the evening on Tuesday, Ms. Borsack held a substantial lead, along with her Elms Party running mates, Mr. Harden and Mr. Lawler, also appearing headed for victory. However, as the absentee ballots were opened that quickly began to change. In the first batch of 30 absentee ballots, the NewTown Party candidates dominated. About 500 absentee ballots had been requested by voters, according to the village.
Mr. Larsen and his campaign manager, Marcos Baladron, had run a campaign largely focused on the owners of second homes in the village with a message of change, particularly focused on loosening business and property restrictions. 
The unofficial final tally had Mr. Larsen with 453 votes, trailed by Ms. Borsack's 271 and Mr. Graham's 121. 
Mr. Minardi was the top vote-getter with 467. Ms. Melendez had 388.