Bay Street Theater provided a first glimpse on Tuesday of architectural renderings of the new theater complex it will build in Sag Harbor, and announced that Friends of Bay Street, a nonprofit formed to finance and develop the project, is seeking to purchase and tear down 2 Main Street, an adjacent building that is home to the K-Pasa restaurant and the Espresso Da Asporto and the Yummylicious! food shops. 
The theater complex, designed by the Roger Ferris and Partners architecture firm, will be on the site of the West Water Street Shops adjacent to Steinbeck Park. It would have plazas on the east and west sides of the building, and will contain a 299-seat main theater, the same size as its former home, as well as smaller, more adaptable spaces for stage productions, a center for developing new works, a dedicated area to hold year-round educational programs for children and adults, and a retail store, according to a statement from the theater.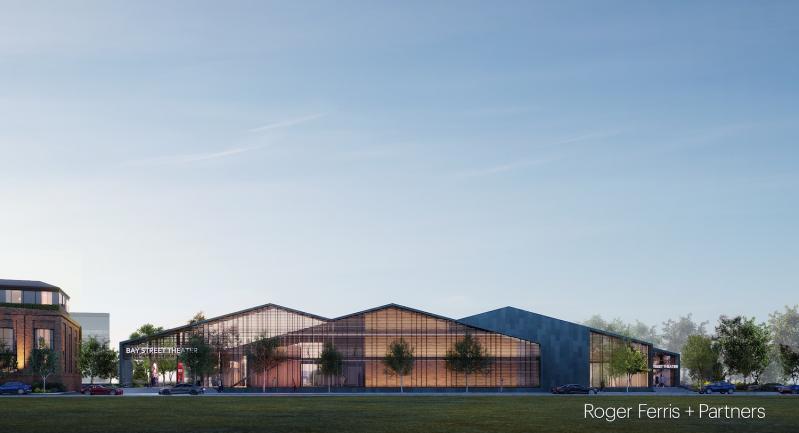 "The transparency of the exterior walls, allows a connection from outside to inside," said Tracy Mitchell, the executive director, in a video presentation.
"This has been a lifelong dream for the founders of Bay Street Theater," she said. "It will provide not only the space for creative growth but will ensure Bay Street's future."
Scott Schwartz, the artistic director, said the space's state-of-the-art technological capabilities would make it possible to stage "even more spectacular productions," and would allow the theater to stage new works year round. 
"My goal is to take Bay Street's vision and work with the village to create a really cool permanent home," Adam Potter, the founder of Friends of Bay Street, said in the video. "Our intention is to build a beautiful building that fits into the character of the village." The building is designed to allow easy access to Steinbeck Park, he said. If the group is successful in purchasing 2 Main Street, he said, "our intention is to remove the building, expand the park, and create unbelievable views down Main Street." The theater would not use any part of the 2 Main Street property, he said.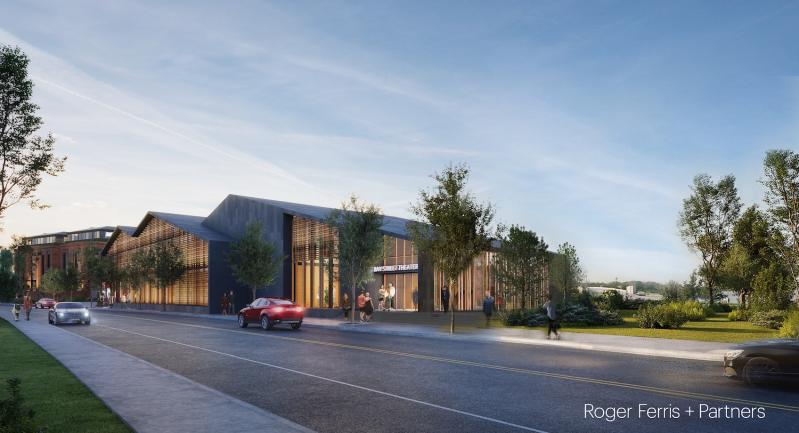 Last week, the Sag Harbor Express reported that Friends of Bay Street had also beat out the village in a bid for a long-term lease on a National Grid property on Long Island Avenue and Bridge Street that has been used for parking in recent years. Mr. Potter has yet to confirm the report.