The Journalism Club is back in session at the Springs School. This club hasn't existed since the Covid-19 pandemic; the approximate date of its last meeting was March 19, 2020.
The adviser in charge of the Journalism Club is Danielle Hamilton. She is a sixth-grade English teacher who has been teaching for 22 years.
The first meeting of the Journalism Club was held on Monday. Right now, there are four members: Coral Borsack, a sixth grader; Rafaela DeMartis, a seventh grader, and Adrie Quinn and Gabriela Alvarado, who are eighth graders.
Journalism Club will continue until the end of the school year, growing and keeping everyone informed about Springs School updates. The students and Ms. Hamilton are looking forward to delivering the news to support our community.
— Gabriela Alvarado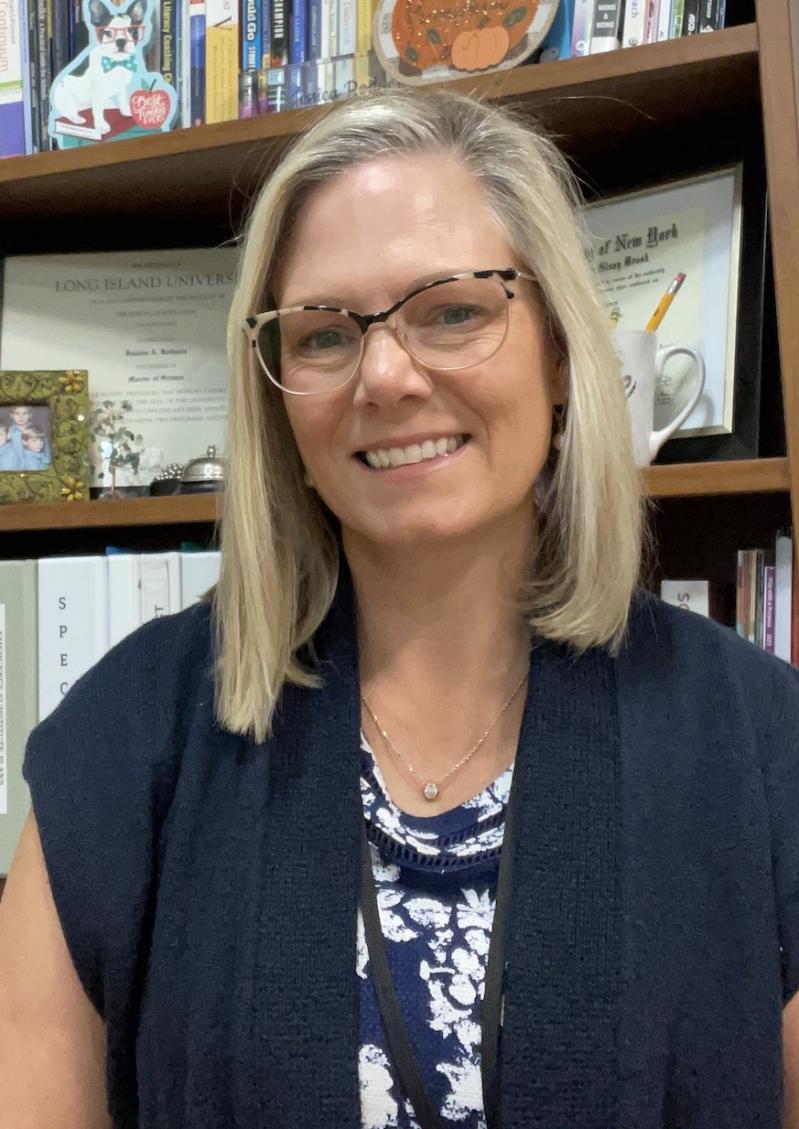 Springs Welcomes New Assistant Principal
Just like an osprey returning to the nest, Jessica Rodgers is flying back to the Springs School, now serving as assistant principal. She previously taught here and in Bridgehampton, where the student enrollment is lower than in Springs.
She said she would really like to connect with students and help them succeed. She wants them to be the best they can be and wants everyone to make friends. She has big ideas for the school, including a birthday book club, where if it is a student's birthday, she or he can come to her office and pick out a book.
Some of Ms. Rodgers's interests include spending time with her family, watching her three sons play football, cooking, and going to the beach. She said she would love to go to Maui, in Hawaii, because she has family there. She would also like to help clean up the beaches and help families that had been affected by wildfires.
Ms. Rodgers is also excited to help kids in Springs figure out what their interests are, and to help kids who are struggling to do better. She was seen greeting kids on the first day of school and introducing herself to everyone. She wants to get to know everyone and to make sure they are all happy. She said when she looks around the school, she hopes to see smiles on everybody's faces — and it's clear to see we are all smiling.
— Rafaela DeMartis