With pandemic restrictions easing up for schools, students have begun taking field trips once again. For Springs School kids, that meant trips to Louse Point and Landing Lane for A Day in the Life of the Peconic Estuary on Oct. 22 with the Peconic Estuary Partnership. The annual outing returned after a Covid-19 hiatus last year. Students took part in various water quality testing activities. They measured environmental data such as wind speed and categorized marine life they found in the shallows.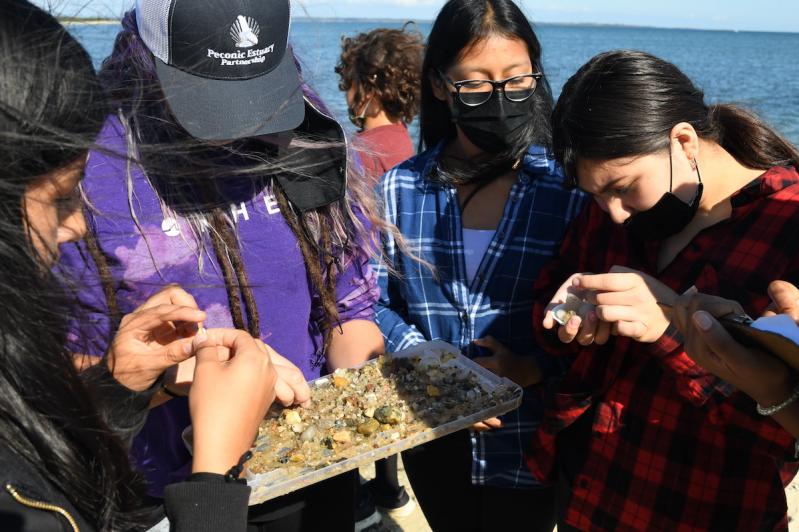 Students studied various types of creatures found in the shallows of the Peconic Estuary.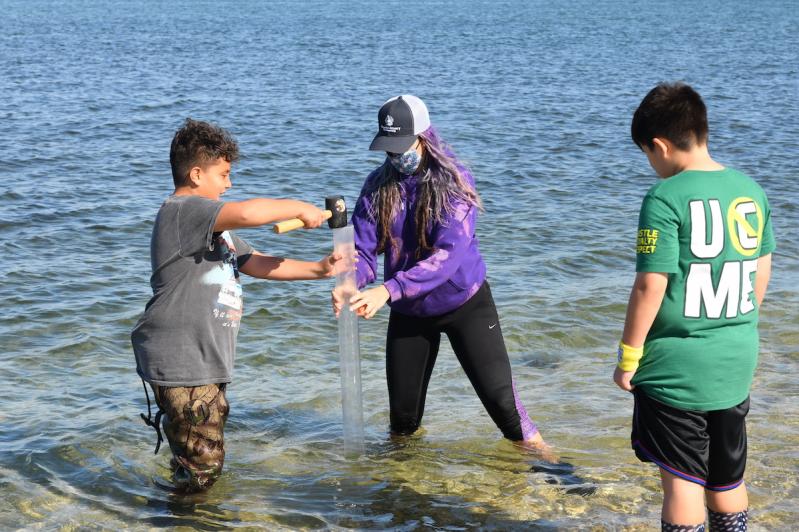 Adelle Morena, center, a volunteer from the Cornell Cooperative Extension, worked with Johan Nieto, left, knocking in the sediment corer to study sediments found in the water.