Nothing turns heads quite like a high-end car. Those Ferraris, Corvettes, and Porsches, the more-than-occasional Lamborghini, Maserati, or McLaren. . . . There's just something about that horsepower, those sensual curves and look-at-me colors, that is a siren call to those who feel the need to broadcast a message about their own status and wealth.
But a classic car — there's something about that, too. And for folks on the East End who recall the heydays of American muscle cars with special fondness, or who get a little flustered fantasizing about old-school, four-wheeled European masterpieces, or who watched the road races in person in Bridgehampton back in the day, re-creating that sense of youthful freedom, when America was in its glory days, is much more alluring than a hot new McLaren or Bentley.
Lovers of classic cars often have more than one in the garage. Many here on the East End keep them running themselves with oil changes and tune-ups, whether it's during precious free time on days off from work or in between games of golf and whatever else it is that retired folks here do. They don't mind the smell of gasoline or the roar of another engine purposefully built to sound powerful. They love it.
That the South Fork has its own unique car-racing history is just one reason why so many are obsessed.
Checkered Flag
Larry "Doc" Lechmanski of Shelter Island doesn't exactly love the Bridge Golf Club. He much preferred the property when it was a racing circuit. He only sat in the stands occasionally, but he could sit at home on the Rock and hear the engines roaring (perhaps like the way much of Riverhead knows exactly when the races are happening at the raceway over there these days).
"You knew when they were in the back stretch. You knew how fast the cars got," Lechmanski said. "It was a bummer when they got rid of it. . . . I'm still pissed off they made that into a golf course."
It was "a place of wonderfully diabolical natural beauty," according to the website of the Bridgehampton Heritage Racing Group, which preserves the history of the track. The Heritage Racing Group are the guys who successfully fought off condo development in the early 1980s, buying fans 16 more years of races.
But before the existence of the actual track, there was street-racing. On May 24, 1953, the New York Herald Tribune reported that a car in a road race struck three spectators. "With a series of spectacular accidents, the death knell was sounded for racing on the public roads of Bridgehampton," the Heritage Racing Group writes. "The demise of street-racing was caused when a competitor swerved to avoid a spectator chasing his wayward hat across the roadway. With racing speeds exceeding 130 m.p.h. and crowds scattered over the four-mile length of the circuit, snow fences and hay-bale barriers had clearly become inadequate to contain the fast-evolving sport."
A rare, unified group of "captains of industry and urbane New Yorkers" alongside "local merchants, farmers, and shade-tree mechanics" then coordinated a massive but organized campaign to obtain land and build a proper track at Bridgehampton. Inspired by legendary European courses, the 600-acre Bridgehampton Race Circuit, once completed, would ultimately feature eight delicious corners, four elevation changes, and a three-quarter-mile straightaway. Some years there would be more than 180 entrants cheered on by 40,000 spectators.
Nowadays, the Bridge Golf Club pays homage to the former track by preserving more than a mile of it and by staging an exclusive event every year for collectors from around the world.
Honoring the history of the Bridgehampton Race Circuit, one of Lechmanski's sons, Kevin, recently engineered a computerized re-creation of the old track. "Up on the screen comes a car with a steering wheel," the proud father said. "You'd swear you're on the track. It does everything you'd expect."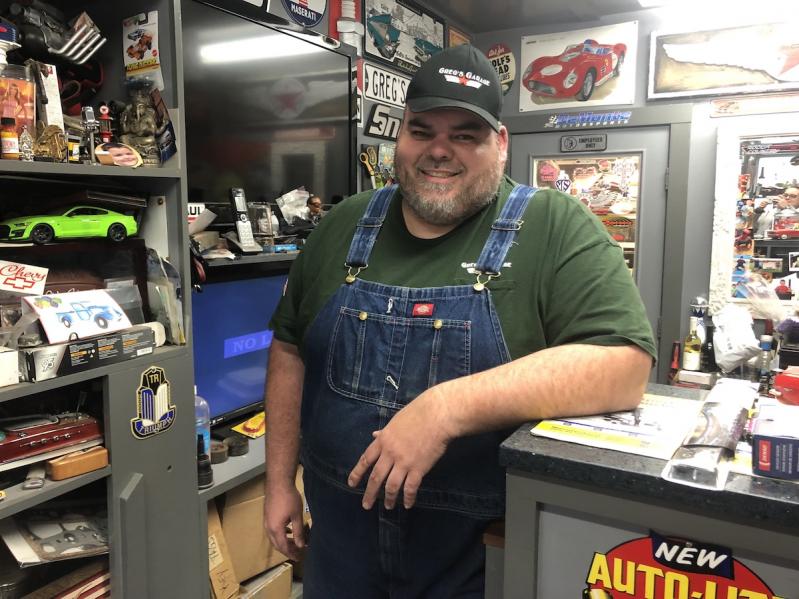 Greased Lightning
"Guys make a lifestyle out of the car. They live, eat, and breathe this shit," said Greg Miller of Sag Harbor, who includes himself in that colorful category.
The owner of Greg's Garage on Noyac Road, Miller also helps organize Wheels on Wednesdays, a weekly car show at the North Sea Community Association. He himself owns 18 cars, not all of them classics, but enough that no one can ever question his allegiance and affinity.
For Miller, classic cars harken back to simpler days and youthful fun.
"It was just you, your car, and the open road," he said.
Natives of Queens, Miller's family would ride out to Sag Harbor every weekend for the first 17 years of his life. "We drove garbage," he recalled. "I spent plenty of time on the side of the Long Island Expressway, waiting for a tow truck with my mother, grandmother, father, two dogs, and a cat. We were out here every weekend. Nothing stopped us."
Now he owns 18 cars, which range in age from a few years old to nearly a century, including a 1957 Chevy Bel Air and a brand-new Dodge Hellcat. "The old cars are fun to fix. It's nice to reminisce," he said. "Life was much simpler back then."
Lechmanski agrees. He's a Trans Am enthusiast and currently owns a 1979 Trans Am — "the last year for the good old gas guzzling 400 V8," he said.  He retired in 2010 from a 33-year career teaching auto shop, drafting, metalworking, and woodworking at Southampton High School. (His students and colleagues were the ones who gave him the nickname "Doc," because he had a knack for fixing stuff. Ever popular among the kids, they once gave him a birthday card made of sheet metal.) For decades, Lechmanski instilled in his students the love of cars. His own sons, Brian and Kevin, restored their own Trans Ams, too, and if he has anything to do with it, his grandkids might someday take their road tests in one.
"I was brought up during the American muscle-car era, so it was inevitable that I was going to get into it," Lechmanski said, citing 1977's Smokey and the Bandit, starring Burt Reynolds, as the movie that etched the Trans Am into his heart.
He likes the thill of finding cheap old Trans Ams and bringing them back to life. Once, he bought a junky Trans Am that had been stuck in the woods for years. A tree was growing through the trunk. "I restored it from the ground up and sold it to buy this house in 1982," he said.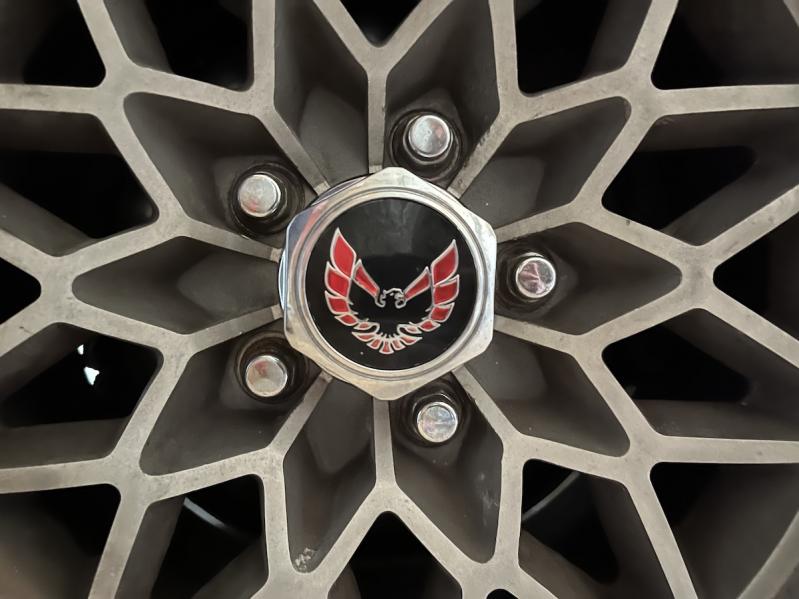 Sticker Shock
The current demand for a classic car is outpacing supply, according to Dean Silvera, owner of Aventura Motors, a sales and service facility in Southampton that focuses on European models of the late 1950s and 1960s. He says they appeal to the widest range of classic car enthusiasts, who recognize them from the heydays of James Bond flicks, and actors like James Dean and Steve McQueen.
It's not just customers of a certain generation that find a 1950s or 1960s European speedster cool, though. "I can sell a 60-year-old Porsche to a 32-year-old, and then he'll send me a text with either 'dude' or 'bro' in it," Silvera said.
Silvera pointed to a 1965 Rolls Royce that once belonged to Carol Burnett. "When they first made these cars, there weren't a lot of them. They maybe made 300 of these one in a year."
The Covid-19 pandemic jumpstarted an appreciation among many new potential buyers. "A lot of people had time on their hands. You can watch a whole tutorial in 30 minutes if you get an inkling."
And of course, geography plays a factor here. "We're in the perfect place for so many aspects of the classic-car market," Silvera said. "They drive from the house to the golf club to Citarella and then home. Sometimes you see remarkable, cool cars — where else would they be?"
From 2020 into 2021, prices escalated more quickly than that of gold, according to the car blog Motorius. "The stock market can crash, but a Porsche 959 will always be rare and beautiful," the blogger opined in April 2020.
But what's on the horizon for the market? Miller predicts it will likely run out of gas. He has observed a generational difference in the vehicles that people appreciate: Not everyone is born with grease in their veins, like Doc's boys were, or raised on the Sunrise Highway, like Miller was. Today's gearheads tend to be drawn to new hot-rods and tricked-out imports, he lamented, not the cars that Dad or Grandpa loved in the 1950s, '60s, and '70s. Indeed, the generations that remember those decades well enough to feel the nostalgic pull won't live forever. And with electric and hybrid vehicles gaining ground, Miller said, he's concerned that there won't be enough fuel to power the old stuff.
"What are we going to do, throw away 100 years' worth of cars?" Miller said. "The younger guys, they want these stupid new cars with exhaust that shoots flames. Fathers and sons used to pull shit out of the woods and fix them. . . . There's no real interest anymore, and most people can barely afford to live here, let alone pay for the maintenance and storage.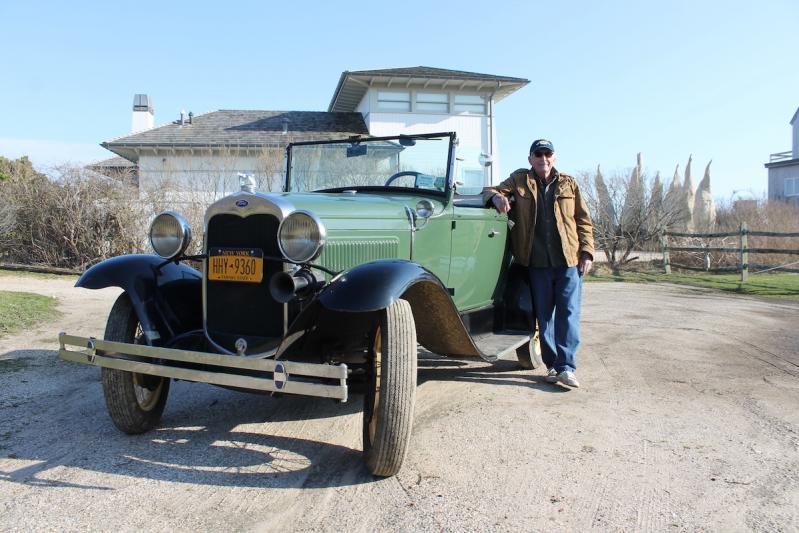 Roadshow Antiques
Automobiles have come a long way since Ford's Model T, and there are different ways to define and classify them, based not just on year, make, and model, but also on modifications, place of origin, price and rarity, and historic status.
The American Collectors Insurance Agency technically defines "vintage" cars as those manufactured between 1919 and 1930, either originals — also called "survivors" — or restorations that conform to the original specs. Antiques are generally those manufactured before 1975, while classics are those built before 2000. Each state's department of motor vehicles in the country has its own rules, as well, which allow drivers to apply for certain types of nonstandard license plates.
In Lechmanski's expert opinion, anything built before World War II is an antique. "After the war, cars became more modern, and for the next 30 years, they didn't change that much," he said.
Silvera says the distinction doesn't matter all that much, functionally. He prefers the term "iconic." His personal choice is a sand-beige 1966 Porsche. All older cars must be carefully maintained, he says.. The number-one rule is to garage them (or store them at a place like his Aventura Motors). "Don't leave them out in the winter. Don't even leave it out for a month in November," he said. And if you live in close proximity to the ocean, rinse them off regularly so the salt doesn't "start to make it look like a seventh-grade science project."
Garage Music
What's louder, a helicopter landing at the East Hampton Airport or a 1930 Ford Model "A" Ford convertible roaring to life in Dennis D'Andrea's driveway?
Dennis and his wife, Barbara D'Andrea, bought their Model "A" six years ago from Elisha Osborn, who lives just down the road from them in Wainscott, but they had been jonesing for one for years before that. "We went to a huge car auction in Hershey, Pennsylvania," Dennis said. "There was one for $10,000 and one for $25,000, and to me they looked exactly the same. I said, 'Oh, dear, I better learn more about these.' "
This one, he explained, cost him $13,000 and needed about $16,000 in restoration work. Now, he spends about $1,000 a year to have it maintained. "That's not bad at all," said Dennis, a retired judge. All these other people are spending eighty grand on a Mercedes, he said, but they're nowhere near as fun or interesting.
He took a visitor for a spin in that nearly 93-year-old car, hitting the gas in yellow Converse low-tops, the sun glinting off the hood ornament that Henry Ford himself chose for the car's official mascot — a quail — back when it was manufactured between 1928 and 1931. The quail was "to represent rapid acceleration while remaining simple and unpretentious," according to another blogger, Caleb Miller, who wrote about it on his blog, All Things Automotive, in 2021.
The car topped out at around 30 miles per hour as D'Andrea took a left and headed down Town Line Road toward the beach, where the smell of gasoline mixed with ocean air fueled a sense of adventure. But the jaunt ended abruptly with a call to Elisha Osborn's towing company, Hammer Towing: After a stop to take a few photos, D'Andrea couldn't get the Model "A" restarted. Barbara had to be phoned for a ride home, but it didn't faze him. "There's nothing soft about them — no power steering, no radio. That's part of the appeal," he said. "Everything you touch resists you a little bit, but you have the feeling that you're directly in contact" with something authentic.
In the old building that used to be D'Andrea's grandfather's general store, Osborn and one of his drivers, a young guy with the name Hren, rolled the Model "A" back into its place, next to a 1933 Ford Coupe. Driving them are different experiences. "Unlike my '33, which looks mean, this one looks friendly," D'Andrea said. "Everybody waves and smiles."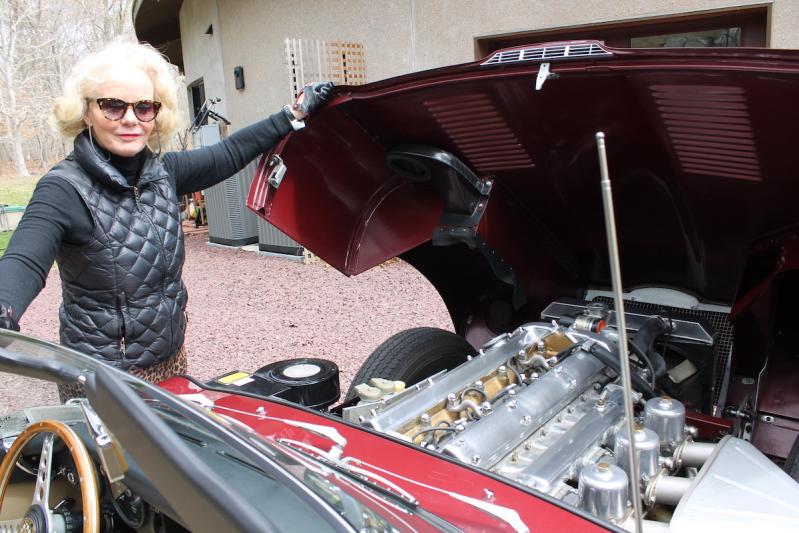 Waving and Smiling
That's the experience that Susan Harder has, too, each time she goes for a spin in one of her three babies. She owns a 1967 Corvette Sting Ray, a 1961 Cadillac, and a 1968 XKE E-Type Jaguar. When she's not raising awareness of light pollution with the International Dark-Sky Association, she's out in her garage doing her own tune-ups, oil changes, washing and waxing, leather conditioning, and more.
"I'm not alone, but it's not very common for girls to be into cars," said Harder, a retired gallerist who has also taken racing lessons, and who received a sweet new toolbox as a Christmas gift last year from her partner, John Imperatore. For good measure, she maintains a garden of prize peonies at her home in Springs.
Donning her Old Stone Car Club hat and black leather riding gloves with red accents, she explained that the cars have different personalities. "The one I'll take depends on my mood," she said. The Jaguar purrs like a cat. "It's got brakes, steering, and acceleration, and that's all. I don't need anything else," she said.
Up next was her 1967 Corvette, which roars twice as loud and drives a lot more powerfully as Harder guns it down Old Stone Highway. "This has a really big engine," Harder said. "I had to put power steering in here. The engine is so heavy that I couldn't shift and steer at the same time."
Her 1961 Cadillac, which she bought without even test-driving it first, is now worth three times what she paid for it. Lexington-green is the color. It gets terrible gas mileage, but that doesn't matter. The experience matters. It's cushier and a little less ferocious-sounding than Harder's other kitty cats, but beautiful nonetheless.
Harder credits her knowledge of cars to her master mechanic and good friend, Charlie Schwendler.
"This is something I've noticed about car collectors: They're interested in the cars that first got them interested in cars," she said. "These are real treasures."