East Hampton is nothing if not fashionable. And what's been fashionable of late is to lament the state of the village — you know, boutiques chic, jewelry stores aglitter, the puzzling proliferation of banks. But your friendly neighborhood correspondent would like to take a moment to point out the continued presence of a real-deal diner, the John Papas Cafe. So it could be a lot worse.
In fact, come Saturday night you could even dine there before taking a digestive stroll across the Reutershan Parking Lot to attend the East Hampton Library's Authors Night, as this year the powers that be have wisely decided to situate the tented benefit in Herrick Park. A walking village, that's what we want. 
"As we mark the 18th anniversary of Authors Night and a return to our full, in-person event format," Dennis Fabiszak, the library's director, said in a release, "we're thankful to the East Hampton Village Board for facilitating the use of Herrick Park for Authors Night and grateful for the outstanding generosity, participation, and support for the event that we continue to receive from both the local and literary communities."
Just so you know, the money raised will "enable the library to provide our diverse community with essential programming and services throughout the year — all free of charge."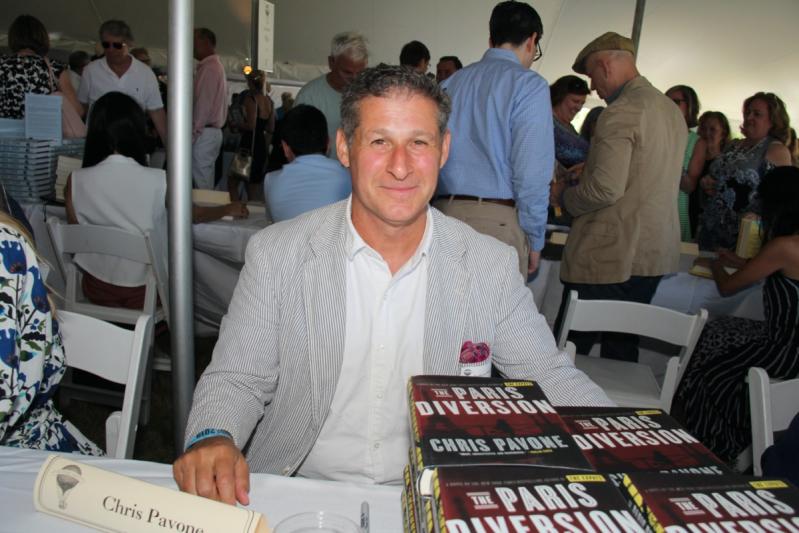 One hundred and twenty-five bucks gets you entry to a reception starting at 5 p.m. with about a hundred writers at tables with their latest books, ready to sign, chat, and sell. If you're looking for a laundry list of names, you've come to the wrong place. That place would be authorsnight.org, where they're helpfully laid out alphabetically.   
You'll also find there a breakdown of the available author dinners, which start at $400. Francine Prose is a participant of interest, the title touted at her gathering being "The Vixen," a novel set in the New York publishing world of the 1950s. Bill Bratton is another. He'll be at one with his memoir of policing, "The Profession."  
The dinners, all held at private residences, range up to $1,000 for an evening with a heavy hitter — Katie Couric, Tina Brown, or Carl Bernstein.