"Capote's Women"
Laurence Leamer
G.P. Putnam's Sons, $28
There is a bit of clever code embedded in the long subtitle of Laurence Leamer's recently published work of nonfiction, "Capote's Women: A True Story of Love, Betrayal, and a Swan Song for an Era." As Mr. Leamer establishes from the beginning, Truman Capote, the author of "In Cold Blood," was for several years the intimate of a New York-centered coterie of some of the best known and most admired socialites of the 1950s and 1960s.
These women he called his swans. They added cachet to his life, while he repaid them by becoming a witty and devoted companion, as well as a trusted confidant. Or so they believed. ("Heterosexual men loved to sleep with these women, yes, but they often were not interested in them as human beings. Truman was.")
Once upon a time, before being famous for being famous became "a thing," being famous for being super-rich and elegant was the thing. At its center were beautiful women (some of high birth, others not) married to wealthy and powerful men. Their clothing was haute couture, their jewelry collections abundant and splendid. They owned multiple city and country residences, often on more than one continent. They traveled on private planes and yachts. These perfect creatures arrived by limousine at opening nights and, several times a week, they lunched at the finest restaurants — establishments that other poor mortals were lucky to visit on only the rarest and most special of occasions.
Glossy fashion magazines chronicled the lives of these women, as did the "society pages" and gossip columns of a wide range of newspapers, feeding the general public's voracious appetite for a glimpse of their privileged lives.
Pull back the curtain, however, and these lives were anything but glamorous. As frequently as not, they were unhappy and unfulfilled. Serial marriages, divorces, and remarriages (sometimes to each other's spouses) were common, not to mention spousal infidelity on both sides of the gender line. Alcoholism and other addictions were not uncommon.
And pull back the curtain is what their great and good friend Truman Capote (something of a literary wunderkind after the 1958 publication of his novella "Breakfast at Tiffany's") did in November of 1975. That is when Esquire magazine published his fiction piece "La Cote Basque, 1965," which was written as the fifth chapter of his long-promised novel "Answered Prayers." In that Esquire piece, Capote revealed a long litany of dirty secrets (and worse) that had been entrusted to him by his beautiful — and often vulnerable — swans. "Cote Basque" was fiction in name only. Its characters were so thinly disguised, there could be little doubt as to their true identities. Almost to a one, the swans immediately cut him out of their lives, surgically. In today's parlance, he was canceled by those former friends who felt betrayed.
At its simplest, that is what Mr. Leamer's book appears to be about. But that story has been told before, and in countless places — in articles, on talk shows, in books, and in a Broadway play — all with varying degrees of salaciousness. In fact, the aftermath of publishing "Cote Basque, 1965" is little more than this book's raison d'etre. Most of what Mr. Leamer provides us with here is the back story of the 1975 episode, well written and carefully researched. In describing the background not only of Truman Capote himself, but also of the socialites he called swans, the author writes some very substantive social history of the mid-20th century.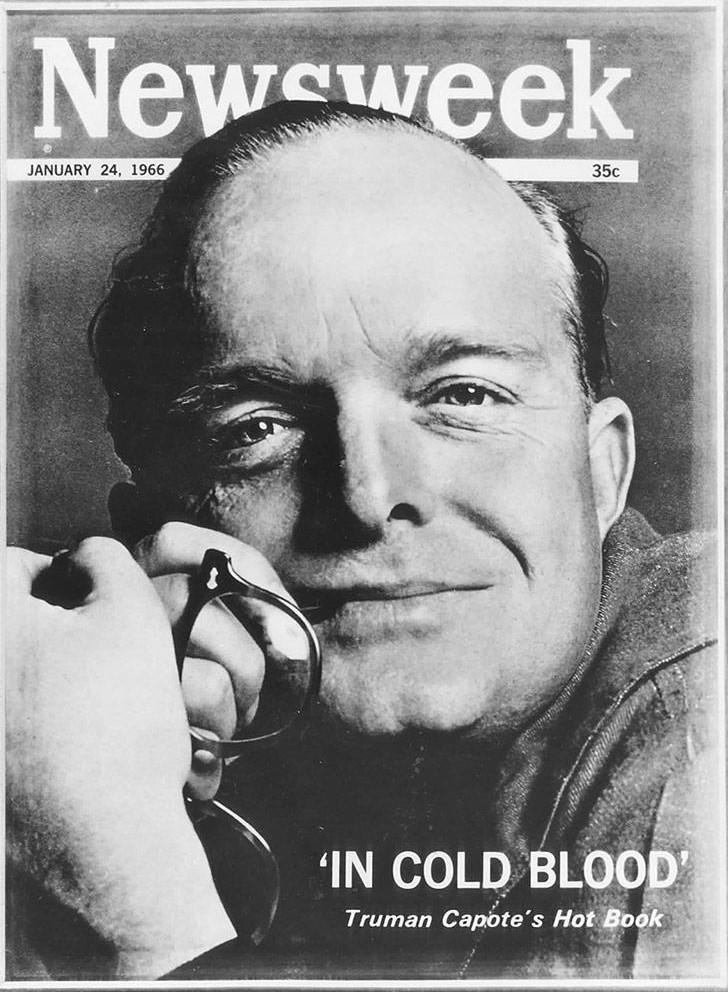 Part precocious imp, part enfant terrible, Capote grew up in a small Alabama town, the son of an unbalanced social climber who frequently abandoned her son in order to attempt to break into New York society. One might assume that Capote's ingratiating himself with the New York social elite some years later was a kind of compensation for his mother's inadequacies or disappointments. Clearly, Capote had not been born into this vaunted world. Using the analogy of "My Fair Lady," Mr. Leamer writes, "Babe [Paley] had been his Henry Higgins. . . . At the end of the first act, when a triumphantly transformed Eliza dances among the blue bloods at the Embassy Ball, Truman could have been her escort."
Briefly, the swans profiled by Mr. Leamer include:
Barbara (Babe) Paley, wife of the CBS chairman William Paley. She was Capote's first swan and the one with whom he was closest. Daughter of the celebrated Dr. Harvey Cushing, a pioneering neurosurgeon, she was considered one of the most beautiful women in the world.
Gloria Guinness, Mexican-born international socialite, also known for her beauty. Her fourth husband was a member of England's Parliament.
Nancy (Slim) Keith, international socialite and fashion plate. She was born in California, and her third husband was an English lord.
Pamela Harriman, born in England. Her first husband was the son of Sir Winston Churchill; her last was the former governor of New York.
C.Z. Guest, perhaps the most socially prominent of the swans. She reigned over New York society until her death in 2003. ("What C.Z. called 'manners' went far beyond not drinking from the finger bowl. It was a social behavior unique to their class.") She was one of the few swans to stick by Capote after "Cote Basque."
Lee Radziwill, sister of Jacqueline Kennedy Onassis. She was married and divorced three times. She was left nothing by her sister upon the former first lady's death.
Marella Agnelli, an Italian noblewoman. She was married to the head of the Italian automaker Fiat. When she died in 2019, she was the last of the swans. Appropriately, she titled her memoir "The Last Swan."
In addition to great wealth and beauty, these women had several things in common: All of them married and divorced several times. Their marriages were consistently loveless and unhappy. Most of their husbands had serial affairs during their marriages; some were controlling and had violent tempers.
Each of their stories is worth reading. (I found Babe Paley's and Pamela Harriman's to be the most interesting.) Taken as a group, these biographical accounts are connected to some of the most important politicians and business moguls of their time. In other words, what we have here is far more — far better — than a gossipy beach read for the summer. The "dish" is there, but so is the thoughtful analysis.
At the time, several of Capote's acquaintances urged him not to publish the "Cote Basque" story in Esquire, or anywhere else. They were fearful of the deep hurt and embarrassment it would cause. The author waved them off, remarking that "they won't know who they are. They're too dumb" to recognize themselves. He had badly miscalculated. In many ways, that miscalculation would be the beginning of a very long end.
A swan song indeed! And not merely for an era.
---
Jim Lader, who owned a weekend home in East Hampton for many years, has reviewed books for The Star since 2009.
Truman Capote lived in Sagaponack.