"State of Terror"
Hillary Rodham Clinton and Louise Penny
Simon & Schuster/St. Martin's, $30
Hillary Rodham Clinton and Louise Penny offer two noteworthy observations in the acknowledgements of their novel "State of Terror": They developed the plot from one potential "nightmare scenario" that woke Secretary of State Clinton up at 3 a.m., and though "a work of fiction . . . the story it tells is all too timely." In their first work together, the authors build a suspenseful tale of betrayal and intrigue, with a climax comparable to the best James Bond movie. 
Many of the plot's sinister elements are, unfortunately, all too believable in the aftermath of "the former guy." The selection of the main character, Ellen Adams, as secretary of state was not as likely. For this reviewer, however, this did not impact the effectiveness of the overall story line.
We learn that before her appointment, Ellen supported the rival presidential candidate, and did so from her position as head of an international media empire. The newly elected president, Douglas Williams, sets out to undermine and embarrass her after a bitter campaign, sure that she will resign in short order, humiliated. 
Clearly, he underestimates her from the outset, and this provides the foundation to underscore Ellen's abilities in her new position. She and Elizabeth (Betsy) Jameson, her friend since childhood and now chief counselor, work together seamlessly to navigate the treacherous waters of current politics. As a team they travel on Air Force Three, search for hidden intelligence documents, and locate disillusioned former White House employees, while at the same time supporting each other emotionally with the knowledge that can only come from a decades-old friendship. 
Ellen finds herself thrown early in her term into the chaotic drama of terrorist bombings in three separate countries with initially no apparent link among them. When she learns that her son, a journalist, was injured in one of the incidents, she soon turns to him for help to unravel the mystery. Their relationship offers another window into the more personal side of our heroine, who considers her role as a mother to him and to her daughter, who has taken over the business.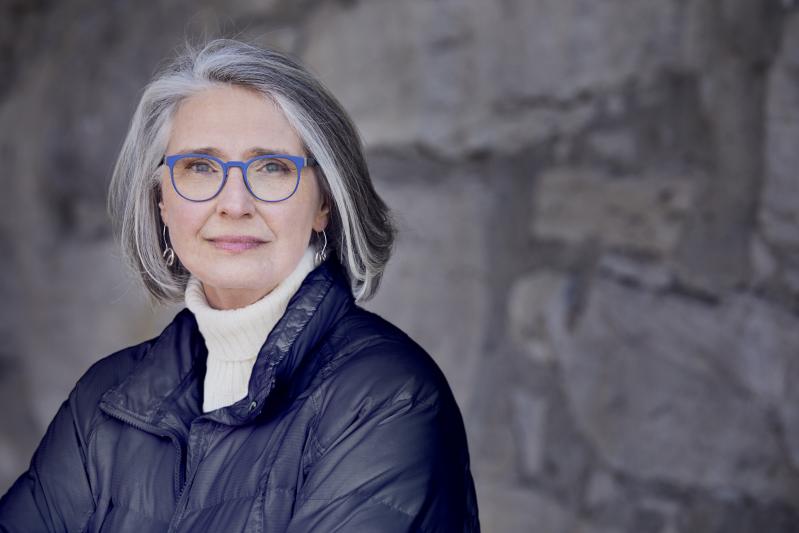 The authors' account of the immediate aftermath of the attacks draws an effective portrait of the strained relationship between the United States and its allies after four years of the former president, Eric Dunn, derisively called "Eric the Dumb," and further described as a "Trojan horse . . . an empty vessel" into which disgruntled citizens "have poured their ambitions, their outrages, their hatreds and insecurities."  
In what is surely a reference to T.F.G. and the broader MAGA movement, Ellen, Betsy, and the head of the Joint Chiefs of Staff recognize that "there are elements inside the United States unhappy with the direction the country is moving in" and who "consider themselves patriots to bring down a government they consider illegitimate." Sound familiar? 
Against this backdrop, holdovers at the highest levels of government seek to coordinate an unthinkable disaster on American soil, with the help of Bashir Shah, an international nuclear arms dealer, and his network of terrorists around the world. Ms. Penny and Ms. Clinton create a compelling description of Shah, who over years works methodically and quietly to accomplish his ends, while building a fierce reputation. For our protagonist, Shah's campaign of intimidation is also personal. Years earlier, he poisoned her husband. Since then, he taunts her with cruel reminders that he is never far: unsigned birthday cards mailed to her children, a bouquet of her favorite flowers sent to Air Force Three before a secretive flight, a note slipped into her pocket.
Ellen and Betsy forge sometimes uneasy alliances in and outside the White House and intelligence agencies to unravel the terror plot involving not just Shah, but the Russian Mafia and a number of American counterparts. Still, the two, particularly Ellen, face patronizing criticism and second-guessing from others within the highest levels of government.  
The authors' excellent account of the transition from one administration to another shows the potential for wrongdoing: an array of potential moles, backstabbers, and even traitors. The clues as to who can be trusted are subtle, sometimes deliberately misleading, which makes for a clever narrative. And, the willingness of some White House officials to betray a sitting president, collude with terrorists, and murder friends and strangers alike is unfortunately not too far-fetched. 
Their desire to bring back a defeated president who they believe will keep the country on the "right track" is also a harsh reality. As the authors state: "There are those who hate America's diversity and the changes it's brought. They see it as a threat . . . to their way of life. They think of themselves, they see themselves, as patriots. You must've seen them at demonstrations. True believers, neo-Nazis, fascists."
Ellen even makes a visit to the former president, seeking help to unravel the evil plan. She isn't hopeful, though, since what he "didn't know would fill archives." Living in Florida, his luxurious surroundings may bear a resemblance to Mar-a-Lago and are aptly described as a "monument to overcompensation." Likewise, the man displays similarities to another real-life defeated U.S. leader: a man with "powerful magnetism and animal instinct" who is "amusing, charming even . . . uninterested in others and easily bored when the spotlight shifted to anyone else." 
The frantically paced last portion of the book features the secretary of state flying from one world leader to the next, sometimes in secret, attempting to stop the potential catastrophe in time. She demonstrates repeatedly that women in her position are often underestimated and undervalued, and may be judged by their appearance. Of course, Ms. Penny and Ms. Clinton reaffirm the consequences for those who continue to hold these antiquated views. 
"State of Terror" also asserts that loyal and dedicated public servants remain in government, and that even those who were once at odds can unite to defeat a larger enemy, whether abroad or within the United States. As for the complex and dangerous threat woven in the novel, Secretary Clinton reminds us in her remarks that "it's up to us to make sure the plot stays fictional."
---
Lisa Kombrink, an attorney, has taken part in the Ashawagh Hall Writers Workshop and manages Southampton Town's community preservation fund. She lives in Southampton Village.
Hillary Rodham Clinton spends summers in East Hampton and Amagansett.