"The President's Daughter"
Bill Clinton and James Patterson
Little, Brown, $30
After nearly 18 months of extreme Covid stress and relative isolation (other than an easy 15-minute drive to work), the idea of starting a book just shy of 600 pages felt daunting. But, since I've been happily ensconced in Turkish soap operas on Netflix during my free time, some more than 150 episodes, I decided my concentration skills had not completely vanished and began.
"The President's Daughter," the second novel in the Bill Clinton and James Patterson partnership, held my interest so well that I postponed starting a new Turkish drama. The book weaves a tense underlying narrative, the kidnapping of former President Matthew Keating's teenage daughter, Mel, with several important themes: loyalty, family, kindness, duty, and faith. The modest and reflective ex-POTUS tells his story in some chapters, while another narrator describes the actions of characters including Keating's former vice president — and now current president — Pamela Barnes and her husband, Jiang Lijun, a Chinese operative, and Asim Al-Asheed, the kidnapper.
The thriller opens with a taut description of SEAL Team Six as they land in the Libyan desert and begin their hunt for Asim, a notorious terrorist. Keating watches from the Situation Room and remembers his own missions as a SEAL, almost wistfully. After the team fails to find their target, an unexpected explosion kills Asim's wife and three daughters. Keating apologizes on national television, causing Vice President Barnes to portray him as "both too weak and too warlike." Taking full advantage, she successfully primaries him and later wins the election. She appoints her cynical and controlling husband, Richard, as her chief of staff.
The authors promptly expose the machinations of this pair, who are childless, after Keating's daughter is kidnapped. While the president and her husband promise to provide "the full strength and resources of the federal government," behind the scenes they are ruthless, scheming (and hoping) to gain an advantage in the next election or curry favor with the nation's trade partners. In a few scenes, the president shows only the slightest bit of humanity, white-knuckling her way through the single tumbler of Glenlivet she allows herself at the end of her day.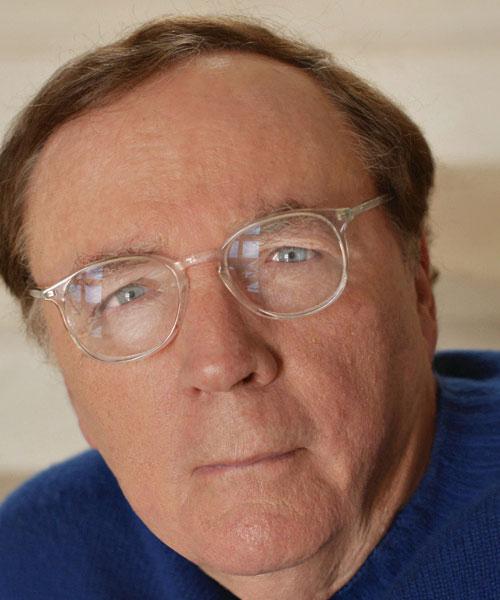 Against these schemers, a loyal group of federal employees and their foreign counterparts emerge to assist the ex-president. Their willingness to offer intelligence information, arrange airplane flights, and locate available special forces on a phone call's notice reflect their shared fondness for the ex-president. He has shown all of them kindnesses during his tenure, and in return they willingly honor his unwavering commitment to his family.
David Stahl, a Secret Service agent charged with guarding Keating in retirement at a remote lakefront home in New Hampshire, stands out. He engages in canoe races and late-night poker games with his charge, but before leaving the White House makes sure to share some useful safety tips with the president's only daughter before she loses official protection. Stahl embodies a model employee, but one who eventually makes potentially career-ending choices driven by his own sense of failure — and duty to the entire former first family.
The kidnapper, Asim, and his cousin Faraj, who works with him, are portrayed as almost stereotypical terrorists: Aides who fail to follow instructions or otherwise disappoint them, and others who are convenient yet unwitting accomplices, are quickly and brutally killed. Asim uses intimidation and fear in his home country to gain assistance from local tribal leaders. And, in another familiar tactic, the two men work slowly and methodically — the revenge kidnapping of Mel Keating is planned over a period of more than two years after the death of Asim's wife and daughters.
Despite this portrait, the writers offer some details about both men, including their education abroad, which make their characters less single-sided. Still, their reasons for initially becoming Jihadists are not adequately explained. Only rather rote criticisms of the U.S. are offered: "Such an impossibly plentiful and gifted country, but why in Allah's name do they persist in meddling and interfering and being colonialists around the world?"
A character who appears throughout the tale, the Chinese intelligence officer Jiang, handles Asim as an asset in Libya. Jiang seeks to avenge the death of his own family member, his father, and shares a similar disdain for Americans. The relationship between the two men, and their actions across continents as the drama unfolds, highlights how hatred, coupled with mistaken beliefs, can produce disastrous results.
This review would not be complete without acknowledging the authors' treatment of several noteworthy female characters. Samantha Keating, the former first lady, returns to her career as an archaeologist, away from her husband, after his term ends. Her ferocity as the Mother Protector, alone, precipitates a dramatic turn of events. Mel Keating, who appears initially as a rather unassuming, nearsighted young college student, develops into a deliberate and extremely savvy captive.
She recalls childhood observations of her father and his SEAL buddies playing "games" in the backyard and implements other critical self-preservation tips from Agent Stahl. Claire, a school friend whom Mel protected from bullying years before, appears from the National Security Agency to assist the search team with her extreme technological skills. The novel features other determined and accomplished women, from local police officers to heads of national agencies, who provide their professionalism in service to the Keating family.
While "The President's Daughter" includes some hard observations from fictional President Keating about political betrayals, thorny international relations, and government bureaucracy, these may or may not reflect the views of the author and real president, Bill Clinton. What does emerge, above all, is the goodness and bravery of loyal friends and allies, and the unshakeable love of family.
---
Lisa Kombrink is a thriller and mystery aficionado who has previously written for The Star. She lives in Southampton Village.
Bill Clinton spends summers in East Hampton and Amagansett.