"Lilyville"
Tovah Feldshuh
Hachette Books, $29
A mitzvah of devotion and duty to ancestors, Tovah Feldshuh's memoir, "Lilyville," obeys the Fifth Commandment: Honor your mother and your father. Named for her mother, Lillian (nee Kaplan), Lilyville is less physical location and more a place in her heart — and psyche. 
While this four-time Tony-nominated actress limns her own journey — a Jewish girl from Scarsdale makes it to Broadway and Hollywood, the story we may have expected from this book — she tells it as a minor character. Oh, we'll get some of the behind-the-scenes action, say, when the ladies' man Warren Beatty made her an offer she could refuse, and her pal Patti LuPone tsked, "Tov . . . you missed a good one!" But she lets us know at the outset that her parents loom large, dominating her life, their names above hers on the marquee of her life story, played out in this narrative constructed as dramatic "acts" rather than chapters. 
Think of "Lilyville" as a theater piece, full of shtick, one-liners, speeches, asides, Yiddishisms with a little schmaltz, and featuring the joys and sorrows of family life marvelously lived. As an actress, after all, Ms. Feldshuh has a voice; she knows a dramatic arc. Glued to every page, I laughed. I cried. I envied.
Starting with the credits, to gloss: On Broadway, Ms. Feldshuh originated the starring role in "Yentl" before Barbra Streisand starred in and directed the movie. In her 60s, she performed in the most recent production of "Pippin," swinging on a trapeze. In one memorable movie, she was Liev Schreiber's mother in "A Walk on the Moon," and she garnered fresh praise as a zombie in "The Walking Dead" on television. 
Out east — she's a part-time resident of East Quogue — she's joined many an ensemble at Guild Hall and Bay Street Theater, where she's now playing the pint-sized celebrity sex therapist Dr. Ruth Westheimer in Mark St. Germain's "Becoming Dr. Ruth."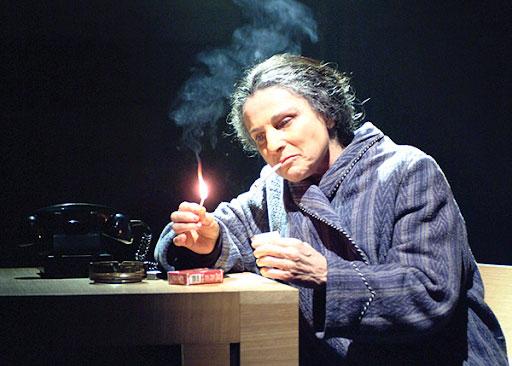 Yet filling giant shoes, as she did playing strong historic women like Israeli Prime Minister Golda Meir and Justice Ruth Bader Ginsburg, is no feat compared to a lifelong effort to please Lily.
Typically, Tovah, nee Terri Sue, was a daddy's girl. Well supported by Sidney Feldshuh financially and emotionally, she made her career choices following his directives: "Always remember: Never beg a man for a hat." Teaching her about striving for excellence and hard work and always having her own income, he emboldened her. Who wouldn't want this smart and sensitive lawyer as a dad? A classic movie hero in her portrayal — or at least from a "Father Knows Best" mold — he validated her every move, including her menstruating. 
By contrast, Lily was a piece of work, a deft mood deflater and elegant put-down artist in white gloves and St. John suits, with impeccable decorating and hosting skills and a preference for shopping at Saks. Her credo: "You are what you wear." Her guidance was direct, often sarcastic, but firm; her barbs caustic: "Oy! She's playing a Hasidic boy!" Or, "Don't you have to be born with a voice?" But she lorded with wisdom, teaching her golden rule: "Happiness is a choice." 
Under her tutelage, Tovah made an excellent marriage to Andrew Harris Levy, a lawyer. As the big brother of one of her classmates, for Scarsdale intents and purposes he was practically the boy next door. Her brother, David, became a doctor and a playwright, his "Miss Evers' Boys" nominated for a Pulitzer, and all the grandkids landed in the best schools. We're talking Harvard and M.I.T., to name a few. Doctors! Lawyers! Oh my! 
Tovah went to Sarah Lawrence — no chopped liver by comparison. Close to home, but, even more important, "It was twenty minutes by car or train from Bronxville to Broadway," and she was able to study with Uta Hagen.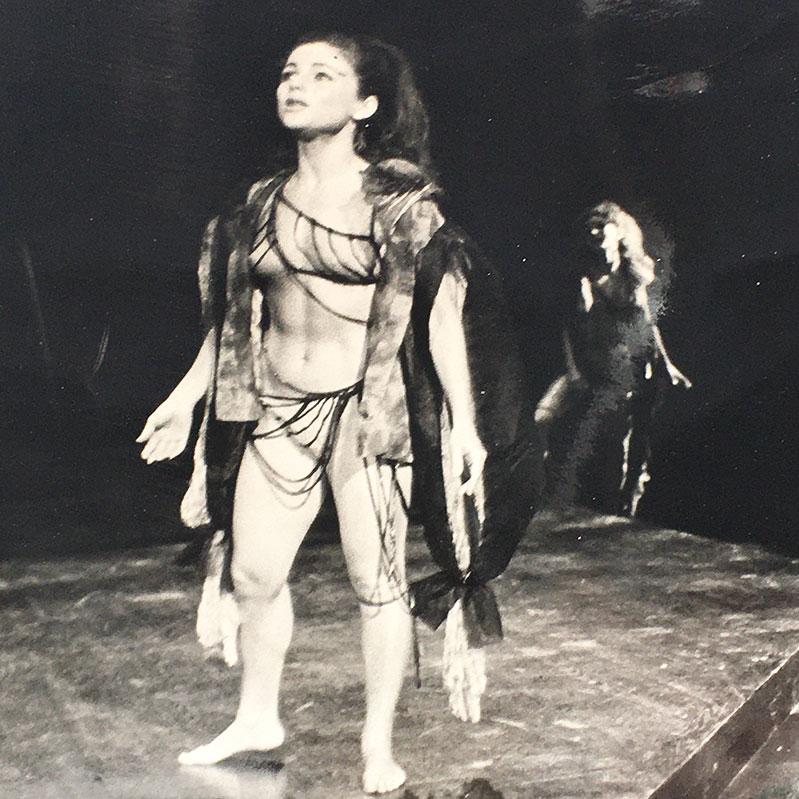 Yes, she did time in L.A., but favored the stage here. "Pity the movie was a flop! The flop I had been in in New York still delivered me a Tony nomination. Back East, even if the plays weren't good, if you were good in them, it was noticed and it mattered." She found Hollywood to be a "flat pancake, where even my best efforts seemed to vanish like vapor in the relentless sunshine." To avoid the bumper-to-bumper 45-minute drive to anywhere, she became a jogger. What mattered? Lily's response, a refrain: "That's ridiculous!"
Outliving her husband by decades, Lily flourished, and then died at 103, but not before surviving a breakthrough medical experiment that occasioned a scene at Dr. Mehmet Oz's magnificent "Mediterranean" compound in Cliffside Park, N.J., as guest of honor at a dinner. The major plot point of Lily's final act is the resolution Tovah found for her troubled past with Lily as "the omnipresent backseat driver of my life." In this quintessential American success story, along the line, a baton passes. 
If you think juggling in "Pippin" is a challenge, how about the acrobatics of coping with elder care? As she tells it, into her mother's final years, Tovah would leave performances, managing her mom's health, sure, but much more, organizing lavish birthday extravaganzas in lofty venues, and if circumstances did not permit — as when a well-planned party at the University Club needed to be canceled because of Lily's ailing heart — it was instead relocated to the White Plains Hospital staff cafeteria. Tovah makes you believe that Lily deserved no less. 
Bury the old saw "If it isn't one thing, it's your mother." How do you deal with the anxiety of influence? To Lily's St. John, she wears Chanel. No surprise: In honoring her, Tovah out-Lilys Lily.
---
Regina Weinreich is the author of "Kerouac's Spontaneous Poetics," editor of Kerouac's "Book of Haikus," and co-producer/director of "Paul Bowles: The Complete Outsider." She lives in Montauk and Manhattan.