"Night Boat to Tangier"
"Would you say there's any end in sight, Charlie?" asks one of the two main characters in the opening of Kevin Barry's new novel — and sounding very much like the tramps in "Waiting for Godot." Charlie and Maurice, however, are ex-gangsters, waylaid in a seedy ferry station in the Spanish port of Algeciras as they await the arrival of Maurice's estranged daughter.
These slightly mellowed middle-aged U.K. thugs (who also owe a debt to the characters from the film "Sexy Beast") talk and talk, mostly in the existential non sequiturs of Samuel Beckett, as they try to put the pieces of their broken past back together. There are flashbacks to their violent, drug-addled days, allowing Mr. Barry's dark lyricism to shimmer. A poetic novel of self-destruction and regret. (Doubleday, $25.95)
"White"
A thumb in the eye of the politically correct. With "White," his first-ever collection of essays, Bret Easton Ellis proves he still has the chops to outrage. Here he takes on what he calls "Generation Wuss" — that is, the age of "triggers," victimization, and "woke" culture, all of which, he asserts, is diminishing intellectual life and making snowflakes out of our nation's youth.
Mr. Ellis also recounts his own tussles with the P.C. movement during the publication of his novel "American Psycho," a book once vilified by feminists though now seen as a classic portrait of yuppie sociopathology. More provocation than thoughtful analysis (at times Mr. Ellis leans dangerously close to being a Trump apologist), "White" is still acute enough to send many running for their safe space. (Knopf, $25.95) 
"Midnight in Chernobyl"
A perfect marriage of exhaustive reportage and storytelling gifts. Adam Higginbotham recounts the Chernobyl disaster in thorough but swift-moving fashion, bringing to life the various characters swirling around the debacle while at the same time uncovering new information. He dramatizes how the Cold War's obsession with paranoia and secrecy intensified the fallout and cost countless lives, and how terrifyingly close the escapade came to destroying nearly the whole of Europe.
The author also somehow delivers the hard science behind the meltdown without any loss in story momentum. A book guaranteed to be on everyone's top 10 list and a classic of novelistic reporting. (Simon & Schuster, $29.95)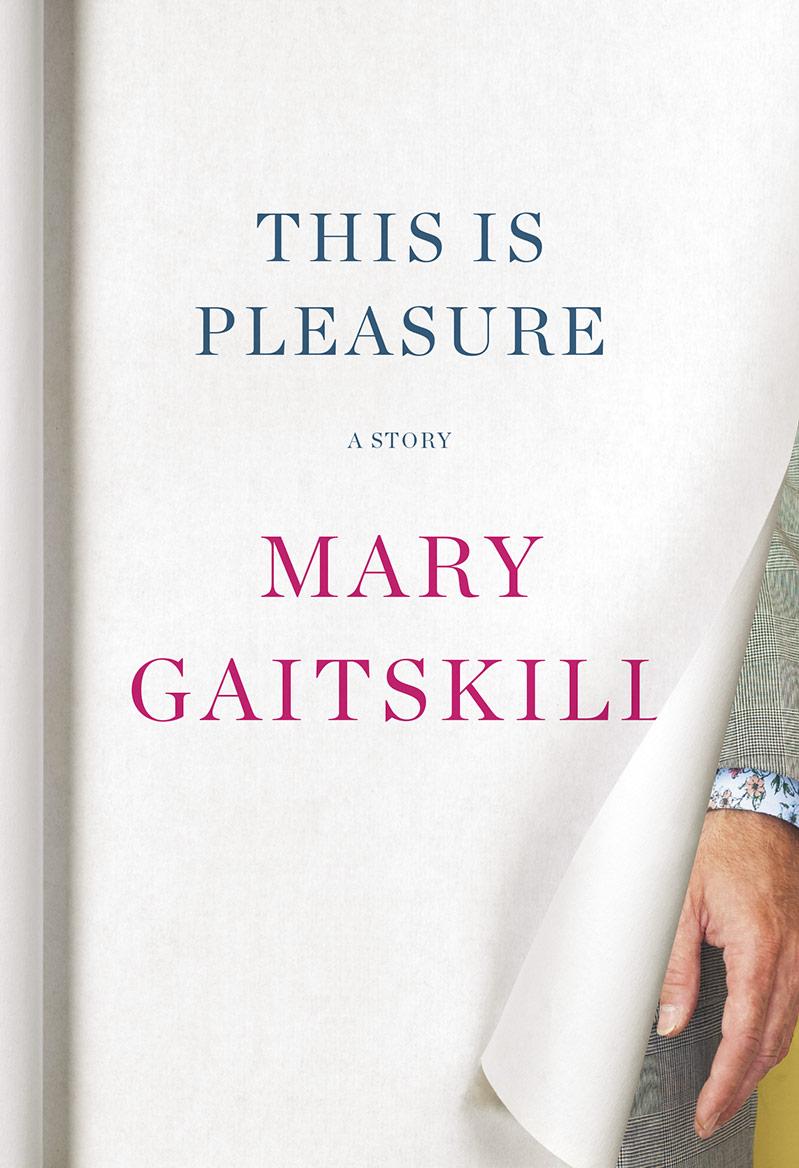 "This Is Pleasure"
Is it the length of Mary Gaitskill's novella (83 pages) that has kept this timely, provocative work off most year-end best lists? Or is it the fact that "This Is Pleasure" dares to seek nuance in the #MeToo orthodoxy?
Quin is an elegant, successful Manhattan book editor, a faithful husband, and a wise confidant to his female colleagues, all of whom admit to feeling "more alive" in his presence. He is also self-confessedly "naughty," prone to pranks and possibly inappropriate teasing. As she dramatizes the destruction of his career, Ms. Gaitskill never discounts the validity of male predation, but rather questions the indiscriminate momentum of "movements."
Quin, perhaps speaking for the author, offers an interesting hypothesis: "They are angry at what's happening in the country and in the government. They can't strike at the king, so they go for the jester." (Pantheon, $18)
"The Big Nine"
You have a spy in your house, concludes Amy Webb, and her name is Alexa. That "helpful" robot actually collects the data you enter and sells it off to other tech companies as target research. But forget the creepy algorithms that codify citizens into tiny bits of commercial opportunity, adds Ms. Webb, we have much bigger problems as we face a future of artificial intelligence and ultra-technology. Such as an entire generation of workers facing massive layoffs as they are replaced by robots, and A.I. that has already begun to think independently of the humans who created it.
At the same time, we surrender more and more power to the "Big Nine" tech companies like Amazon, Facebook, I.B.M., Google, etc. As they gain power, will these companies act in ways beneficent to human values, or place short-term financial gain ahead of the people's interests? Is this a rhetorical question? (PublicAffairs, $27)
"Agent Running in the Field"
The hero, Nat, is another in a long line of familiar John le Carré primary characters — the politically weary British intelligence officer with a troubled marriage. At 47, Nat seems ready to be pushed out of his job for obsolescence, until he is given another chance by reviving the Haven: a London substation for handling Russian defectors. Enter his Monday night badminton pal, Ed, who fulminates about Trump, Brexit, and the corrupt media company where he works.
Ed is another le Carré stock character — the true believer full of dangerous certitude. Eventually Ed drags Nat and a young protégée, Florence, into a dangerous entanglement that highlights the increasing Russian threat ("nastier than they ever were, more brazen, more meddlesome, and more numerous") and an England selling itself off by the pound. His last novel, claims le Carré, and a fittingly cynical send-off. (Viking, $29)
"Olive, Again"
Elizabeth Strout's exacting, prickly heroine is reminiscent of the characters in Jane Austen's fiction — demanding, introspective, and highly self-aware. A sequel to "Olive Kitteridge," her 2008 novel, "Olive, Again" is a series of interconnected stories set in Maine, where the heroine navigates widowhood and middle age. Highlights include her wooing by Jack Kennison, an entitled Harvard professor with whom she is less than impressed, and "The Poet," about a mediocre ex-classmate of Olive's who goes on to become the American poet laureate — and who accurately intuits Olive's loneliness.
The author shows an acute understanding of characters both young and old, male and female, and demonstrates how honesty — about ourselves and others — can be a kind of empathy. (Random House, $27)
"Me"
We knew, of course, that Elton John was highly narcissistic, a drug and sex addict (for a time), gaudily materialistic, and prone to selfish tantrums. What we didn't know was that he was so self-mockingly hilarious about it all. "Me" is his deliciously catty and lacerating recounting of his career, complete with mocking portraits of his contemporaries.
But no one gets it harder than Elton himself. "I sat around, wanking, in a dressing gown covered in my own puke" is just one charming example. Self-pity? Forget it. About his midcareer suicide attempt he says, "Why was I behaving like such a twat?"
His friendship with Rod Stewart is a riot — they refer to each other as Phyllis and Sharon, but the camaraderie is real. Elton's Christmas present to Stewart one year? A Rembrandt. It's good to be the king. (Henry Holt, $30)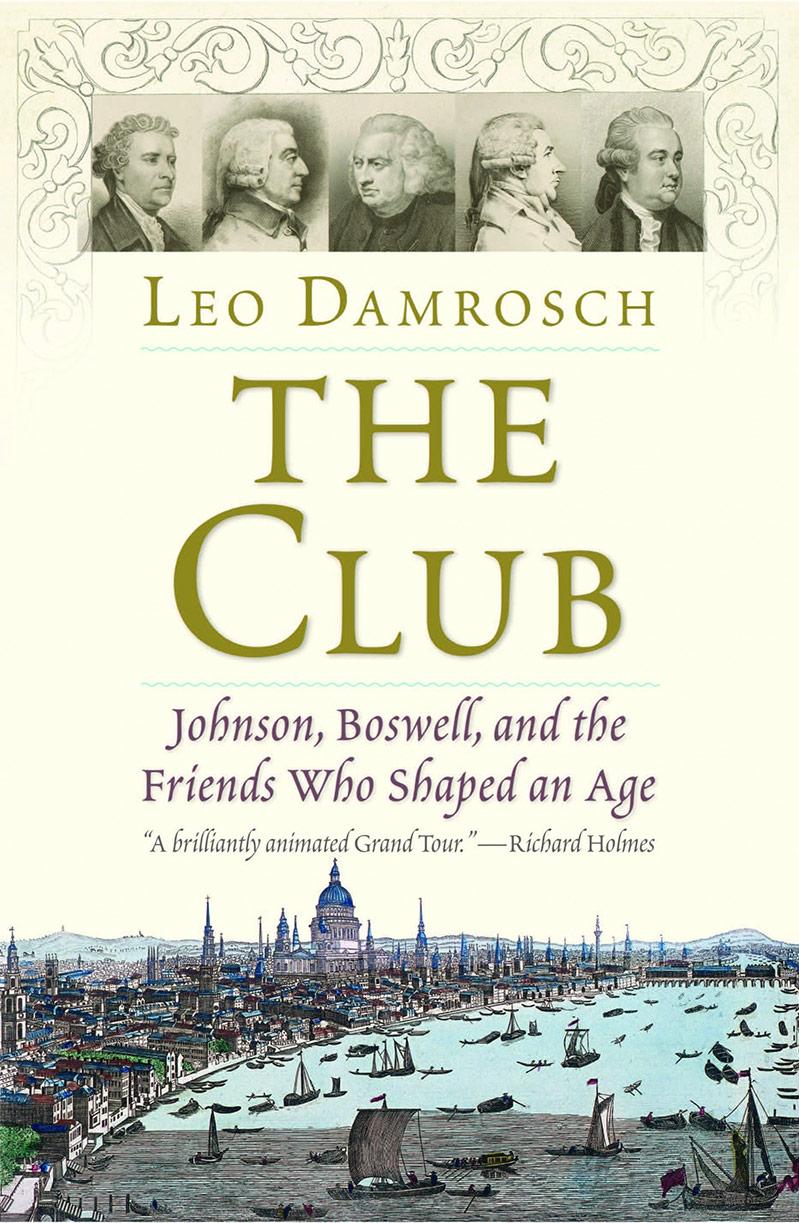 "The Club"
In 1763, the painter Joshua Reynolds and the writer Samuel Johnson decided to invite their friends to the Turk's Head Tavern in London to eat, drink, and discuss the issues of the day. Their friends happened to be an impressive bunch — Edmund Burke, Adam Smith, Edward Gibbon, and James Boswell, among others.
Leo Damrosch recounts these gatherings with nostalgia for an intellectual age. The meetings are lively, competitive, and occasionally vituperative, though nobody will exactly confuse these bad boys of Western culture with the Rolling Stones — most of the talks broke up around midnight. But the exchange of ideas, many of which Mr. Damrosch includes here, are, at their best, electrifying. (Yale University Press, $30)
"Somewhere Becoming Rain"
Clive James, who died this year at 80, was the quintessential English critic — wildly opinionated, occasionally infuriating, and almost always correct. Here he collects his writings about Philip Larkin, the quintessential 20th-century English poet, and with whom Mr. James was generally obsessed his entire career.
The author revisits Larkin's best poems, the most iconic of which seemed to define midcentury England. And he challenges Larkin's fallen reputation due to the poet's disturbing, though private, notions on sex and race. Quoted this year in The New York Times, Mr. James said, "Spraying cold water on a witch hunt is one of the duties that a critic should be ready to perform." (Picador, $16)
---
Kurt Wenzel is a novelist and frequent book reviewer for The Star. He lives in Springs.