Robbing Peter to Pay Paul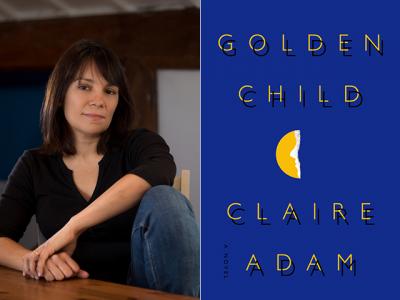 Tricia Keracher-Summerfield
A winning debut novel from Sarah Jessica Parker's new imprint
"Golden Child" 
Claire Adam
SJP for Hogarth, $26
With "Golden Child," Claire Adam's sensitive yet gripping debut novel, it is Sarah Jessica Parker who is proving to be the one with a bit of a Midas touch.
In 2016, Ms. Parker, the television and film star and producer, and longtime East End resident, became the editorial director of SJP for Hogarth, a literary imprint of Crown Publishing. Her first acquisition, "A Place for Us" by Fatima Farheen Mirza, was released in June 2018. Applauded by critics, it told an intelligent and beautiful story of a Muslim Indian-American family struggling to adjust in a new culture while coping with death, dating, and opioid addiction. 
In an interview, Ms. Parker said her goal was to champion "voices from far away, people who are different, people from other lands that seem as distant as can be and voices and cultures that are unfamiliar."
And so, with "Golden Child," the imprint's second offering, we're off to Trinidad. Not the touristy parts with all-inclusive resorts and infinity pools, but some rough-and-tumble rural spot a few hours away from the bustling capital, a neighborhood described as "all bush and bandits."   
There, in a small brick house with cracking walls, Clyde Deyalsingh lives with his wife, Joy, and their 13-year-old twins, Peter and Paul. Clyde works long, exhausting shifts at a petroleum plant, returning home with "oil-smell" clinging to "his hair, his clothes, the creases of his joints."
A Rottweiler and a couple of island pot hounds provide the family necessary security in a dangerous and corrupt Trinidadian landscape where robbers and kidnappers prey on the rich and poor alike. Even those who can afford electronic alarm systems cannot trust the men who install them. 
The Deyalsinghs are stretched financially; the boys must share a bed. Joy wants Clyde to make some home improvements but Clyde has another plan for whatever money is left over: to ensure that Peter, his golden child, will have a prosperous future away from Trinidad.  
Physically identical, the twins are opposites in character and intellect. Peter is special, an academic superstar, while Paul, who suffered complications during birth, is referred to as "retarded." Peter aces his exams; Paul hates school because when he tries to read, the letters "look like ants crawling around on the page." He daydreams during class about getting a job, buying hipster clothes and Ray-Bans, and providing his mother with "a big wad of cash." 
Then one afternoon, Paul goes for a walk along the river and never returns.
Now Clyde has a sickening decision to make, one that no parent should ever have to face: How far is he willing to go to save the son who has caused him nothing but headaches?
The author, who grew up in Trinidad and now lives in London, offers a poignant and honest exploration of parenthood, familial obligations and betrayal, and violence in contemporary Trinidad. Through flashbacks, we get a vivid picture of the twins, quite literally separated at birth, and of the closeness of family and community in a land where people have so little. 
"The old women in saris — aunts, sisters, friends; there are so many of them that Clyde loses track of who's who — arrive, with tiny baby clothes that they hold up to one another and squeal at. They bring big iron pots and jars of spices and install them in the kitchen. When Clyde comes back from the hospital with Joy and the babies, the house is spotless and the big iron pots are full of food: rice, roti, curry chicken, curry shrimp, alloo pies, green salads, macaroni pie." 
Dialogue, too, is peppered with island cadences so spot-on one is instantly transported: "Lord oh Lord," he says, "it's hot for so, eh? I can't wait for rainy season to come."
But most masterful of all is the way in which Ms. Adam renders the parental anguish against a plot of exhilarating urgency. I was downright exhausted, wondering all the while what I would have done in Clyde's position. And, by the shocking end, thanking my stars that I have only one child.
Ms. Parker joins a growing list of celebrities who have turned book imprints into something of a cottage industry. From Oprah to Lena Dunham, Johnny Depp, the rapper Stormzy, and even Derek Jeter, celebrities offer publishing houses inroads to their lucrative fan bases. But unlike other big names whose imprints serve as an extension of their brands — like Goop Press, Gwyneth Paltrow's outlet for her health-and-wellness books — Ms. Parker has made it clear that she intends to focus on literary fiction.
"I have always loved to read for the same reason I love to act, which is that other people's stories are more interesting to me than my own," she wrote on her imprint's website.
Sarah Jessica Parker lives part time in Amagansett.