The Hamptons International Film Festival released its full schedule this week online and in a printed guide (available as an insert in this week's Star). Announcements about the program have been trickling out slowly, so some of this information may sound familiar, but it is worth repeating before individual tickets go on sale.
Included in this week's release of the guide was the announcement of several of the festival's Spotlight films, including Tom Harper's "The Aeronauts," Ira Sachs's "Frankie," Marc Meyers's "Human Capital," Scott Z. Burns's "The Report," Francois Girard's "Song of Names," and Thom Zimny and Bruce Springsteen's "Western Stars."
The opening night film is "Just Mercy," directed by Destin Daniel Cretton. It stars Michael B. Jordan as a young lawyer attempting to correct wrongs in an Alabama justice system skewed against him and his clients. Jamie Foxx, Rob Morgan, Tim Blake Nelson, Rafe Spall, O'Shea Jackson Jr., Karan Kendrick, and Brie Larson also star. It will be screened on Oct. 10.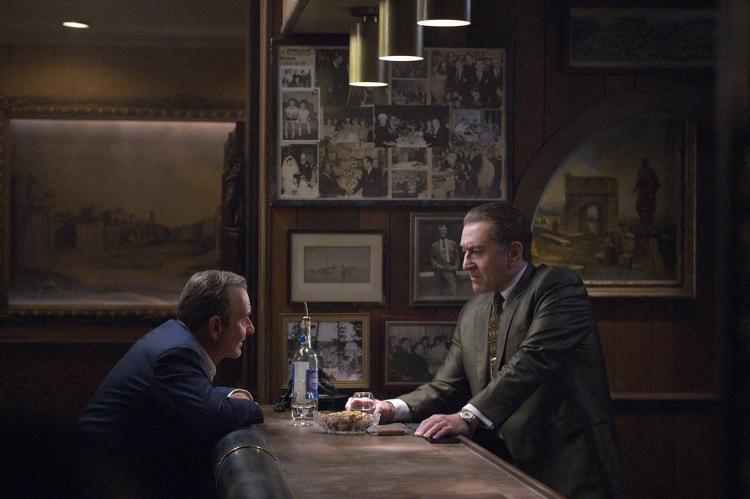 The festival's Friday Centerpiece film will be Martin Scorsese's "The Irishman," based on "I Heard You Paint Houses," a novel by Charles Brandt. Robert De Niro, Al Pacino, and Joe Pesci star. In it Frank Sheeran is a World War II vet whose decades-long story dovetails with some of the most famous crime figures of the 20th century and involves the disappearance of the union boss Jimmy Hoffa.
"Ford v Ferrari," the Saturday Centerpiece film, directed by James Mangold, stars Matt Damon and Christian Bale in a true story about the car designer and daredevil driver who in 1966 designed a car for the Ford Motor Company to take on the Ferrari race cars that historically dominated France's Le Mans race.
On Sunday, the Centerpiece film will be "The Two Popes," from Fernando Meirelles, the director of "City of God." It is inspired by the last transition of papal power, from Pope Benedict to Pope Francis, and the struggle between tradition and progress that it meant for the church.
The festival's closer on Oct. 14, which was announced last week, is Edward Shults's "Waves." It follows a suburban African-American family after a tragedy and stars Sterling K. Brown, Renee Elise Goldsberry, Kelvin Harrison Jr., Lucas Hedges, Taylor Russell, and Alexa Demie.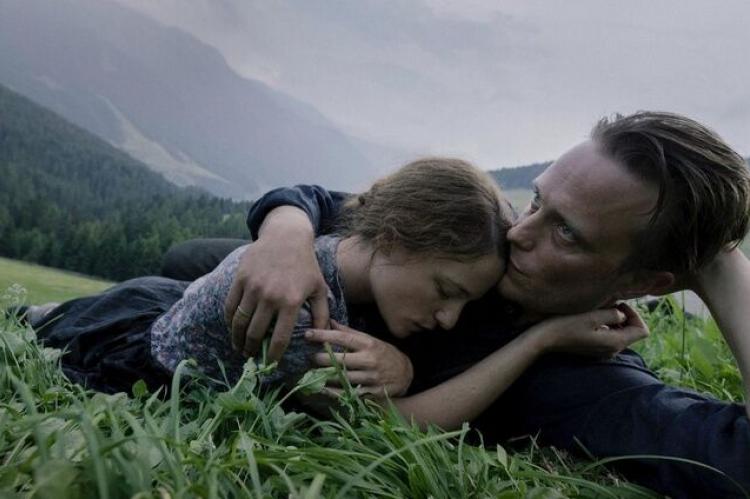 Other significant films include several from Academy Award-nominated directors. Terrence Malick brings "A Hidden Life," about an Austrian conscientious objector in World War II. Noah Baumbach will be represented at the festival by "Marriage Story," which tells of a broken marriage and a family that stays together. It stars Scarlett Johansson, Adam Driver, Laura Dern, Alan Alda, and Ray Liotta. "Jojo Rabbit" is yet another World War II-inspired entry, in which Taika Waititi, who wrote and directed it, plays Adolf Hitler in a film about a young German boy with an active imagination whose mother is hiding a Jewish girl in their house.
Celine Sciamma's period love story, "Portrait of a Lady on Fire," premiered at Cannes and won the Queer Palm award and best screenplay award. It will be shown at HIFF in the World Cinema Narrative section. "Scandalous" by Mark Landsman is a previously announced Spotlight film. Alex Holmes's "Maiden," the audience winner for this year's SummerDocs series, will be screened in October as well.
"To the Moon," a virtual reality collaboration between Laurie Anderson and Hsin-Chien Huang, represents the second year the festival has included a VR selection. It was previously screened at the Cannes and Venice film festivals.
HIFF also previously shared its films in competition in the narrative and documentary categories. Mati Diop's "Atlantics" (winner of the Grand Prix at the 2019 Cannes Film Festival), Anke Blonde's "The Best of Dorien B.," Jan Ole Gerster's "Lara," Andrew Patterson's "The Vast of Night," and Hlynur Palmason's "A White, White Day" will compete in the narrative category. 
Films in the documentary competition include Alexander Nanau's "Collective," Alla Kovgan's "Cunningham," Sung-a Yoon's "Overseas," Patrick Bresnan and Ivete Lucas's "Pahokee," and Suhaib Gasmelbari's "Talking About Trees."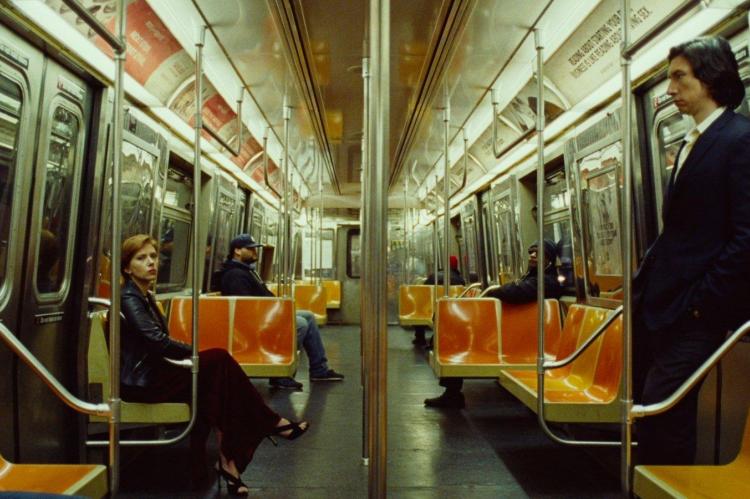 Those sitting down for conversations this year include Alfre Woodard, who is coming to the festival with "Clemency," directed by Chinonye Chukwu. Ms. Woodard plays a prison warden dealing with the stress of death row executions. Brian De Palma, who is receiving a lifetime achievement award this year, will sit down for an extended discussion of his career. Mr. De Palma's "Blow Out" will be given a special screening before the conversation.
Newly announced in the World Cinema Narrative section are Sarah Gavron's "Rocks," Bong Joon-ho's "Parasite," Wang Xiaoshuai's "So Long My Son," Ken Loach's "Sorry We Missed You," Nadav Lapid's "Synonyms," Kristina Grozeva's "The Father," Karim Ainouz's "The Invisible Life of Euridice Gusmao," Marco Bellocchio's "The Traitor," Sandra Kogut's "Three Summers," Shannon Murphy's "Babyteeth," Francois Ozon's "By the Grace of God," Ladj Ly's "Les Miserables," Jessica Hausner's "Little Joe," and Annabelle Attanasio's "Mickey and the Bear." 
In the World Cinema Documentary section, the films are Matthew Miele's "Alan Pakula: Going for Truth," Eva Orner's "Bikram: Yogi, Guru, Predator," Tania Cypriano's "Born to Be," Alex Gibney's "Citizen K," Ben Steele's "In Memorium," Luke Lorentzen's "Midnight Family," Jennifer Trainer's "Museum Town," Ric Burns's "Oliver Sacks: His Own Life," Oren Jacoby's "On Broadway," Elizabeth Sankey's "Romantic Comedy," Ed Perkins's "Tell Me Who I Am," Ebs Burnough's  "The Capote Tapes," Lauren Greenfield's "The Kingmaker," and Agnes Varda's "Varda by Agnes."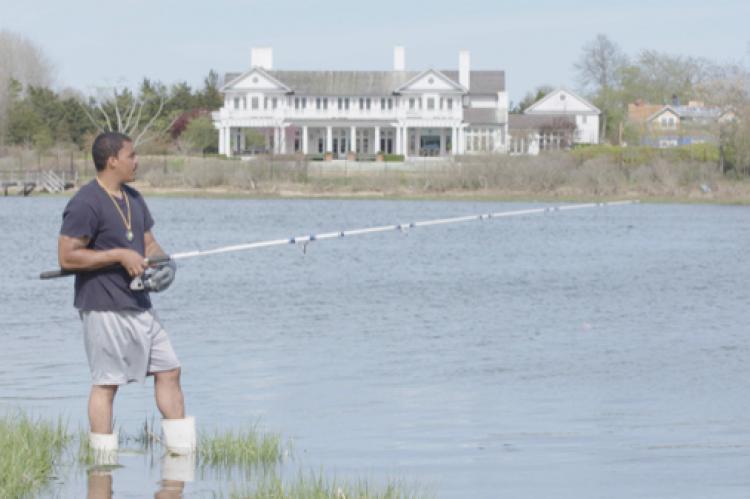 One of the Views From Long Island selections, "Conscience Point," examines how increasing development of ancestral lands has forced members of the Shinnecock Indian Nation to fight for what is left to protect their heritage as well as the environment. Other films in this section include Tom Dolby's "The Artist's Wife," about a woman married to a famous abstract artist with Alzheimer's, and the short films "Waterproof" by Ross Kauffman, "WWII" by Daisy Pitches, and "Hacked" by Cooper Aiken, Beatrix Beirne, Caleb Garutti, and Devan O'Halloran. "Human Capital," a Spotlight film, is also part of this section.
This year's breakthrough artists, those making themselves known in the early stages of their careers, are Camila Morrone, Aldis Hodge, and Lulu Wang. Each has a film that will be screened at the festival.
The Conflict & Resolution program showcases films addressing "complex issues and societal effects of war and violence." This year's selections are Hans Pool's "Bellingcat: Truth in a Post-Truth World," Feras Fayyad's "The Cave," Waad al-Kateab and Edward Watts's "For Sama," Ben Lawrence's "Hearts and Bones," and Dror Moreh's "The Human Factor."
"For Sama" will also receive the Brizzolara Family Foundation Award for Films of Conflict & Resolution. Following its screening, Alec Baldwin will interview the filmmakers for his show and podcast "Here's the Thing."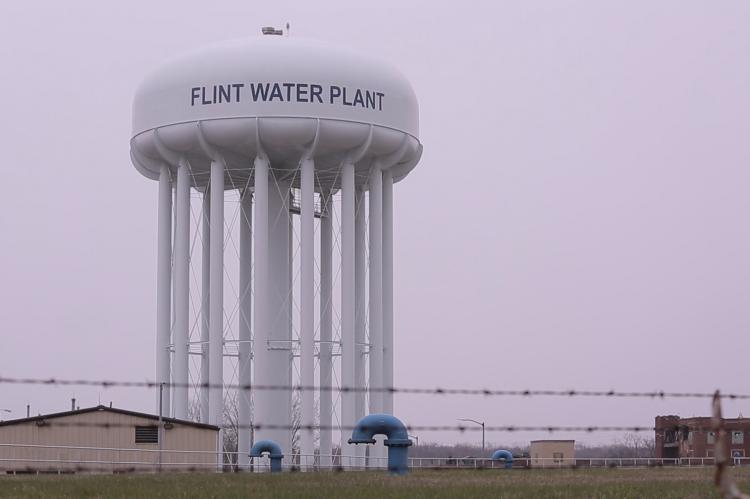 The festival's Air, Land, and Sea section addresses issues of climate. Nikolaus Geyrhalter's "Earth" examines the impacts of humans on locations around the world. Narrated by Mr. Baldwin, a co-chairman of the festival, Anthony Baxter's "Flint" looks at economic depression and water treatment in the Midwest. Brett Story's "The Hottest August" focuses on the effects of climate change on New York City.
The Compassion, Justice, and Animal Rights section includes David Hambridge's documentary "Kifaru," about the world's last male northern white rhino, and Lesley Chilcott's "Watson," about a committed defender of underwater ecosystems and the wildlife living within them. 
As part of its partnership with New York Women in Film & Television, the festival will present its annual shorts program "NYWIFT: Women Calling the Shots." Films include Remington Long's "Alchemy," Grace Kim's "An Interloper's Kiss," Sini Anderson's "Catherine Opie b. 1961," Lizzy Hogenson's "Dani," Faren Humes's "Liberty," Celine Held and Logan George's "Lockdown," and Farida Zahran's "Youth." The festival will also offer nine other programs of short films and several to run before feature screenings. 
Ticket packages for the 2019 festival are now on sale, and individual tickets will go on sale Oct. 1. This year's festival guide went live online on Tuesday. The festival will take place from Oct. 10 to Oct. 14.