The first time I visited the Nature Conservancy's Mashomack Preserve on Shelter Island it was a frigid January weekend in 2001 and I was there to cover an early-morning birding expedition that included an overnight stay at the early-1890s manor house.
Originally called Bass Creek Cottage, the house then was well worn at the edges, but millwork and other fine details hinted at grander days.
Even though the preserve and its 2,000-plus acres of woodlands, marshes, and old fields are just a quick ferry ride from the South Fork, it took me more than a decade to return, this time in late summer. It felt like the half-hour trip had taken me a world away, the maddening traffic, go-go-go pace, and cutthroat parking wars of the South Fork in August left far behind me.
Now I make that trip almost every day . . . in reverse. My husband became director of the preserve in 2017, and our family relocated to a house that had been moved there by barge four years earlier. It sits on a rise a few hundred yards from the manor house, which has since been beautifully renovated. What seemed so far away back then is not really that far; a part-day getaway is about as easy as getting away gets around here, no matter the time of year.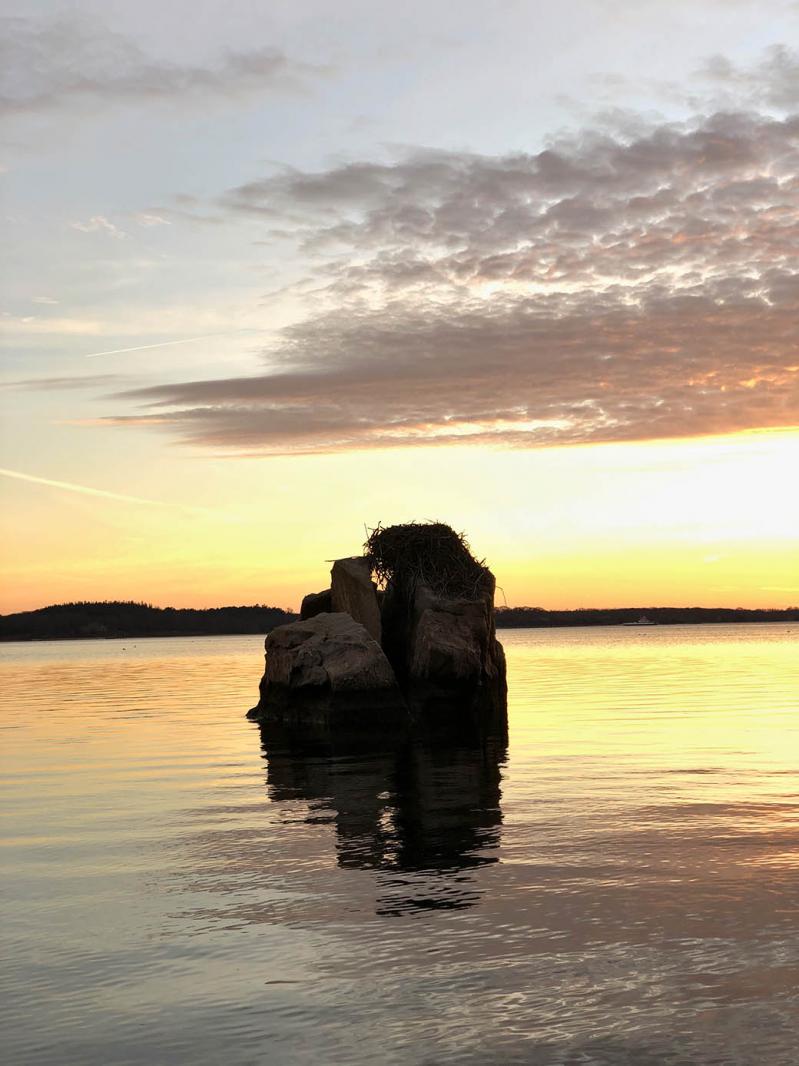 Summer at Mashomack offers a solitude mostly unheard of in the Hamptons. It brings an explosion of fireflies in July, a racket of cicadas in August, monarch butterflies, and a metropolis of hummingbirds. The profusion of insects is a smorgasbord for the bats. In other words, take insect repellent in the warm months.
During this high season, the preserve runs programs that offer visitors a deeper look at its treasures than might be afforded during its regular 9 to 5 opening hours: evening kayak paddles, a firefly walk, full-moon hikes, a family haul seine.
But fall, winter, and spring may be the best times to explore the more than 25 miles of trails. They range from a short 1.4-mile loop to a nearly 8.5-mile one that extends all the way to Gardiner's Bay, passing ponds and tidal creeks, snaking along bluff tops and through forests of towering trees, skirting the delightfully named Great Swamp, and traversing a breathtaking meadow alive with migrating monarchs, red foxes, nesting bluebirds, scarlet tanagers, and red-tailed hawks.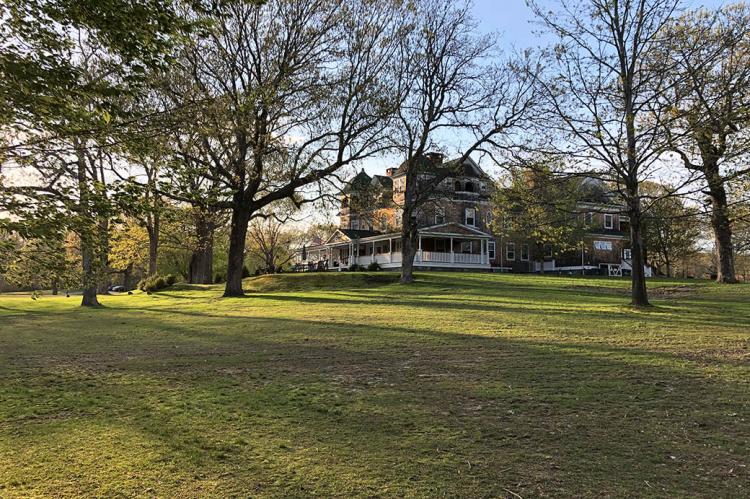 Each season is different in this meadow, one of my favorite spots at Mashomack, and each one brings its own joys — blooming butterfly weed in June, shocks of red sumac in the fall as the grasses turn a rainbow of earth tones, rolling snow-covered hills in winter, and the fresh green of new grass come spring.
With 11 miles of coastline, tidal creeks, myriad ponds, ancient bogs, and forests with centuries-old trees, the preserve supports an amazing array of fauna — more than 200 species of birds, including nesting bald eagles and ospreys, five species of turtles, rare salamanders, and river otters — all just under a mile from the South Ferry landing. Staff and volunteers at the visitors' center, near the main entrance on South Ferry Road, have a wealth of knowledge about the preserve's flora, fauna, and trails, so it's a good idea to stop in and say hi before setting off on a hike.
Highlights of the fall include a full moon walk in September, a guided meadow tour in October, and a fall foliage truck tour in early November. Hungry for a look inside the Manor House? On Oct. 20, there's a six-mile hike with a soup stop at the house halfway through.
I'll be there, ladle in hand.