Few events offer as concentrated an experience of eastern Long Island's culinary diversity, innovation, and entrepreneurship as the East End Food Institute's annual Food Lab conference at Stony Brook Southampton. Panel discussions, cooking classes, wine and food tastings, and a farmers market lunch are among the offerings that will bring together notable chefs, bakers, brewers, winemakers, farmers, and fishers from the East End and beyond for Cook, Eat, Drink: Taste the Terroir on Sept. 13 and 14.
The conference's keynote speaker will be Lidia Bastianich, an Emmy and James Beard Award-winning chef, author, and proprietor of the groundbreaking Italian restaurant Felidia, who will discuss "The Power of Local" with Adam Gopnik, a New Yorker magazine writer since 1986.
The conference will kick off with cocktails and an East End Food Institute buffet sourced from local farms. Remarks by Geoffrey Drummond, the executive director of Food Lab; Kate Fullam, the Food Institute's executive director, and Robert Reeves, the associate provost of the Southampton Graduate Arts Campus, will welcome attendees. During Saturday's lunch break, a farmers market lunch will bring together all participants at a massive horseshoe table for a buffet of iconic local dishes.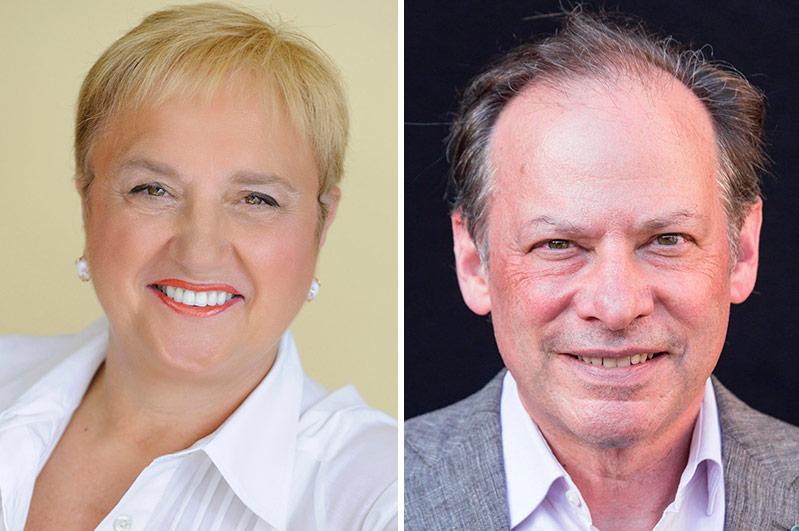 Speakers and panelists will include Tom Schaudel, whose five restaurants span Long Island from Mattituck to Westbury; Claudia Fleming, the pastry chef at the venerated North Fork Table and Inn in Southold; Jeremy Blutstein, an East Hampton native and executive chef at Showfish in Montauk, and Roman Roth, winemaker and partner at Wolffer Estate Vineyard.
Other local participants will include Carissa Waechter, the East Hampton pastry chef and baker; David Falkowski, an authority on mushrooms and proprietor of Open Minded Organics in Bridgehampton; Eberhard Muller, the noted chef and founder of Satur Farms in Cutchogue; Louisa Hargrave, who founded Long Island's first commercial winery with her former husband, Alex, in 1973, and Laura Donnelly, The Star's food writer.
Among other notables are Patty Gentry, the owner and chef at Early Girl Farm in Bellport; Dorothy Kalins, the founding editor of Saveur magazine;
Susan Spungen, a chef, cookbook author, and former editor of Martha Stewart Living; Katie Baldwin and Amanda Merrow of Amber Waves Farm; Dock to Dish's Sean Barrett; Roseanne Gold, a winner of four James Beard awards, and Alfredo Fontanini, a neurobiologist and taste expert.
Conference highlights include a cooking class with Nicholas Poulmentis, the executive chef at Oli.Vine restaurant in Astoria, Queens, and a "Chopped" champion on the Food Network. Mr. Poulmentis's interactive class will feature Mediterranean cooking that celebrates the Greek island of Kythira. Ingredients, however, will be local and seasonal.
One session will offer an opportunity to sample and learn about the wines, beers, and spirits from across Long Island, including the Montauk Brewery and Channing Daughters Winery on the South Fork and Matchbook Distillery and Paumanok Vineyards on the North Fork.
Taste, Memory, and Mindful Eating, a session led by chefs, food and wine writers, sommeliers and mixologists, and experts in biology and anthropology, will help participants develop a deeper understand of what we eat and drink. Other sessions will focus on baking, Long Island fish and seafood, and hemp.
Tickets for the conference are $100 for those who register by Aug. 31, $150 thereafter. Program details can be found and tickets purchased at thefoodlab.org.