Police are offering a reward for information leading to an arrest in connection with a homicide on the Shinnecock Indian Reservation on Friday, and police are seeking information on the location of a man they believe has information pertinent to the investigation. 
State police said that a shooting was reported on the Shinnecock Indian Reservation on Friday at 5:35 a.m. Officers found one victim, identified Saturday morning as Mtundo Vanterpool, 43, who was pronounced dead on arrival, with an apparent gunshot wound. Police did not offer more information on the circumstances. 
Mr. Vanterpool lived on the reservation, but was not a member of the tribe, according to police.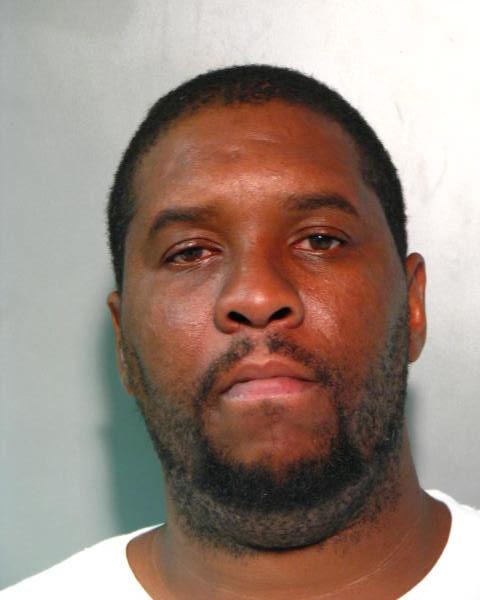 Police are looking for Michael Gaines, a 42-year-old who also lives on the Shinnecock reservation but is not a member. "It is believed he has information regarding this investigation," police said in a statement. 
Suffolk County Crime Stoppers is offering a $1,000 "fast cash reward" for information leading to an arrest in connection with this homicide. The fast cash reward will be issued within 72 hours to anyone who provides the information that leads to an arrest. Anyone with information can contact Crime Stoppers to submit an anonymous tip by calling 1-800-220-TIPS, texting "SCPD" and your message to "CRIMES" (274637) or by email at www.tipsubmit.com. All calls, text messages and emails will be kept confidential.  
 
Those with information can also contact the state police at 631-756-3300.  
Meanwhile, the Shinnecock Council of Trustees, which had warned of an active shooter situation on Friday morning, said in an email to residents on Friday night that the fatal shooting took place during a home invasion involving two non-Shinnecocks in "a tribal home." 
"The Council of Trustees have been working with the New York State police to address security concerns, as the perpetrator has not been apprehended. We have conducted numerous sweeps of the Nation all day and will continue to employ our public safety volunteers until the suspect is in custody," the email said. 
"We must stay vigilant and cautious during this time," they said.