Todd Merrill was to the manor born, but it wasn't his family's manor. Nathan and Margaret Merrill, his grandparents, founded the Vermont Antiques Dealers Association and established the Ethan Allen Antique Shop in South Burlington in the late 1930s. His father, Duane, started Merrill's Auction Gallery in Vermont in 1967.
Now run by his brother, Ethan, the auction house handles estates throughout New England, in upper New York State, and occasionally from Long Island. "When I was a kid, 4 or 5 years old, every other weekend it would be some huge house in the country that five generations had lived in," Mr. Merrill said recently during a conversation in Southampton.
"And I couldn't wait to get inside and read their letters and go through their stuff. There were always items in those houses that were really, really good." Mr. Merrill's grandparents did a lot of buying for the Webb family, who put together the collection for the Shelburne (Vt.) Museum, and they became interested in folk art before it was being widely collected.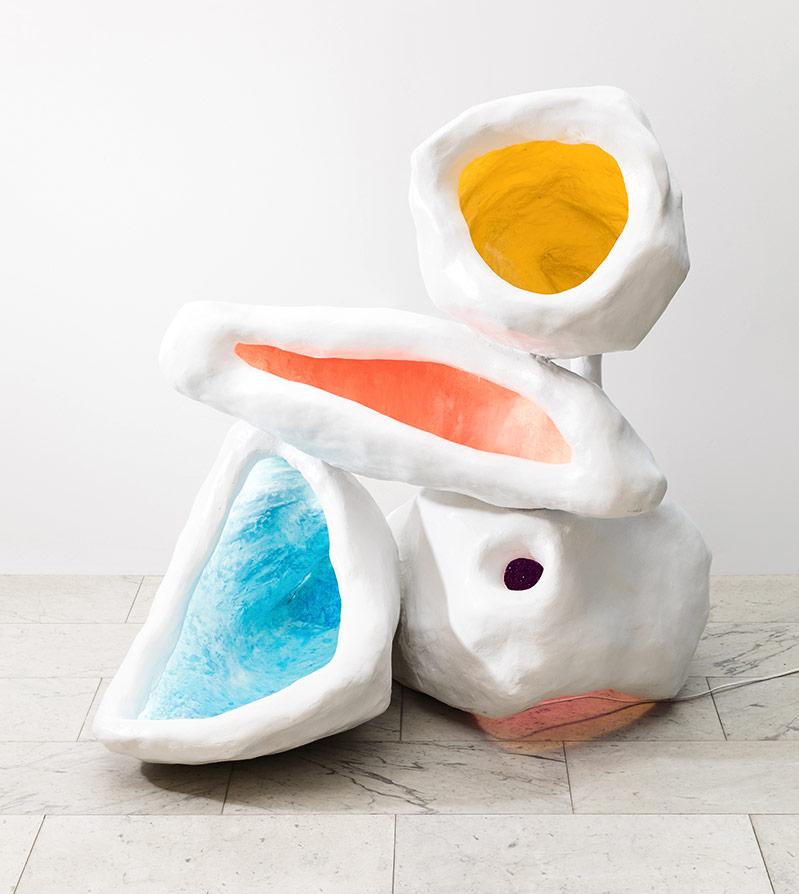 "My grandparents lived across the street from us," said Mr. Merrill. "We kind of lived in a family compound with my uncles, aunts, cousins, grandparents all together. Everybody was working tangentially, somehow, in the antiques business. I never knew anything different."
As he approached college age, however, the man who had rummaged through people's estates as a child chose a road not taken by his relatives. "I went to Emerson College in Boston to escape the antiques business. And to do something different."
While still in his 20s, he was the public relations director for North and South America for Christie's auction house, and then the director of media relations for Showtime Networks. "I worked for a couple of high-tech internet companies in the late 1990s, and then I just decided I never wanted to do another corporate boardroom meeting again. I wanted my own business."
That business, Todd Merrill Studio, headquartered in a spacious ground floor showroom on Lafayette Street in SoHo, is renowned for its eclectic mix of 20th and 21st-century furniture, lighting, and contemporary art. Its clients include the architects Peter Marino, Robert A.M. Stern, and Anthony Ingrao; among its collectors are Lenny Kravitz and the Duke of Devonshire.
He opened in 2000 in a small rental on the corner of Stanton and Ludlow Streets on the Lower East Side. "The drug dealing on the corners, in the bodegas, was very dicey. You were basically getting packets of heroin with your chopped liver at Katz's deli."
The shop started with a mix of antiques and 20th-century American modern furniture. Just before opening, Mr. Merrill had become friendly with Jean Yves Legrand and Susan Yungbluth, antiques dealers from Sag Harbor. "They were both closing for the winter and suggested I take whatever I wanted from their inventory. By bringing it to the city, it kept their stuff for sale, and I mixed it with the things I had bought and some antiques. I sort of cobbled together the business."
"The modern pieces took off very quickly. We could see that the clientele wanted something fresh, and not many dealers were offering that kind of thing. So you just figure it out. You start buying more."
For the first 10 years he dealt in modern furniture, but not manufactured pieces. "I was interested in the bespoke, custom, artist's studio stuff that was made by a small group of craftsmen or by an individual maker whose design was unique." He cited as an example Karl Springer, who was designing furniture covered in shells and goatskin.
"I was one of the first people to kind of take things out of the trash. I was buying from marginal auction houses. Christie's and Sotheby's would basically dump at Tepper Galleries in New York all their modern furniture. Paul Evans, Karl Springer, Vladimir Kagan, all the people who are in my book, were remnants at that time."
That book, "Modern Americana: Studio Furniture from High Craft to High Glam," co-written with Julie Iovine, a design and architecture critic, was published by Rizzoli in 2008. Of that volume, AmericanStyle magazine said, "This richly illustrated book not only covers the facts, it places artists within a social history that gives context to their lives and creations." An expanded edition was published last year.
"I had spent 10 years reviving the late 20th century, documenting it, restoring it. By the end of 2010, I was interested to see who were the new and interesting designers, especially Americans, and what were they making in the 21st century. I decided to represent artists who had never shown anywhere. And that's a fascinating process, going out and discovering talent."
Travel is an important part of that process. "You can't run the business by sitting in a gallery in New York or the Hamptons. You really have to be out there." Mr. Merrill just organized a show in Brussels called "Collecting in Belgium," and as a result met a dozen artists there.
One trend he noted is the blurring of the line between art and design over the past 15 years. "We're supposed to be design, which is functional, but a third of what we sell is not functional. You have contemporary galleries selling design and design galleries, like ours, selling art." Mr. Merrill cited Przemek Pyszczek, a Polish-Canadian artist he met in Berlin a year ago.
A successful artist in Europe, Mr. Pyszczek creates sculptures inspired by the tubular metal playgrounds that populate the Communist-built housing blocks of the Soviet era. "When I met him he said he was interested in making functional art, so I said, 'Cool, let's make some functional art.' " The sculptor's new series of works in brightly painted tubular metal have evolved into a group of modular tables, seating, and shelving that Mr. Merrill showcased at the recent Seattle Art Fair.
Art and design fairs are an important way to establish an audience for new artists and "to show our vision of how everything sits together and looks together in a contained space," he said. "And we get 40 or 50 thousand people coming through who are focused on what we're doing." He goes to every fair to ensure that his brand is presented correctly.
As if expanding his business to include both modern and contemporary art and design wasn't enough to keep him interested, Mr. Merrill started producing upholstered seating of his own design. "There's this incredible need for cool, unique, upholstered furniture that could sit with all the other furniture we have." This fall at a design fair in London, he is debuting a new sofa with a frame constructed entirely of aluminum tubing.
Mr. Merrill has been coming to the East End since 1991. He and his wife, Lauren, first bought two small cottages by the bay in Shinnecock, and in 2010 purchased a 9,000-square-foot 1980s modern house there, with a view of the ocean. When not traveling, he is more likely to be found in Southampton than in New York City.
"We use it very much as an extension of the business, in the sense that we style rooms, we photograph, I pick the furniture, and I live with it. It's really a place to experiment with different things and see how they look and feel."
As he told Raul Barreneche of Architectural Digest magazine, "I could have rented a warehouse. Instead, I bought a warehouse with a swimming pool."