Sure, people normally traipse off to tropical paradises in the dead of winter, when the dry, hot days and brilliant beaches are most appreciated. But in Central America, nature and the travel industry offer some compelling reasons to visit the area in the off-season. Between May and November, travelers are likely to encounter an absence of crowds, a significant drop in prices, and unique experiences in its flora and fauna — hence, "the green season."
Why go there, you might ask, when we have all the yoga and surf we need right here? Don't, if packed yoga studios and "Lord of the Flies"-scale battles on ocean swells are your thing. But for those looking to maximize time in the sea and on the mat, Central America has emerged as something of the unofficial wellness center in the Western Hemisphere. The region is awash with holistic boltholes open year round, but each of these hand-picked beauties offers a unique setting, from boho-chic to full immersion into jungle life or local culture. Mostly, however, it's about sticking to the daily routine: Yoga. Surf. Repeat.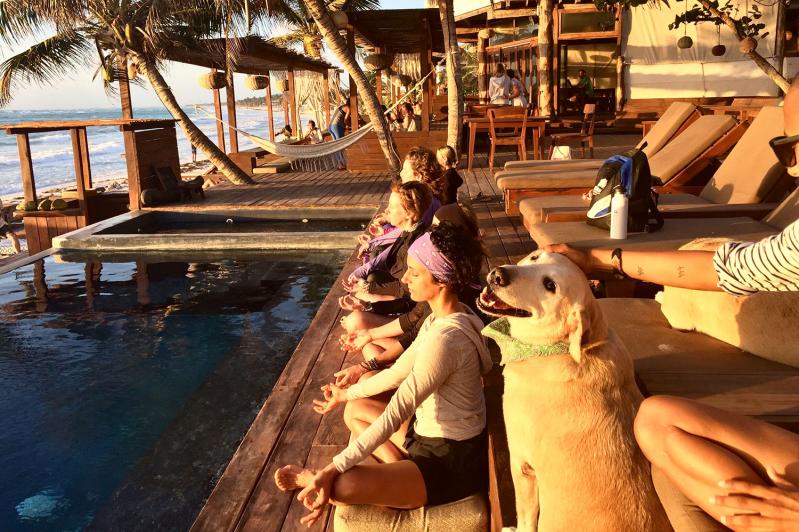 Tulum, Mexico: Amansala Eco Resort
On the southern tip of the Riviera Maya, the former hippie outpost of Tulum has become Mexico's most stylish beach destination. Claire Copersino, the founder of the North Fork Yoga Shala in Greenport, names Amansala as one of her favorite spots for her ever-popular yoga retreats. "Tulum is magical," she said. "And Amansala has the perfect blend of what you need: a beautiful setting for your practice, great massage therapists, and Mayan healers . . . you can be blissed out all day!"
In Sanskrit, Amansala translates to peaceful waters, and the long reef around the coast does prevent waves from getting large enough to surf, although it is excellent for body surfing. To hang ten, there's always Cozumel, about 45 minutes north of Tulum.
The resort also offers its famous Bikini Boot Camp, which includes fitness classes, meditation, yoga, beach time, great healthy food, as well as biking to the nearby Mayan ruins. The hotel is solar-powered, which means no air-conditioning, only cool sea breezes.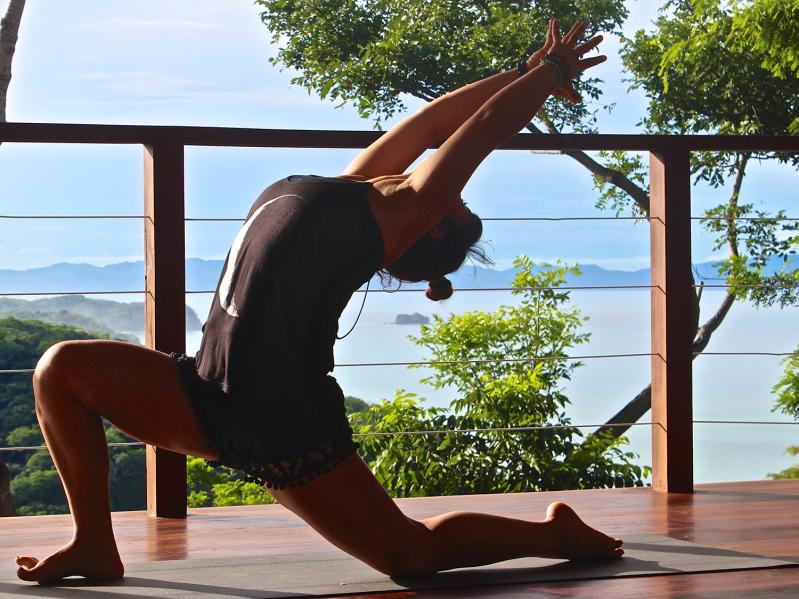 Playa Escameca, Nicaragua: Verdad
Marc Schultz and Dayna Winter of Amagansett opened Verdad, a fitness and yoga haven on the southern Pacific coast of Nicaragua, in 2016, after being lured by the country's generous people and the spot's magical views. Today, TripAdvisor ranks it as the number-one hotel in the region and one can see why. Perched on a hillside overlooking the beautiful sandy beach of Playa Escameca, Verdad was constructed with the help of local artisans and encompasses five freestanding casitas with decks overlooking the ocean, as well as two pool rooms. It is 100 percent locally staffed and the couple are well invested in the community after helping to start a nearby school.
Verdad hosts retreats of all kinds: fitness, yoga, energy healing, and recently, a women's empowerment group.
"We're happy for any group of like-minded people to take over the entire place," said Mr. Schultz. "And we're also happy to close the place down even for a group of six or seven."
Surf enthusiasts should note that Nicaragua boasts good waves all year, but for consistent waist-to-head-high swells, March through September is best. Verdad can arrange lessons or retreats through the nearby La Escuelita surf school, owned by the best long-boarder in Central America.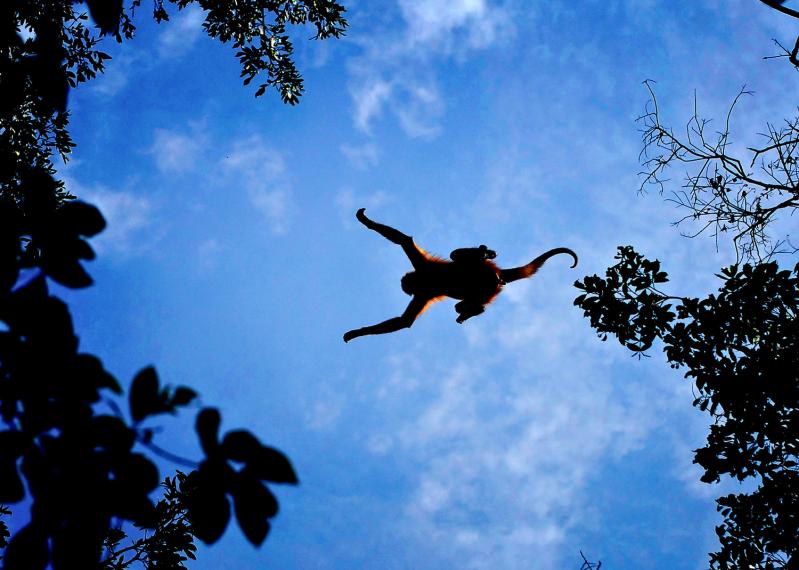 The Osa Peninsula, Costa Rica: Encanta La Vida
One of our favorite spots in Central America, the Osa's coastline is wild; its beaches feel primordial, fringed by the jungle on one side and thrashed by Pacific rollers on the other. The peninsula has been described by National Geographic as "the most biologically intense place on Earth," cramming 2.5 percent of the planet's biodiversity into just 0.001 percent of its surface area. The region's Corcovado National Park is home to 13 different ecosystems, over 800 bird species, and endangered wildlife including jaguars, tapirs, and the poison-dart frog.
Encanta La Vida, in Cabo Matapalo at the southernmost tip of Costa Rica, is a real off-grid, jungly lodge. The beach is only a three-minute walk down a trail through cacao and mango trees, where howler monkeys and scarlet macaws hang out. The resort is perfect for private yoga practices or scheduled classes, as well as self-guided retreats for up to 25 people (Ms. Copersino, of the North Fork's Yoga Shala, will take a group there next year). A two-story yoga deck made from rain forest hardwood sits under the rain forest canopy at the edge of the ocean, so your gaze meets the tropical blue waters of Pan Dulce Bay. Oh, and the food is restorative, too.
The owners of Encanta La Vida came to the area in 1988 in search of great surf, and, having found it, remain fiercely tight-lipped about its exact whereabouts so as to keep the crowds away. Suffice to say, there are perfect breaks all around, from incredible long-point waves for beginners to gentle right-point breaks for all levels, as well as more exposed breaks that boast larger swells. Surfboards of all sizes can be rented at the lodge for about $15 a day.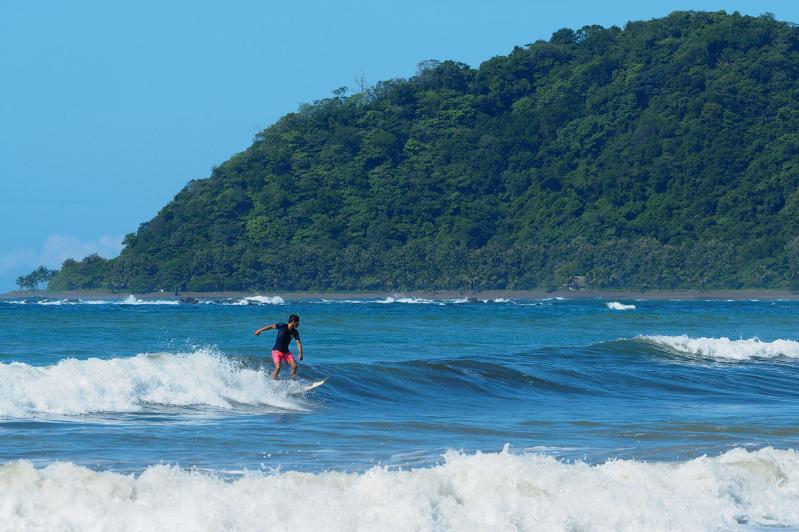 Los Santos, Panama: Sansara Surf and Yoga Resort
Located in Cambutal, a province on Panama's southernmost Azuero Peninsula, which juts into the Pacific Ocean, the Sansara Surf and Yoga Resort offers a bit of sophistication where the jungle meets the sea. Wildly beautiful, it's the perfect place to find your inner Robinson Crusoe. And your inner yogi, surfer, and adventure-seeker.
Since yoga and surfing are symbiotically linked (the positions you hold are often the same and, done properly, both disciplines require a mindful focus), the emphasis at Sansara is to help guests expand their skills in and out of the water. Summer retreats, like the resort's seven-day "Yoga, Surf, and Sea Turtles," combines surfing sessions with daily yoga, and an opportunity to be more environmentally mindful by helping mother sea turtles make their way to nest safely onshore.
An open-air yoga shala, with a thatched roof rancho facing the Pacific, is the heart of this resort, which is made up of 11 oceanfront cabanas, each with a private patio steps away from the ocean. The shala's wooden structure is all sourced locally, including the handcrafted wooden yoga blocks made by local artisans.