"G.E. Smith's Portraits," now in its fourth iteration, was conceived in 2015 and produced by Taylor Barton, a singer-songwriter and Mr. Smith's spouse and frequent collaborator, as a series of intimate evenings featuring actors, painters, and fellow musicians. 
Launched at Bay Street Theater in Sag Harbor with Carter Burwell and Rogers Waters as guest musicians, the actor Ethan Hawke, and the artists Ralph Gibson and Dan Rizzie, it resurfaced at Guild Hall two years later more tightly focused on musicians and has, since then, featured appearances by the Bacon Brothers, Richard and Teddy Thompson, and the Avett Brothers, among others.
The first of this summer's three programs will take place at Guild Hall on Friday, May 28, at 8 p.m., with Mr. Smith hosting Loudon Wainwright III and Wesley Stace, a.k.a. John Wesley Harding. Ms. Barton will produce.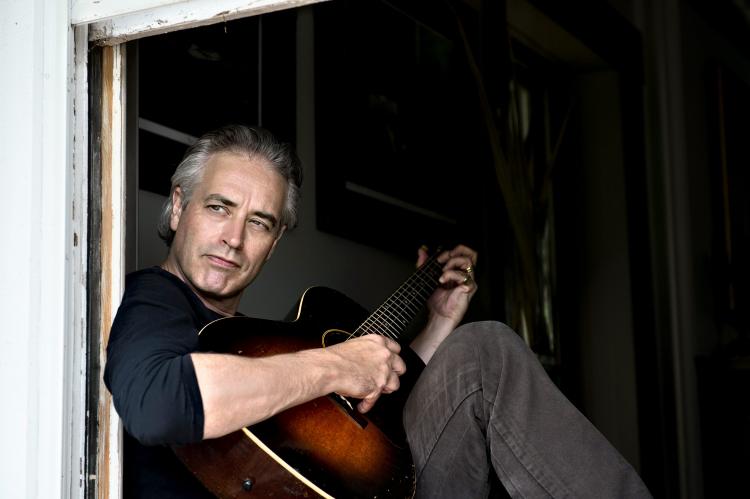 Mr. Wainwright, who won a Grammy Award in 2010 for best traditional folk album for "High Wide & Handsome: The Charlie Poole Project," dropped out of Carnegie Mellon University in 1967 and wrote his first song a year later. 
Columbia Records released his hit "Dead Skunk" in 1972, and his songs have since been recorded by Bonnie Raitt, Johnny Cash, Earl Scruggs, Kate and Anna McGarrigle, his son, Rufus Wainwright, and Mose Allison, among others.
Mr. Wainwright's 28 albums were capped in 2018 by "Years in the Making," a two-CD musical autobiography consisting of 45 years of album cuts, live recordings, radio appearances, home demos, and including audio snapshots from his early folk efforts. 
In 2013 Mr. Wainwright created a one-man theatrical show, "Surviving Twin," which combines his songs with the writings of his late father, Loudon Wainwright Jr., a columnist and editor for Life magazine. He published his memoir, "Liner Notes," four years later. 
Like Mr. Wainwright, Mr. Stace, born in England, is a multitalented folk-rock singer-songwriter, having released 17 albums under the name John Wesley Harding and four novels under his given name. In 1987, when he was starting out in the music business as a protest singer, he borrowed his stage name from Bob Dylan's album "John Wesley Harding."
In 2009 he launched "Wesley Stace's Cabinet of Wonders," which brought to the City Winery in New York such performers as Lou Reed, Rosanne Cash, Iggy Pop, John Prine, and Bruce Springsteen. The show can be heard in six episodes on NPR's website.
No fictional dabbler, his first novel, "Misfortune," was nominated for the Guardian First Book Award, the Commonwealth Writers' Prize, and the James Tiptree Jr. Award, and his "Charles Jessold, Considered as a Murderer" was described by The Financial Times as an "inventive black comedy unfolding with Nabokovian precision." He teaches fiction at Swarthmore College in Pennsylvania.
The guitarist G.E. Smith was music director of "Saturday Night Live" for 10 years and has shared the stage with Bob Dylan and Hall and Oates, among many others. In addition to her body of work as a singer-songwriter, Ms. Barton has produced more than 50 events, including SummerStage in Central Park.
Tickets are $55 to $150, $50 to $145 for members. As part of its Experiential series of special events, The East Hampton Star is offering a private, three-course dinner at the Maidstone restaurant before the performance. The cost is $125 for dinner and a concert ticket, $220 for dinner and preferred seating at the show. Dinner-concert tickets can be purchased at easthamptonstar.com/events.
 The July 25 program in the series, which will feature Dawes, the folk-rock band from California, is sold out. The singer-songwriters Tommy Emmanuel and Amy Helm will be Mr. Smith's guests on Aug. 13.