The word "very" just seems to go with Ralph Lauren. The way his citrus-hued puffa jackets just seem to go with all that green-and-blue tartan that is his trademark.
"Very Ralph" is, of course, the title of a documentary about the fashion icon, directed and produced by Susan Lacy, an Emmy Award-winning documentarian and Sag Harbor resident. The word even pops up often when she speaks of him.
"He's a very, very, very nice person. Very considerate of me. Very considerate of my team," she said during a recent phone conversation.
Her 108-minute film, an authorized HBO documentary that will air on Tuesday, begins with an explanation of the title, coined in a 1992 New York Times article: "It is perhaps the ultimate accolade — not merely to have your name known, but to have it become an adjective. Memories feel Proustian, music sounds Mozartean — and clothing, linens, furniture and even whole rooms can be very Ralph Lauren."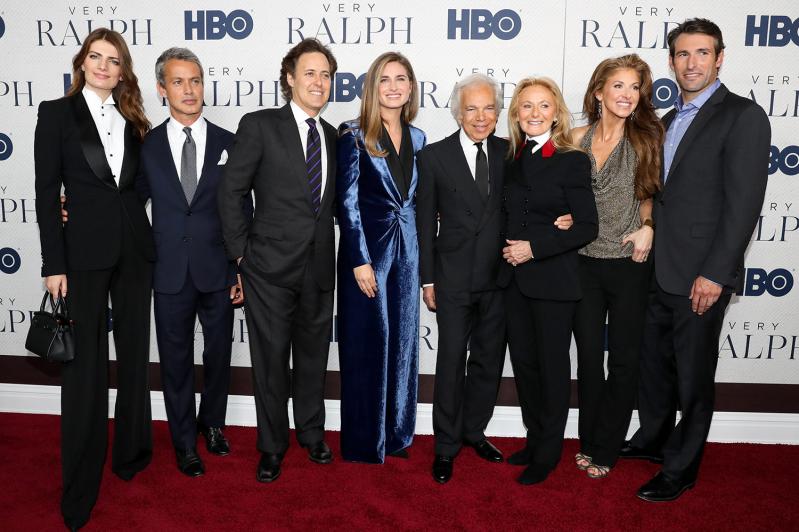 Indeed, that a distillation of peak East Coast WASP society style into blazers, polo shirts, perfumes, throw pillows, and napkins was engineered by the man formerly known as Ralph Lifshitz, a son of Jewish immigrants from Belarus who grew up in the Bronx with no fashion training whatsoever, is the very epitome of the American dream.
"Very Ralph," the documentary, pays homage to the man who built a multibillion-dollar fashion empire by saying, "I don't design clothes, I design dreams."
Using archival footage and interviews with Mr. Lauren (filmed in several of his homes wearing trademark outfits like cricket whites, a suede fringe jacket, and denim), together with commentary from his longtime company executives, family, journalists, and fashion industry heavyweights, we learn about the designer's success at forging the collective imagination.
It's a well-documented and ballyhooed story, particularly during the last couple of years when he celebrated his half-century career with a show-stopping gala in Central Park and even received an honorary knighthood for services to fashion, becoming the first American designer to be awarded with the U.K.'s highest honor.
With every press report came the story of his humble beginnings, stemming from a kind of obsession over Britishness he'd seen on TV and in the movies. He launched a tie company in 1967 and named it Polo, a game he had never played, but he liked its upscale image. From there, the horse-and-rider logo found its way into millions of wardrobes worldwide, and the brand grew into a fashion empire, powered by selling a fantasy of the perfect lifestyle.
Whatever your aspiration — lawn picnics with monogrammed linen, a tweedy Lord of the Manor in England, on safari in Africa in freshly pressed cottons, or a fondness for dressing like a cowpoke — the Ralph Lauren collection promised the clothes to dress your ambition.
So what story is left to tell?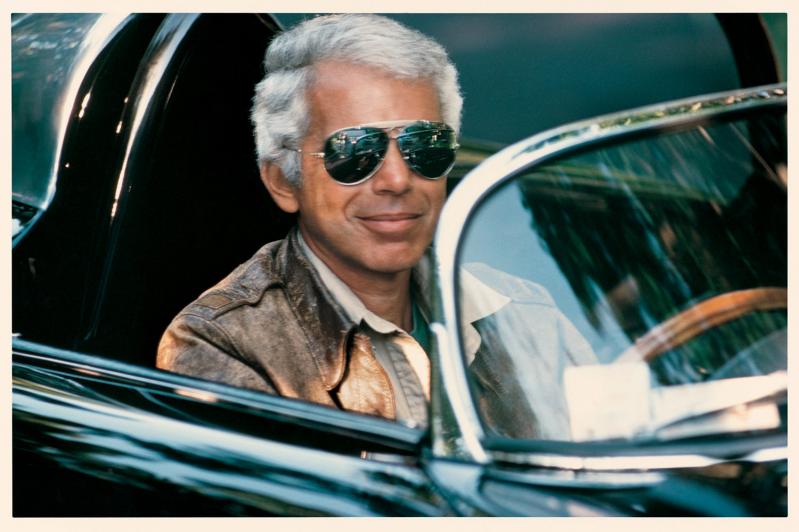 "Not everybody knows everything about everyone," Ms. Lacy said with a laugh. "I can't tell you how many people don't know that he started off making ties. But you do, as a filmmaker, need to bring a point of view. What I try to do is to connect the dots between the life, the time, and the work."
One such dot turns out to be one of the most enjoyable segments of the film. In the harsh Brooklyn of the late 1980s, a gang named the Lo-Lifes formed. Its founder, a rapper who goes by the name Thirstin Howl the 3rd, explains in an interview the gang's obsession with Ralph Lauren clothes and the origins of the Lo-Life name.
"Not too many people said 'Polo,' " he says. "It was always, 'Lo.' "
Like so many others in America, these inner-city kids also aspired to dress in Ralph Lauren but couldn't afford the label. "We were poor," the rapper says. So, they went "boosting." Footage from the era shows young black men darting out of stores with armfuls of clothing, and then some of the early rap artists performing in layers of vibrantly colored clothing with enormous Polo insignias and letters emblazoned across sweaters, hats, and jackets. Ralph Lauren became the most shoplifted brand in America.
"When we came back to our neighborhoods with these clothes, we looked liked somebody. It was a way of saying that you were successful," Mr. Howl the 3rd says.
Incongruous as it may seem, Ralph Lauren began to be championed in hip-hop culture. On camera, Kanye West says that when he needed something to set himself apart, he chose a Polo shirt. "It said I could travel from the South Side of Chicago to the beaches of Montauk."
Ms. Lacy, the creator of the "American Masters" series for public television, has amassed a canon of vérité classics by chronicling the lives of Steven Spielberg, Jane Fonda, David Geffen, Billie Jean King, and many others.
"People who have created a body of work that matters to the American cultural landscape," she explained. Yet she had never covered a fashion designer. "I always felt if I were to do a fashion person, it would be Ralph Lauren because he's the most American of designers."
It was Richard Plepler, the former chairman and chief executive officer of HBO, who approached her with the idea, which took about two and a half years to complete. Ms. Lacy employs a lot of footage of Mr. Lauren in his workplace, offering a wonderful inside look at the man who, at 80, still serves as executive chairman and chief creative of Ralph Lauren and, despite all his achievements, shows no signs of slowing down.
This was a motivating factor for the director to make the film. "It's very inspiring!" she said of the designer's drive and continued hands-on involvement in his firm. "I've seen it and I want other people to see it."
As the camera peers inside the lives of America's first family of fashion, we see a close-knit group living the Ralph Lauren lifestyle for real. Mr. Lauren married Ricky Ann Low-Beer, a teacher and part-time receptionist, in 1964, and they still appear happier than ever. They have three children: Andrew, David, and Dylan.
David, the only one of the children to work in the family business, is married to Lauren Bush, a niece of former President George W. Bush and a granddaughter of former President George H.W. Bush. Andrew is a film producer, while Dylan is the owner of the confectionery store Dylan's Candy Bar.
There's some lovely home footage of Mr. Lauren playing basketball with his kids, dancing with his wife, driving one of his many vintage sports cars, and lots of stills showing how the family grew over the years.
"I really believe they are the happiest family I've ever seen," said Ms. Lacy, who spent many hours with the Lauren clan at their homes in Montauk, New York City, and Aspen, Colo. "You don't spend that much time together as a family if there isn't something there."
Nonetheless, there are some obvious omissions in this epically fantastical narrative. Such as the well-chronicled affair the designer was said to have had with one of his models in the 1980s. Or his 1987 brain surgery to remove a benign tumor. Or even the closure of his Fifth Avenue store because of declining sales.
Real life is messy, and without these details "Very Ralph" feels like an extension of the very fantasy the brand sells. Rather fittingly, it's all very Ralph: the handsome and dashing billionaire beckoning viewers to follow him into his fairy tale world.