Take a hike
If you're up for something more rigorous than a stroll, you have quite a few options. The East Hampton Trails Preservation Society, Southampton Trails Preservation Society, Friends of the Long Pond Greenbelt, and South Fork Natural History Museum, for instance, offer guided hikes and other events. There are also trails through East Hampton's Northwest Woods and Montauk's Hither Hills State Park and for a real adventure, the Mashomack Preserve, a ferry ride away on Shelter Island.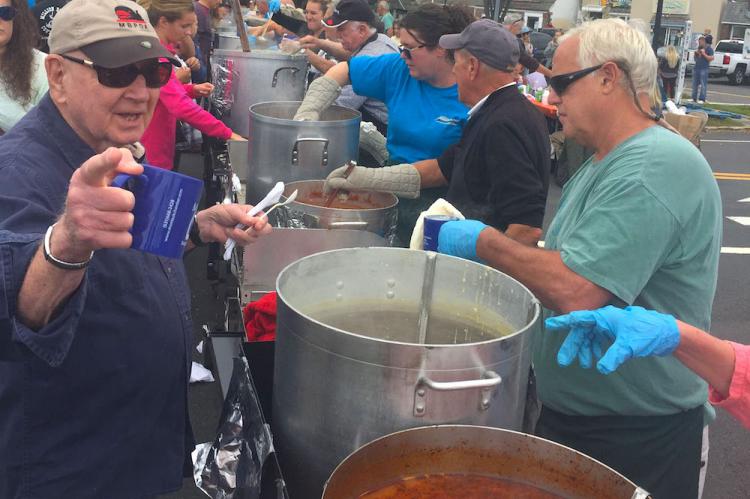 Find Another Festival
The film festival happens to coincide with quite a few other Columbus Day weekend traditions. For example, the Montauk Chamber of Commerce has its annual fall festival from 11 a.m. to 5 p.m. on Saturday and Sunday, and the Amagansett Life-Saving and Coast Guard Station has Maritime Heritage Day from 10 a.m. to 4 p.m. along with the East Hampton Town Marine Museum and East End Classic Boat Society. The Stroll to the Sea, a community dog-walking event sponsored by the Animal Rescue Fund of the Hamptons, begins at Mulford Farm on Saturday at 9 a.m. Also in Amagansett, the Tyler Valcich Memorial Car Show is Sunday from 11 a.m. to 4 p.m. on the Amagansett Fire Department grounds. 
Dinner With Your Movie
A fairly obvious choice, dinner at a great restaurant goes well with a great film. And much like the film festival itself, there are lots of options to choose from. Places like the 1770 House, Cittanuova, Nick and Toni's, and Rowdy Hall in East Hampton, and the American Hotel in Sag Harbor, all popular and well regarded, offer a little bit of everything. For something a little different there's Townline BBQ in Sagaponack, Coche Comedor, a Mexican restaurant in Amagansett, Sen, a Japanese restaurant in Sag Harbor, and Amagansett Chutney, an Indian takeout spot in Amagansett. Head to Montauk for some excellent seafood options. The South Fork is blessed with a vibrant restaurant scene and too many great options to list here -- we even had to leave out some of our favorites -- but track down a copy The East Hampton Star's A la Carte dining guide for an comprehensive list (and descriptions) of just about every eatery from Montauk to Southampton and beyond. 
Chill at the Clubhouse
Off the beaten path in Wainscott across from the East Hampton Airport, the Clubhouse (174 Daniels Hole Road) offers bowling, billiards, darts, cornhole, an arcade, and a full restaurant and bar with big-screen TVs. The mini-golf and outdoor bar are excellent, too, but the Clubhouse is a fun way to pass a few rainy-day hours.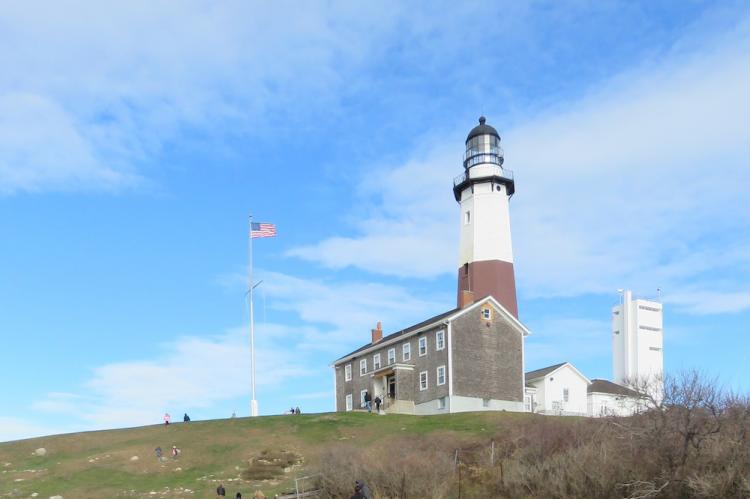 Peruse a Museum or Gallery
The East End is home to scores of noted artists as well as galleries and museums in which to see the fruits of their labor. Guild Hall, the Parrish Art Museum, the Southampton Cultural Center, and the Southampton Arts Center are some regional favorites. There are also organizations that maintain fascinating collections to preserve local history. The East Hampton Historical Society, Sag Harbor Historical Society, Southampton Historical Society, Eastville Community Historical Society, and the East Hampton Historical Farm Museum are a few that come to mind. The tiny Lieber Museum in Springs is a jewel, and the Montauk Lighthouse Museum, which has special programming this weekend, is not to be missed.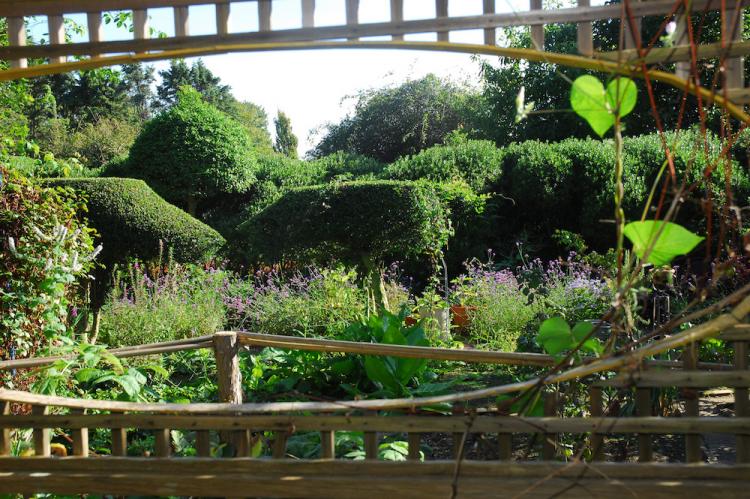 Tour Treasured Landscape
On a beautiful day there are few pleasures nicer than a stroll through a garden. The LongHouse Reserve in East Hampton, the Madoo Conservancy in Sagaponack, and Bridge Gardens in Bridgehampton are three lovely public gardens. Check their websites for hours, as they may be limited this time of year. 
Check Out a Local Library
One way to get to know a community is by visiting its library, and there are many worth visiting on the South Fork. The East Hampton Library, Southampton's Rogers Memorial Library, and Sag Harbor's John Jermain Memorial Library stand out in particular for their spectacular architecture and collections of local history material. Stop in to East Hampton's children's wing, where the library sits behind a boat-shaped desk; it's pretty spectacular. The Montauk Library has an ocean view from its second story, and the Amagansett Library and Hampton Library in Bridgehampton have welcoming and quiet places to take a break with a newspaper or magazine (or tap into Wi-Fi). Patrons of most Suffolk County libraries can borrow materials through the collective inter-library loan system.
Shop Local
The South Fork boasts some unique mom-and-pop shops in each of its downtowns. Sag Harbor is a particularly fun place for shopping local, with an old-fashioned five-and-dime (the Sag Harbor Variety Store, 114 Main Street), family-owned toy and gift store (Wharf Shop, 69A Main Street), numerous boutiques, and three indie bookstores (Canio's Books, 290 Main Street; Berry and Co., 51 Division Street, and Sag Harbor Books, 7 Main Street) all in a walkable village. East Hampton and Southampton villages are hotspots for high-end shopping, Montauk is great for some beachy duds, and Amagansett has an eclectic mix of boutiques and a thriving record story (Innersleeve Records, 199 Main Street) that often hosts free in-store performances.
Whale, Ho!
The summer of 2019 may as well have been the summer of the whale on the South Fork. From Montauk to Southampton, whale sightings by beachgoers have been frequent --quite a sight to see, and worth a trip to the ocean beaches to try and spot some yourself.
Catch a sunset at Lazy Point
Locals cherish Lazy Point in Amagansett for fishing and recreation, but it also is one of the best places on the South Fork to catch an sunset. Parking is kind of hard to come by, and technically requires a town permit, but if you can find the time to drive through the area at sunset, you'll be richly rewarded.