On Thursday's wet and windy fall evening, the Hamptons International Film Festival raised the curtain on its 27th edition. "Just Mercy," the opening night film, was screened at Guild Hall and the East Hampton Cinema with a party following at Wolffer Estate Vineyard in Sagaponack.
"Just Mercy," directed by Destin Daniel Cretton and based on a true story, stars Michael B. Jordan as Bryan Stevenson, a young Harvard-educated attorney working for a death-penalty defense organization in that state, and Jamie Foxx as Walter McMillian, an African-American man arrested in 1987 for the murder of an 18-year-old white girl in Monroeville, Ala.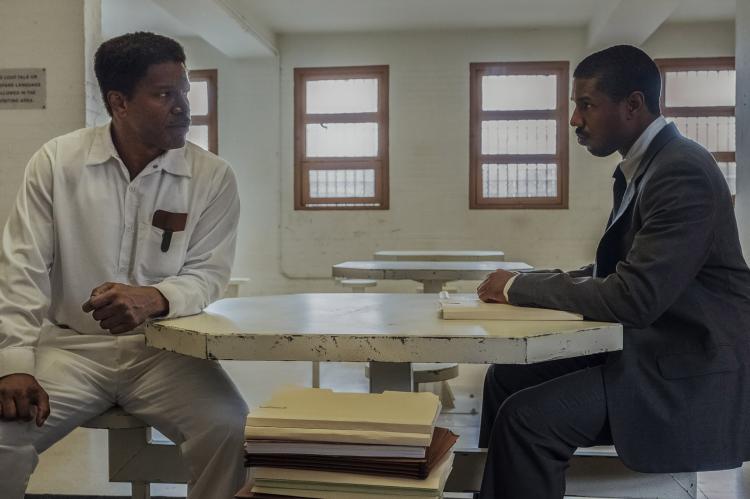 McMillian was remanded immediately, before trial, to that state's death row, and was convicted in a day-and-a-half trial. Mr. Stevenson took on the case after the judge overruled the jury's verdict of life imprisonment and sentenced McMillian to death.
The film follows Mr. Stevenson's five-year struggle to have that verdict overturned, a mission challenged by a resistant legal system and indifferent if not hostile law enforcement that ignored the many African-American citizens who placed McMillian miles away from the crime at the time it was committed.
In addition to Mr. Jordan and Mr. Foxx, the film features Brie Larson as a local paralegal, Tim Blake Nelson as a convict who gave false testimony in the case, and Rob Morgan and O'Shea Jackson as fellow death-row inmates.
Before the screening at East Hampton Cinema, David Nugent, the festival's artistic director, recalled that several years ago Mr. Cretton participated in the festival's Screenwriters Lab. He went on to produce the script he workshopped at the Maidstone Hotel, "Short Term 12," launching his career along with those of Lakeith Stanfield, Kaitlyn Dever, Brie Larson, and Rami Malek. The latter two have gone on to win best actor and best actress Oscars.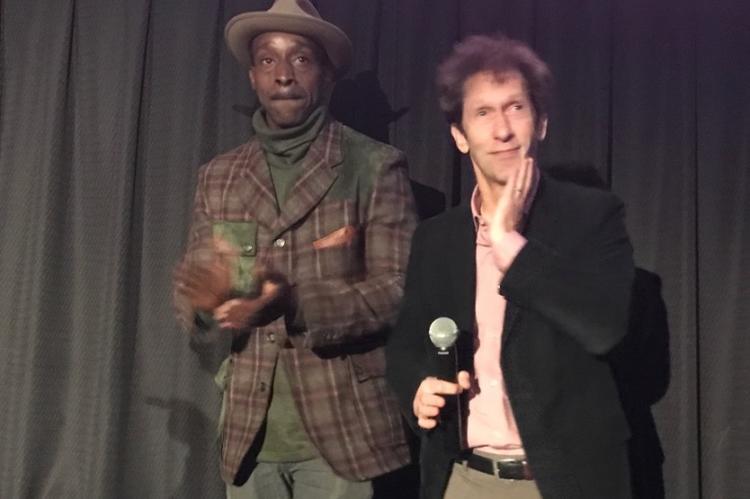 After Mr. Nugent's introduction, Mr. Nelson turned to Mr. Morgan and said, "I directed a film called 'Anesthesia,' and he was in it. Rob is a fantastic actor and a true friend. Rob, how did you get involved in 'Just Mercy?' "
"I did 'Anesthesia,' " Mr. Morgan deadpanned. "Just so you all know, I actually paid Tim to come up here and say this, because I realize a lot you all don't know who I am yet." Turning serious, he added, "Hopefully you'll see how necessary it is for all of us to really take in the story of Bryan Stevenson and how he basically sacrificed his life and livelihood to exonerate wrongfully convicted men on death row."
"Just Mercy" will be screened again on Friday at 11:30 a.m. at Bay Street Theater in Sag Harbor.