Health is wealth. And vice versa, too, at the newly-renovated Gurney's Saltwater Spa. I visited the 30,000-square-foot facility to have a look around, though I didn't try any of the treatments, so you'll have to decide for yourself whether wellness as an investment is a worthy concept.
As of right now, the spa is in its "soft opening" phase, so treatments are available only to those staying at the hotel, or who buy a spa membership. Rates for off season, Labor Day to Memorial Day, are $12,000 and year round is $17,500.
Okay, that's the stressful part done. Now, relax.
What was once a scruffy, old-world -- yet, beloved -- spa experience, complete with grumpy staffers, has been transformed into a sybarite's paradise. The vibe is bougie-meets-Zen for those in search of serious, unbridled luxury.
The centerpiece, of course, is Gurney's enormous seawater pool, the only one in North America that's ocean-fed. Anyone (probably everyone on the East End) who has dipped in it at some point, will still recognize the room with its wall of windows overlooking the ocean. Gone are plastic lounge chairs (thankfully), replaced by plush, cushioned loungers.
There's a dedicated bathhouse now with an assortment of plunge pools so that your bathing journey involves bobbing in and out of water temperatures that range from nippy to steamy. Where once this area that contained the Roman baths, steam rooms, and sauna was windowless and grotto-like, the new space has been cleverly designed (Alonso Designs is the team behind the renovation and also responsible for Aire Ancient Baths in Manhattan) to allow enjoyment of ocean views as well.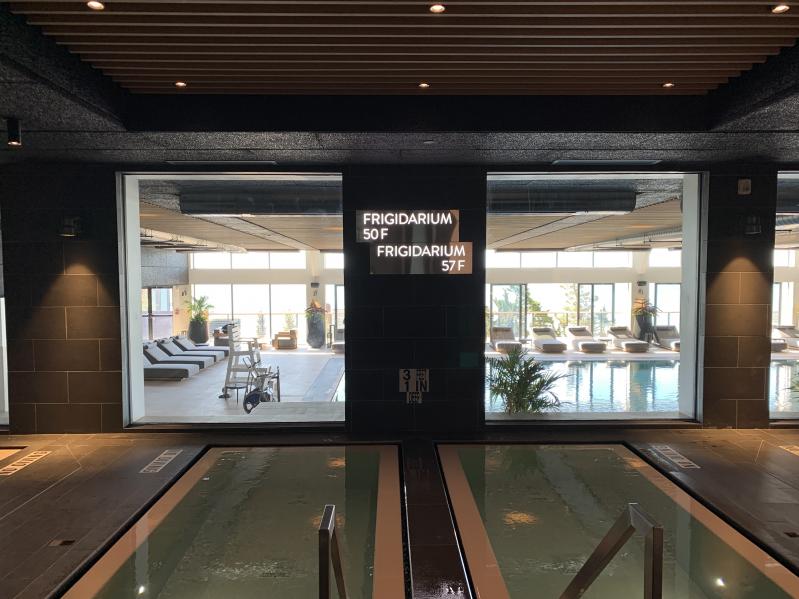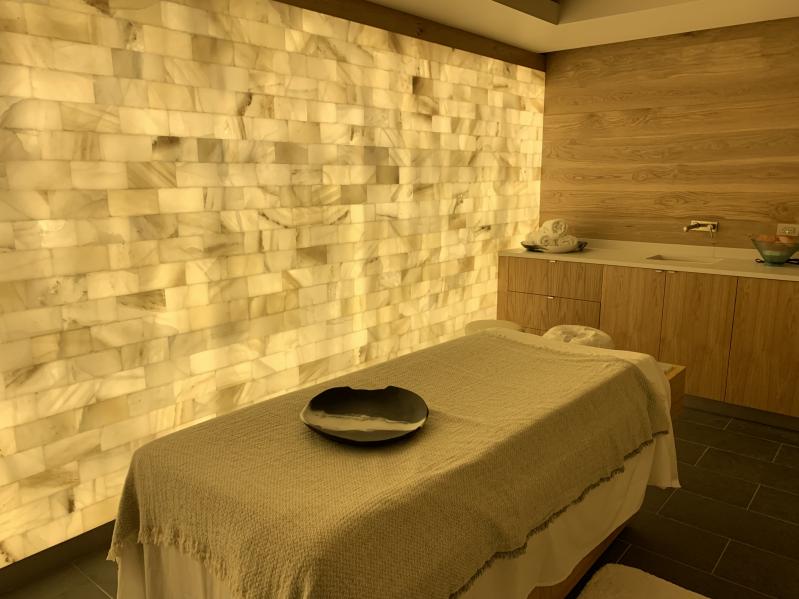 One of the most inviting-looking, and sounding, treatments is the salt stone therapy massage, which takes place in a room with a heated Himalayan salt wall and salt table. While a massage therapist gently pummels away tension with heated Himalayan salt stones, you can inhale the therapeutic salt air being sweated out of the wall and bed.
Everything to ensure succumbing to hours spent supine is here. Couples rooms, indoor-outdoor treatment areas, steam rooms, marine-based therapies, a dedicated skin care wing using Dr. Dennis Gross products. Plus, there's a newly-renovated fitness center and a wellness food menu is on the way.
Yes, membership has its privileges. In addition to all the above (members get a 15 percent discount on treatments), there's unlimited access to the spa facilities, private laundry service, and a V.I.P. concierge service to bypass the stressful job of booking treatments and making dinner reservations yourself.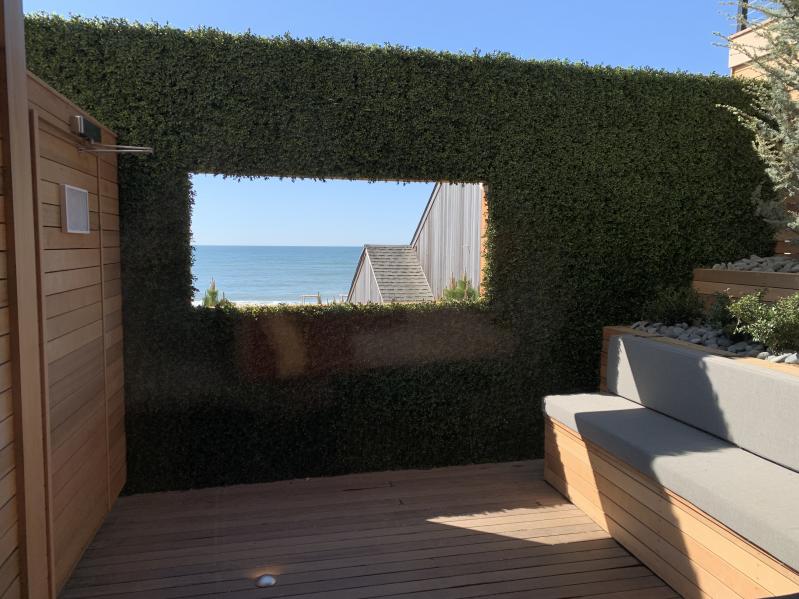 Ms. Tyler, the spa's director of memberships, said, "I'm bracing myself," about a foreseeable influx of members once word gets out. But there will be a cap, she cautioned. "We don't want to take everybody and not be able to give people that V.I.P. and priority service. Everybody knows who you are here, your'e family, you're a V.I.P, and we'll make sure your experience is always a good one."
I guess there are a lot of people out there who believe that if there has ever been an okay time to invest in yourself, it's now.