Patchita Tennant stood silent until the foreman of the jury finished reading the verdict: not guilty on attempted murder and first-degree assault charges in the shooting of her longtime boyfriend, Andrew Mitchell. 
After the verdict was announced and the jury polled, Ms. Tennant sank into her seat, leaned into her attorney Austin Manghan, and wept. "Thank you, thank you," she told Mr. Manghan over and over. Then she turned to Matthew Tuohy, who had conducted the trial for the defense, and repeated it, still weeping.
After the jury was dismissed, Ms. Tennant joined her family and friends, a group of about 10, in the courtroom. They embraced and cried.
Even Mr. Tuohy was emotional afterward. Sitting on a bench outside the courtroom, he covered his face for a few moments.
"I really like Patchita," he said. "I really believe she was innocent. It would have really crushed me if she'd walked out in handcuffs. It weighs on you. It was emotional for me because I care about her."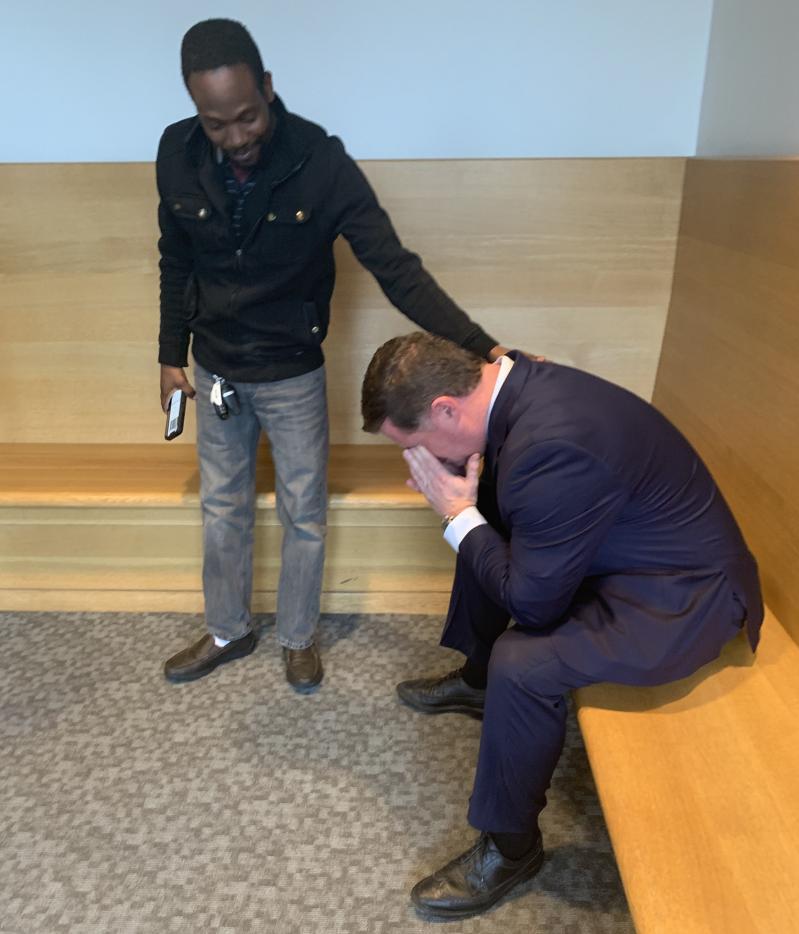 Prosecutors from the Suffolk County District Attorney's office had argued that the longtime East Hampton CVS manager planned to kill the father of her 3-year-old daughter in their Flanders home on Sept. 5, 2019. Her defense team, arguing self-defense, claimed that he had threatened her with his revolver while the two argued. The jury agreed after five and a half hours of deliberations. 
For Ms. Tennant, who has been out on bail since September, prison was a very real possibility. She would have been taken into immediate custody if found guilty, facing a sentence of up to the 25 years. 
"I haven't slept in six months," she said outside the courtroom. She said it was especially true last night, and that she had been unable to eat all day.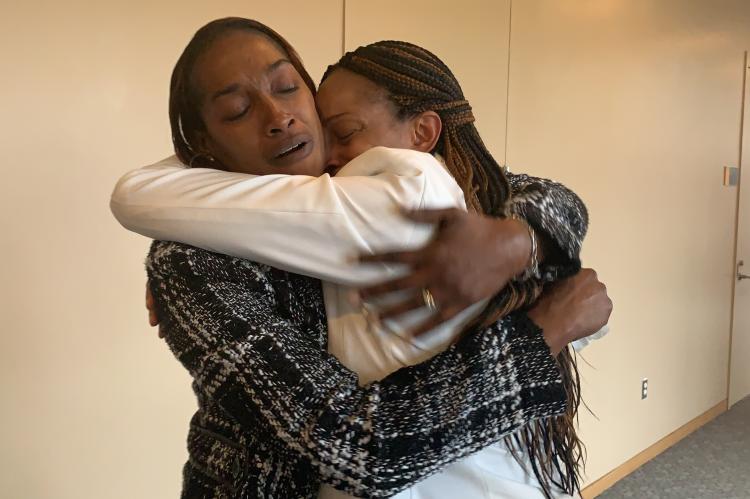 "This trial took a significant turn in the right direction when Matt Tuohy cross-examined Mr. Mitchell," Mr. Manghan said. Mr. Tuohy attacked Mr. Mitchell's credibility throughout the trial. Ultimately, he told the jury, it was a case of he said-she said, and his argument prevailed.
"He had lied so many times, he even lied to the jury," Mr. Tuohy said. "There were so many reasonable doubts." 
"When they came back quick, I knew she would be acquitted," he added. The jury began deliberations at 11 a.m. on Thursday and returned the verdict shortly after 4.
Ms. Tennant is now free to fight for custody of her daughter, Vanessa. Mr. Mitchell holds an order of protection against her, which remains in place in Family Court.  She last saw the child on Saturday, in the midst of the two-and-a-half-week trial. She is allowed supervised visitation four hours a week. 
She said she plans to return to the CVS in East Hampton, where she is on personal leave, in the next few weeks, after speaking with her district manager.