"Restaurants are such an important part of what makes society hum," said Katherine McMahon, who has been the director of programming at the Elaine de Kooning House in East Hampton since 2018. She should know, having worked for many years in restaurants, among them the River Cafe in Brooklyn and the Grill and the Pool in Manhattan's Seagram Building.
"The first thing that came to mind when Covid-19 happened is that a lot of my friends were working in restaurants, and it's very apocalyptic and dystopian, the idea that this buzzing industry that seemed so strong just collapsed." Ms. McMahon is also an artist, which gave rise to two ideas to help raise money for food industry workers.
Before the pandemic hit, she had begun "The Roast Beef Is the Story," a series of paintings inspired by diners. Starting on Thursday and continuing for a month or two, paintings from the series will be installed in the Silver Lining Diner in Water Mill, where they will be visible through the windows.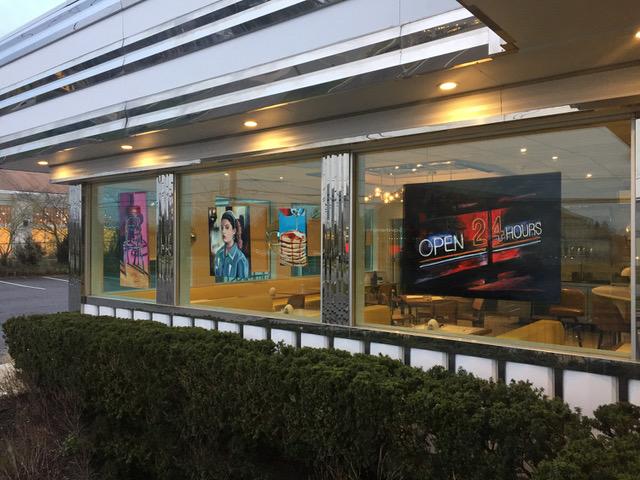 "I wanted to present the work in a way that would help activate a space that is now empty and suffering," she said. Half the proceeds from any sales will benefit the diner.
One of Ms. McMahon's friends from her restaurant days, Seamus Branch, helped launch the Service Workers Coalition, a grassroots organization to help Brooklyn restaurant workers displaced by the crisis. Using her Instagram page as her platform, she has offered to paint a small portrait on canvas paper for anybody who makes a donation of any amount to the organization. 
Those interested can message her on Instagram that they have donated and would like a portrait. "I'll scroll through their Instagram and collect a few examples, or they can send me some examples if they like. I'm trying to make them really colorful and capture whoever I'm painting." The finished paintings will be sent to the subjects via snail mail; she can deliver to those who live locally. 
Donations can be made on the Venmo app; the provider to search for is bkservicecoalition.