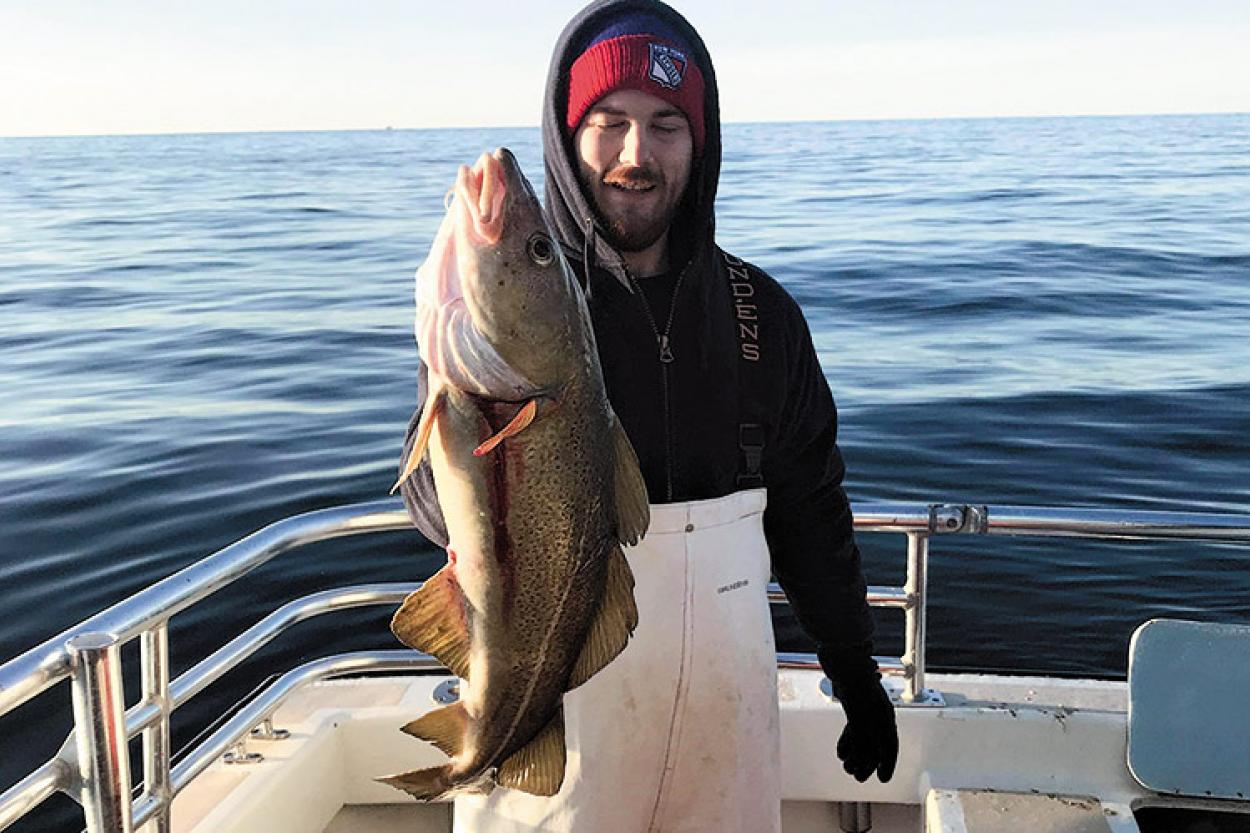 The timing was perfect. Last Thursday's full moon, backed by a strong wind, finally brought in a great low tide. It had been at least nine months since I'd witnessed one of such magnitude. Its significance also prompted me to head over to one of my favorite sand flats to dig up some steamer clams. 
Old-timers around here referred to it as a blowout tide, a colloquial term for when water is blown away from shore, usually in combination with a blustery wind from the northwest during the colder months. I call it perfect clamming conditions, a nice pre-Christmas gift for sure.
Despite an abundance of sunshine that afternoon, the temperature never broke above the freezing mark. The few inches of snow that fell two days prior had not yet had a chance to melt. It felt more like a midwinter day.
With low tide scheduled a bit before 5 p.m., the elongated late day shadows brought a feeling of déjà vu as I remembered similar pre-Christmas clamming expeditions I'd done over the years in the same location As cold as it was, I had a warm inner feeling as I walked to the flats, watching a group of scoters swim and dive in unison not far from where I planned to dig.
Poking around the soft muddy sand with my shovel, my metal clam basket nearby, I was happy to see a good number of air holes indicating where the soft-shelled mollusks were resting in silence about six inches below. I was careful to dig far enough away from the holes to ensure their fragile shells would not break and I quickly had a haul nice, enough for several dinners. I washed the steamers of their mud in the crystal-clear water.
The clams thrive in the cold waters of winter and their flesh, when cooked, yields a plump and sweet meat that makes it one of our finest local seafood treats. Their popularity has also propelled the price of these wonders to up to $12 a pound in many markets, when they are even available, making steamers almost as expensive as lobster.
After about 45 minutes of digging, there was still a bit of room in my basket. however. Walking about 100 yards to the left to some exposed rocks took me to several clusters of wild oysters lying in wait amongst the rubble and clumps of rock weed. A nice and equally delicious surprise.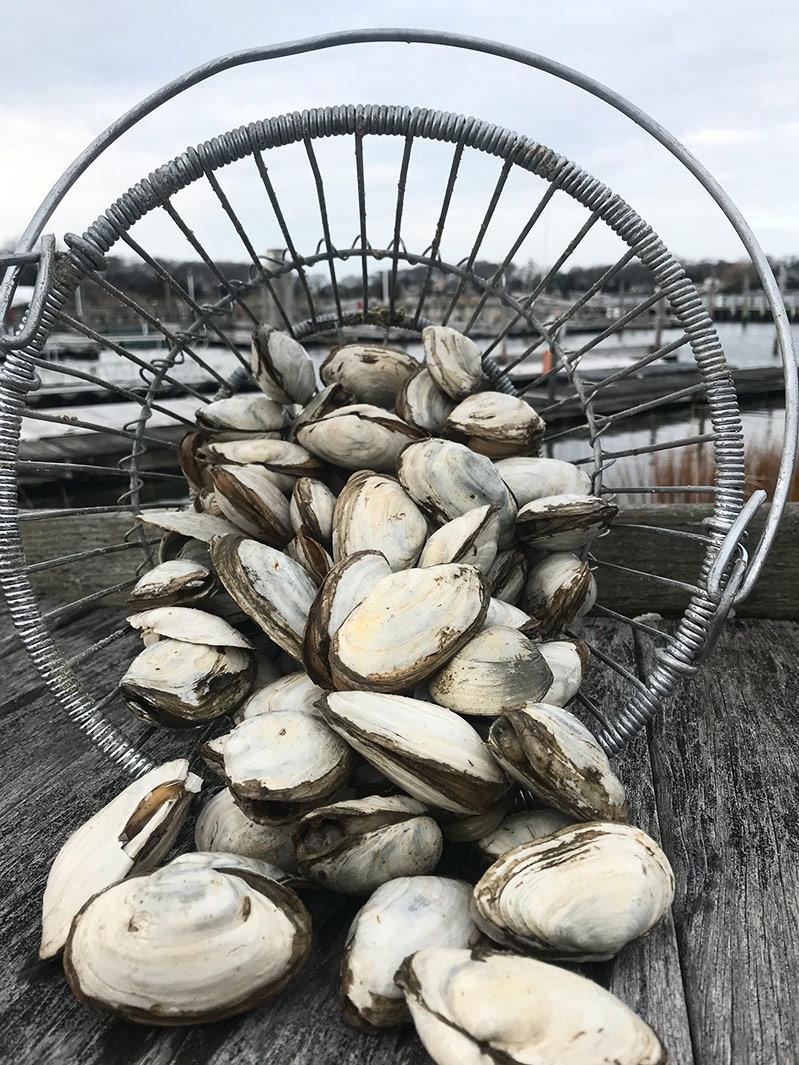 By now, it was getting dark. The trek back home along the seaweed-laden rocks was a bit treacherous. Still, the late afternoon outing was one of the most pleasurable outdoor activities I'd done all year. Indeed, life is good in its simplest form.
As per fishing news, reports have been rather scarce due to incessant winds. Last weekend, in particular, was a complete blowout for even the largest of boats with plans to fish. But the gale-force westerly winds of Sunday did not dissuade a number of anglers from testing their skills from the beach one last time in Harvey Bennett's end-of-season fish contest.
"We had a nice turnout of people on Sunday giving it one last shot," said the owner of the Tackle Shop in Amagansett. "It was windy for sure, but there were still a decent number of striped bass taken from the beaches." Rick Spero, a local sharpie, landed the largest fish of the day: a 20-inch striped bass taken and released off Shagwong Point.
Winners of Bennett's raffle included John Alexander of Amagansett and Lew Connelly of East Hampton, who are now proud owners of new Shakespeare surf reels. Allen Bennett of Amagansett walked away with the grand prize of a surf reel and matching rod.
"The contest and raffle is a nice way to end the season," added Bennett, who will remain open for last minute shoppers for the upcoming holidays.
"No fish reports at all," Ken Morse said from behind his perch at Tight Lines Tackle on Bay Street in Sag Harbor. "Everyone has packed it in for the season." Morse will keep his establishment open through Sunday for those still on the hunt for that special gift.
---
We welcome your fishing tips,
observations, and photographs at