East Hampton High School's class of 2023 graduated on Friday, and in speeches and reflections during the ceremony, it was apparent that the 226 graduates are ready to take on challenges both physical and mental as they go out into the world.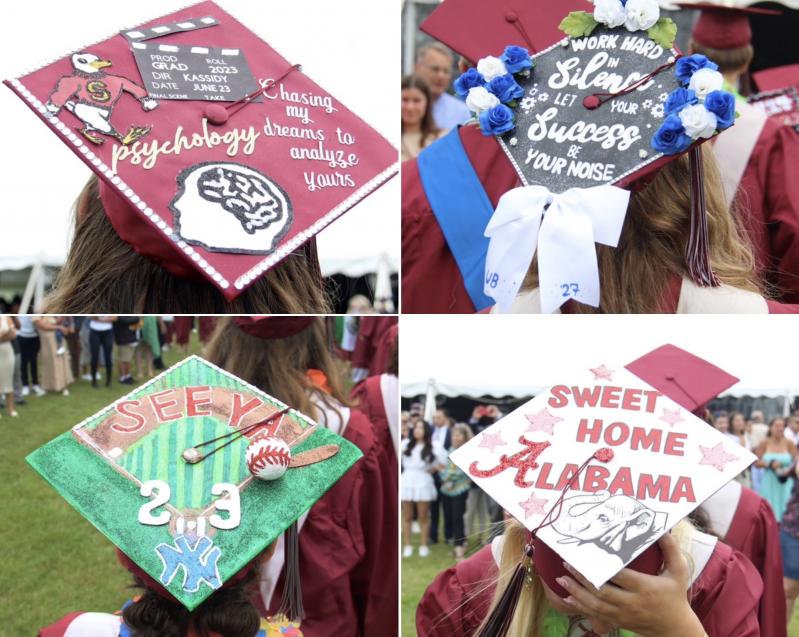 Gloomy fog surrounded the large white tent as the orchestra began playing and the seniors proceeded onto bleachers in maroon caps and gowns. Many of them had decorated their caps with symbols of the colleges they are planning to attend. Others were wearing flower leis, and some had the flags of their home countries wrapped around their shoulders. The top 10 percent wore golden ropes that symbolized academic achievement.
The seniors arrived at East Hampton High School from different middle schools, different states, and countries. Many of them have parents who are immigrants or are immigrants themselves. As Gabrielle Miller, the student association president, put it in her remarks, the school is a "beautiful melting pot of wonderful humans."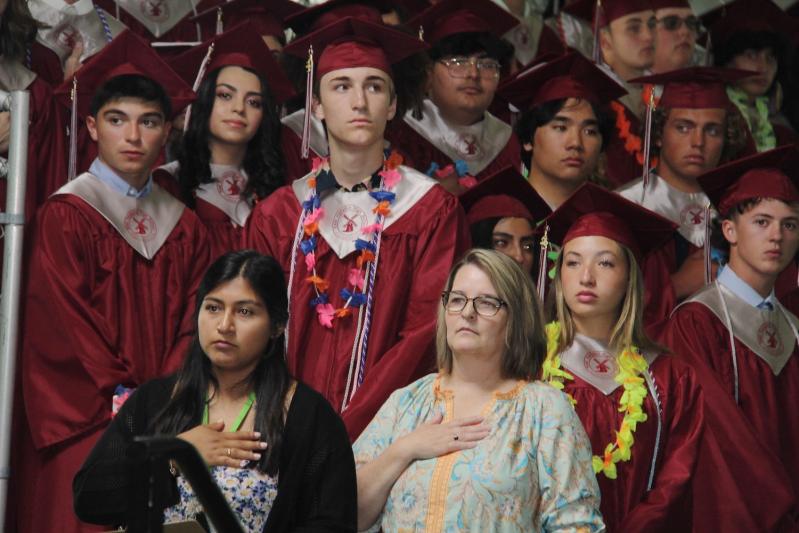 The large Hispanic and Latinx population at the East Hampton High School was represented by the valedictorian, Nicole Velez, who delivered the first half of her valedictory address in English and the second half in Spanish.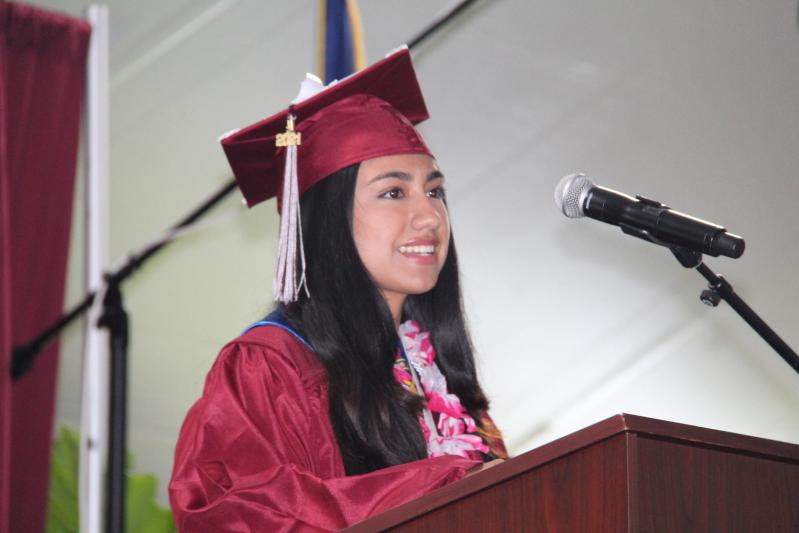 She said that she was inspired by her parents, who grew up in Ecuador, to pursue academic excellence because they fought hard to give her the opportunity of going to an American high school. Her mother was denied an education because she was female, and her father had to leave his family at a young age to pursue education. For them, "just living in this country was a dream come true," said Nicole, who will attend Yale University next year.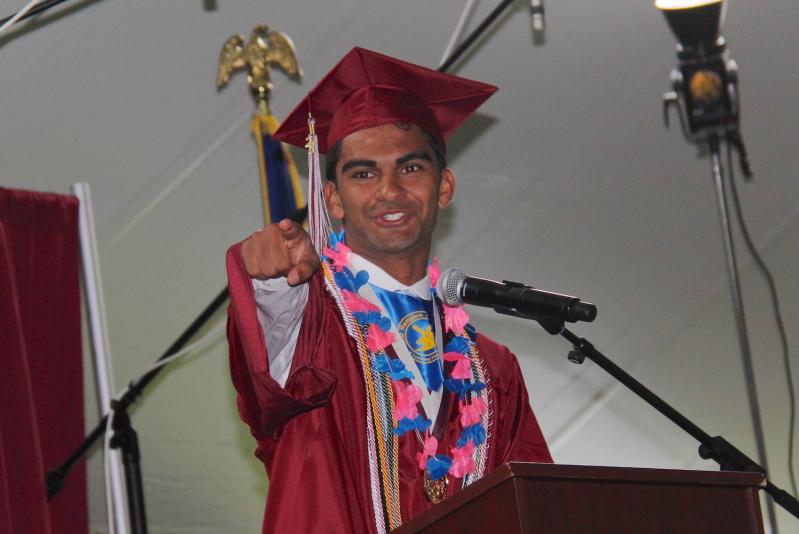 Throughout the ceremony, the graduates appeared proud to have attended East Hampton and thankful for the broad education they received there. "East Hampton High School gave me an experience that I would not change for the world," the salutatorian, Aryan Chugh, who is bound for the University of North Carolina-Chapel Hill, said in his speech. "This place truly was the best thing that happened to me."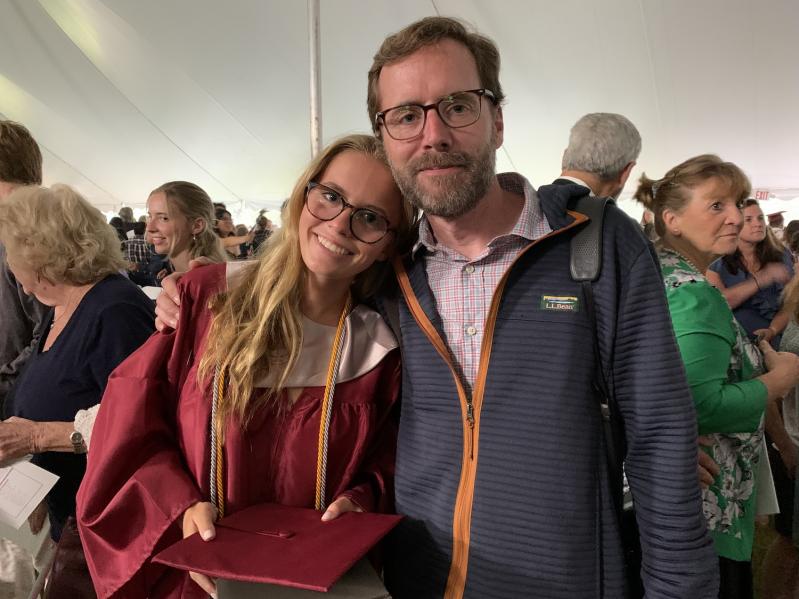 In her opening remarks, one of the senior class co-presidents, Jameson Grant, thanked the teachers "for opening our minds and expanding our creativity and knowledge more than we ever could have imagined."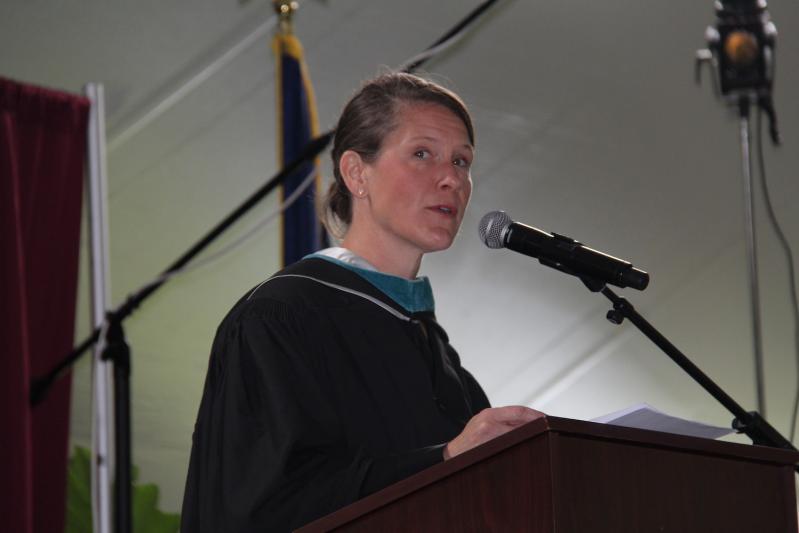 About the graduating class, the school principal, Sara Smith said, "I look at all of you and I immediately consider you to be builders." Not only did the class of 2023 rack up over 18,000 hours of community service, she said, but it also built a bilingual peer tutoring program, a culinary arts program, a unified bowling team, and an inclusion club. Alongside their teachers, the students built a science program that is increasingly gaining attention at festivals and competitions across Long Island. Last year, they participated in East Hampton Village's first-ever Pride parade. This year, a number of seniors went on a trip to rural Guatemala with the organization buildOn, constructing a school that just recently opened.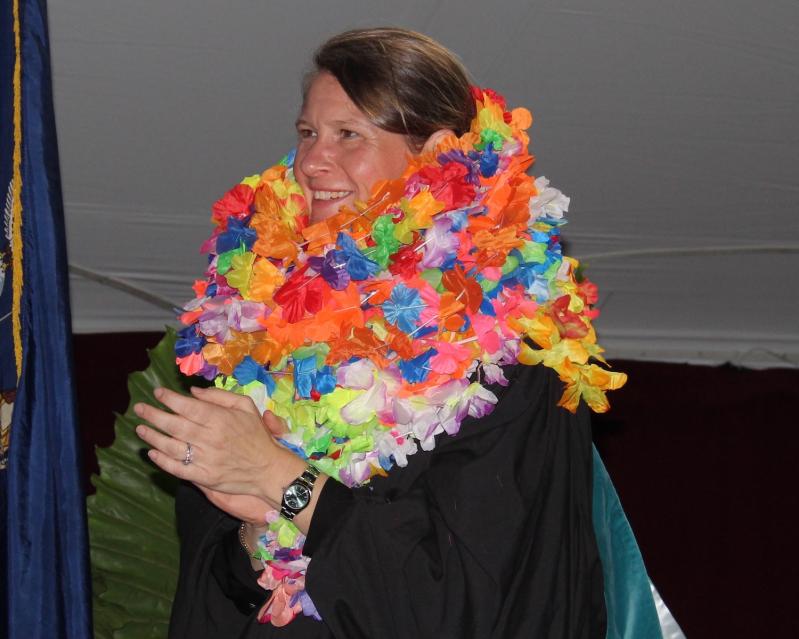 Now, they are going out into the world to build the future, destined to become artists, athletes, and academics, to enlist in the military, to join the work force or go to trade schools or study in foreign countries. "Be proud of how far you've come since you first walked through the doors in August of 2019 for orientation," Gabrielle said.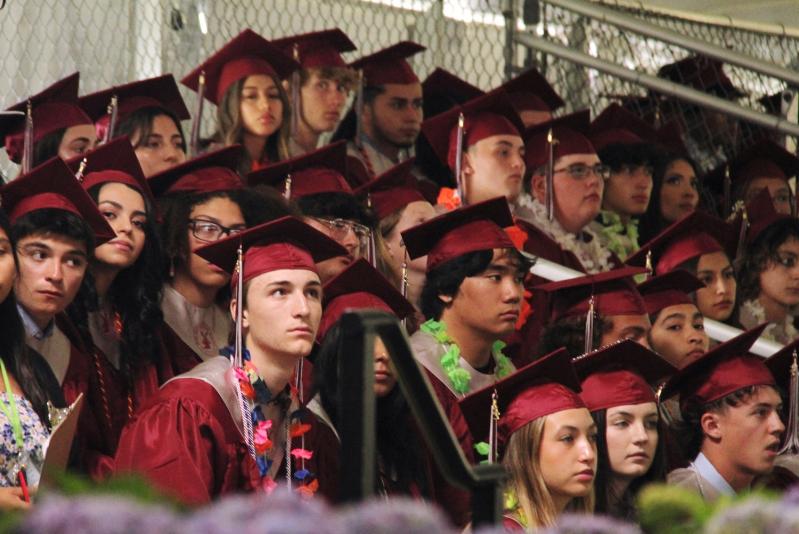 One of the biggest challenges that the class of 2023 collectively faced was the Covid pandemic. They had to wear masks, keep social distance, and learn on Zoom and Google Meet calls, which led to social isolation and mental health struggles. As the school was getting back to normal during the 2021-22 school year, at least one major technological change occurred: Teachers were still giving all their assignments online rather than in person. Emily Ryan, an East Hampton graduate, recalled that "one thing the pandemic brought us is reliance on electric tools to keep stuff organized. We went from having just tons of paper to Google Classrooms. It's been a really good accessibility tool for me." She also said that this marks a major trend for this generation: "The world is only going to get more digital."
Returning to school after Covid, Emily said she felt more ready to take on academic and mental challenges because she knew that she could persevere. "I think it's cool that we can make it through these sorts of trials," she said. She also found herself feeling motivated by her peers' work ethic, saying "we were so friendly-competitive with each other. We just kept pushing each other."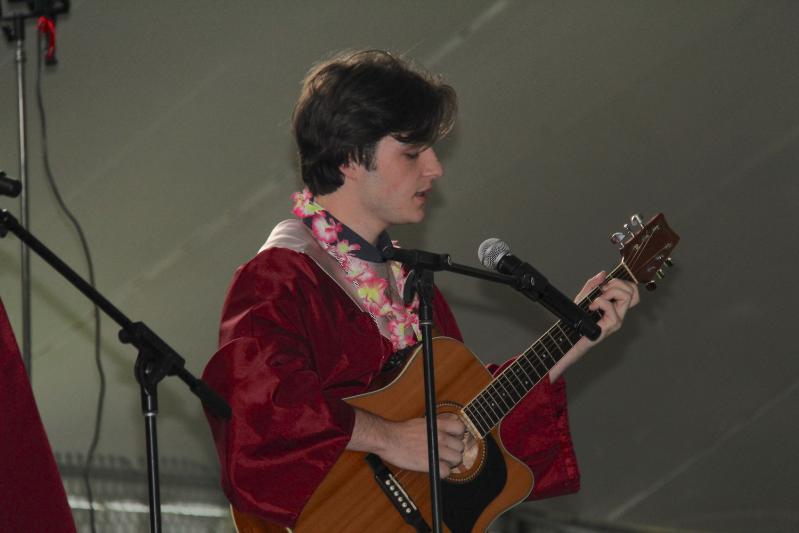 One of the songs played at the ceremony was an original piece composed by a graduating senior, Silas Jones, titled "A Friend to Me." He played the acoustic guitar while the senior chorus sang along. The lyrics were reminiscent of childhood and change, fitting for a graduation: "Remember when we were kids/ And a day together was ours/ You're the only one I know/ That I could be with for hours," sang the chorus. Later in the song, they sang, "I know you have to go/ But I just want you to know/ I don't wanna watch you leave/ But I want to see who you'll be."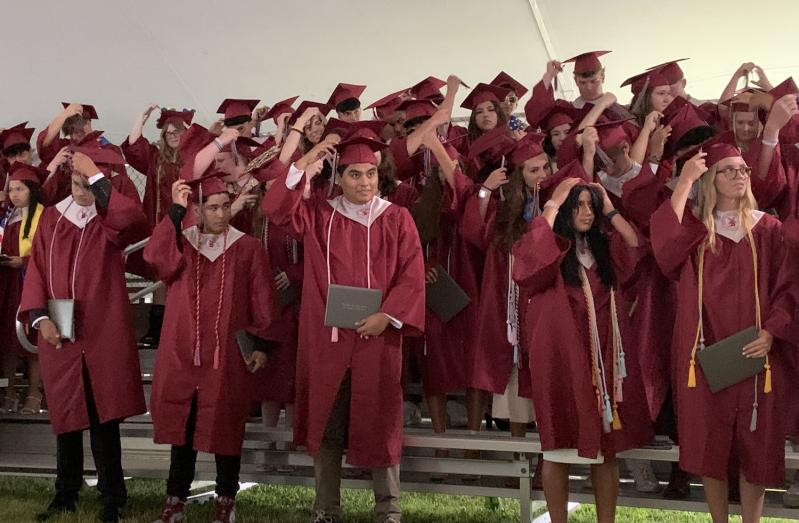 After graduating, the class of 2023 threw their caps into the air, flooded out of the stands, and hugged their parents. They spoke to their friends about the future, summer plans, and lifetime goals.
"A ship in the harbor is safe," Ms. Smith had told them, "but that is not why ships are built. . . . We wish you luck, love, happiness, and joy in all the adventures that await you."