Bridgehampton High School's 2023 senior class got a fitting send-off on Sunday with a graduation ceremony that recognized their achievements both individually and collectively.
Together, the 10 graduates amassed more than $84,000 in scholarships from school and community organizations, religious congregations, and elected officials. The well-rounded group succeeded in academics and athletics and contributed hundreds of hours of community service. They have plans to go on to study in fields such as nursing, journalism, animation, psychology, physical therapy, and finance.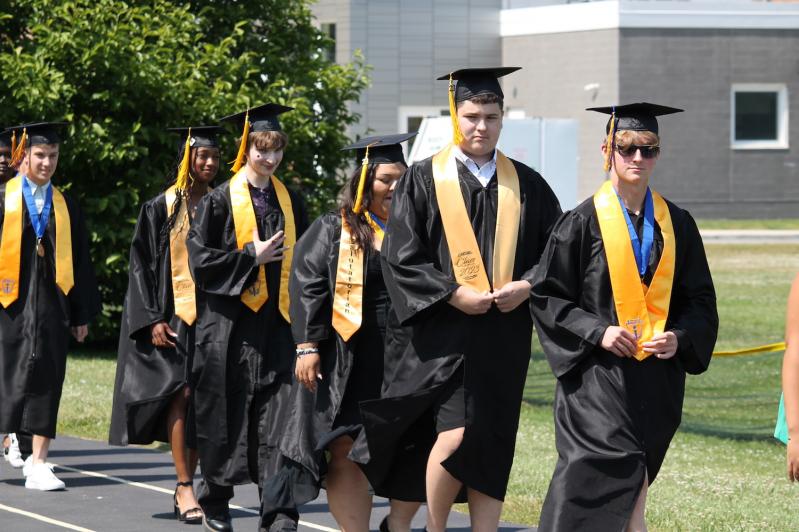 Ron White, the school board president, called the 10 graduates "some of the brightest and most driven humans you'll ever meet."
"We are so proud of you all. Your resolve, your grit, and dedication [were] very evident throughout your time here. . . . What a lasting legacy you've all left at the Hive," he said.
He added a special twist to his remarks by playing a snippet of the song "Here Comes the Hotstepper," which came out in 1994, at least a decade before the class of 2023 was even born, and is frequently played at sporting events to hype up the players and the crowds.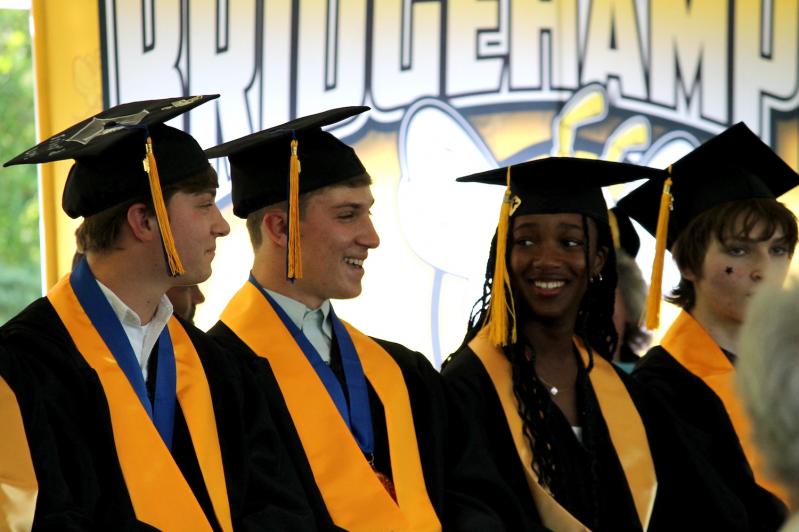 Mary Anne Jules, a popular gym teacher and athletic director with the Bridgehampton School for more than 30 years, was the keynote speaker. She urged the graduates to aim high, develop self-confidence, and maintain an upbeat attitude.
"Set goals, both short term and long term. Write them down, or put them on your phone," she said. She later continued, "As you proceed to achieve your goals, it is critical to keep your attitude positive. Be optimistic about situations, interactions, challenges; surround yourself with positive individuals, and most importantly, remain positive about yourself. Self-confidence helps you feel ready for life's experiences."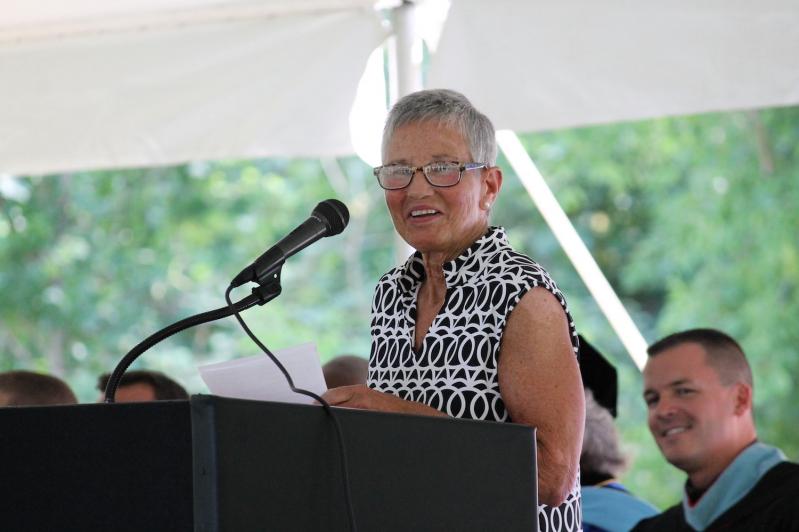 Sunday's ceremony was a graduation send-off of sorts for Michael Miller, the school's principal, who is leaving Bridgehampton after eight years to become the superintendent of the East Quogue School District beginning July 1.
"It has been my pleasure and privilege to be your principal. . . . I feel very lucky to end my chapter here with you guys," Mr. Miller said.
He also gave a shout-out to several seniors who "were a major part of this class over the years, but unfortunately ended up moving to other schools" before graduation.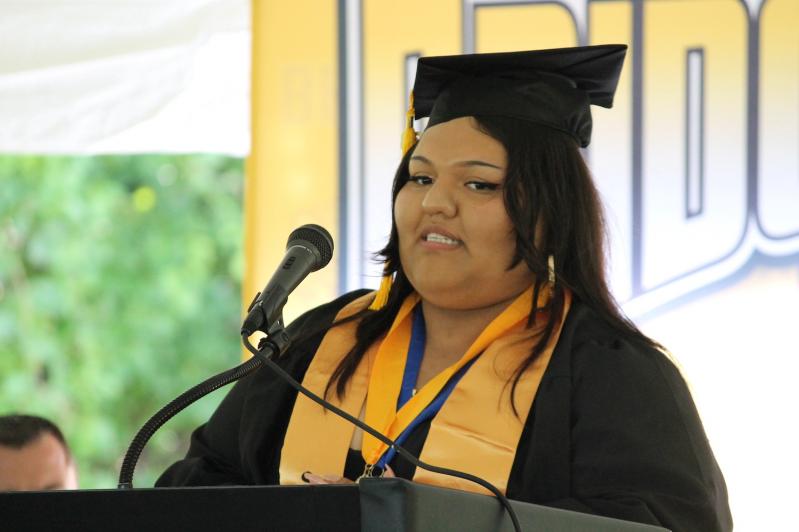 "Today we gather to celebrate our years of hard work, dedication, and perseverance," said Luna Paucar, the class salutatorian. She went on, "As we reflect on our high school journey, it is important to recognize the incredible growth we have experienced both as individuals and as a community. . . . We're here because we got through what we thought we couldn't get through."
In a Bridgehampton tradition, Mr. Miller read statements from graduates that reflected on their time at the school and acknowledged family members, friends, teachers, coaches, and mentors for their support.
Ryan Fleming wrote that he'll remember "the opportunity to share my passion for model trains with all the teachers and my peers." He said in Jeff Neubauer's class he learned three-dimensional modeling, which became a passion of his.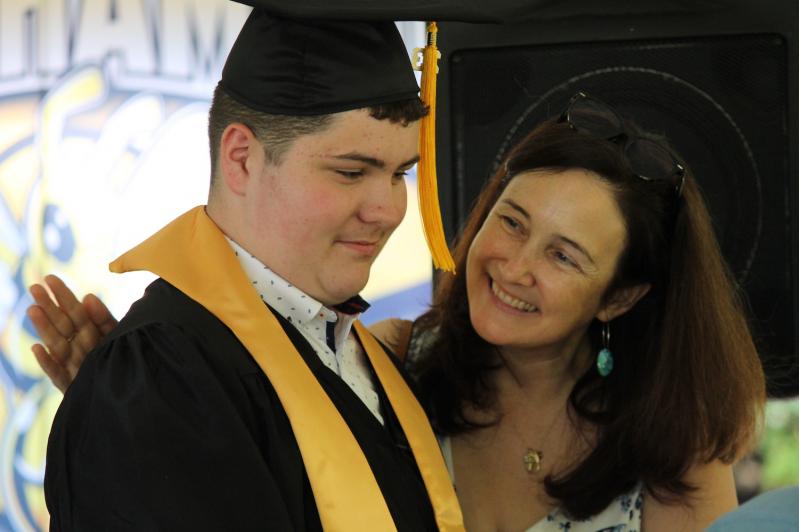 Dylan Fitzgerald wrote that "some people say you make your lifelong friends in college, but I know I made a big chunk of mine during my time here."
"There's so much to this school that I can't even pick what I'm going to miss the most," Leslie-Ann Samuel wrote. "I think what I'll miss is how small the school is. It allows us as students to make close connections with the teachers while at the same time the other kids. We become so close that we start to become family."