Pierson High School's senior class graduated on Saturday in a ceremony that recognized their intellect, accomplishments, and resilience in the face of adversity over the past year-plus, and that celebrated Sag Harbor's history and place in their lives.
With traditions holding steady, the 73 students sat on the same hill where Assemblyman Fred W. Thiele Jr. sat 50 years ago for his own graduation from Pierson.
"Covid-19 has caused hardship and loss everywhere. It is the defining event of this generation and will have lasting impacts for all of us," said Mr. Thiele, the commencement speaker, whose three children also graduated from Pierson. "We as a community recognize the sacrifices that you the students have made. . . . I commend you for your perseverance to succeed in spite of these obstacles."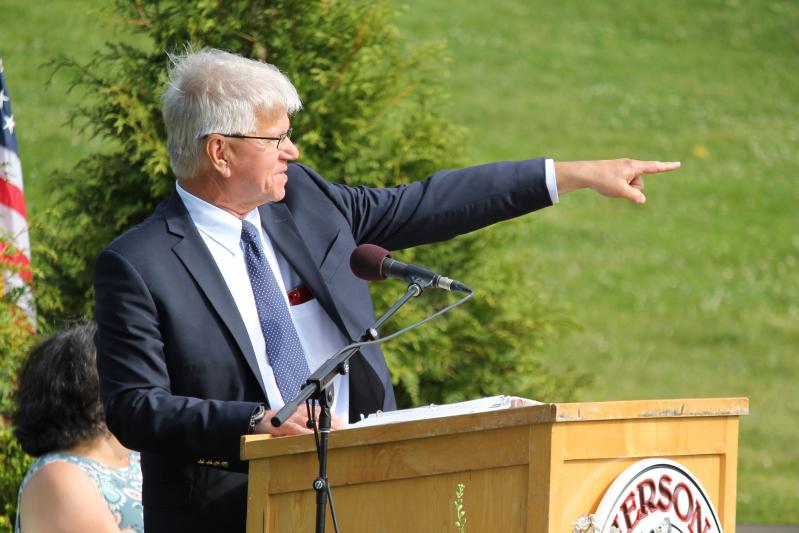 From award-winning performances on the stage to feats of athleticism on the field and track, from Sara Schoen's trip to Greece to assist refugees to the long hours worked by Roberto Saldivar to rent his own apartment and complete his education at Pierson, the students distinguished themselves inside and outside school. Of the graduates, 16 are slated to receive International Baccalaureate honors for completing the most rigorous courses that Pierson had to offer, and 29 are members of the National Honor Society.
Gaylin Davey, the valedictorian and senior class president, said the students have already faced a lifetime of challenges.
"But I don't look at our situation and see a generation enslaved by circumstance — I see a generation that fights back," she said. "I see a class that wants to make the world a better place in any way they can. We have students who are part of the Green Club, trying to make Sag Harbor a cleaner, healthier home. We have students who have been active leaders in the Gay-Straight Alliance, helping our peers feel comfortable being who they are. We have students who are passionate about all sorts of issues and figuring out how to solve them. As we grow into the adult world, I have faith that we have the power to change it."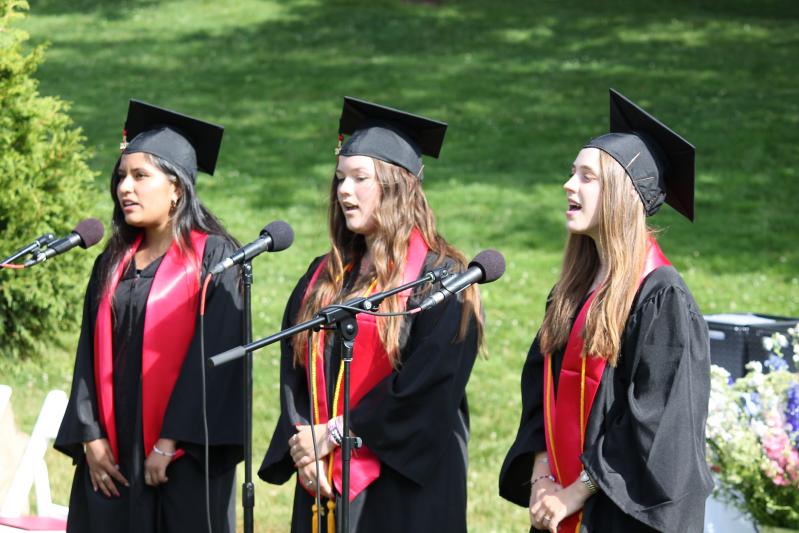 Lucia Beeton, the class salutatorian, urged her peers to "jump without trepidation into new opportunities" and create a ripple effect that will "touch all of the lives around ours in a positive way."
"In life, we can choose to just go through the motions and coast without having a large impact," she said. "However, if we decide to throw ourselves into something with passion, the reaction force can have world-changing repercussions. In short, you get out what you put in."