While turnout was low almost across the board, the vast majority of voters in all but one local school district gave their stamp of approval to their districts' budgets on Tuesday. The Bridgehampton School District fell just short of the 60-percent supermajority of voter approval it needed to pass an over-the-tax-cap budget proposal of $20.66 million, but other districts — including East Hampton, Montauk, and Amagansett — saw budgets pass with more than 80 percent voter approval.
In Bridgehampton, the final count of 150 to 103, including the absentee ballots, meant that the difference between passage and failure was only two votes. School officials will now have to choose between putting the same budget up for a revote in June, changing the budget proposal for the revote, or adopting a contingency budget — meaning no tax levy increase and thousands of dollars in budget cuts. Should the budget fail a second time, the contingency budget will automatically be instituted.
This year's proposal was Bridgehampton's third over-the-cap budget plan since the state's tax cap rules were initiated 10 years ago. Bridgehampton passed its 2014-15 budget on a second attempt in June of 2014.
"That was a fairly lean budget," said Robert Hauser, Bridgehampton's superintendent. "Off the top of my head, I wouldn't really know where to look" for places to cut spending.
"At this point, we've got to work," said Ron White, the current school board president, who was re-elected to another three-year term on Tuesday with 179 votes. "We have another opportunity, and we've got to fight."
Bridgehampton had one of only two contested school board races locally. Jo Ann Comfort, a former school board member, was returned to the board with 205 votes and Angela Torres Chmielewski earned a seat on the board with 150 votes. Michael Gomberg and Dwight Singleton received 91 and 80 votes, respectively.
The region's other over-the-tax-cap budget proposal was in Sagaponack, where voters overwhelmingly approved it 28 to 2. Running unopposed for a school board seat, Lauren Thayer, the current school board vice president, was re-elected with 24 votes. Two instructional contracts with the Sag Harbor School District, one for grades four through six and another for grades seven through 12, passed with 24 "yes" votes (with one abstention) each.
In the East Hampton School District, a $75.16 million budget, which carried a spending increase of $1.28 million, apparently resonated with voters. It received 88.3-percent voter approval, or 212 "yes" and 28 "no" votes. There were no additional ballot propositions this year, and the three seats on the school board were uncontested. With 178 votes, Justine Limonius was formally elected to serve the remaining two years of Wendy Geehreng's term, while Christina DeSanti and Sarah Minardi received 196 and 194 votes, respectively, to continue serving on the board.
"In these difficult times, for the community to come out and support the budget, we are very appreciative," said Adam Fine, the incoming East Hampton superintendent. "I feel that the people have, over the years, come to see that our budgeting process is responsible and transparent. . . . It's very important to be transparent with the hard-earned money from the taxpayers that is paying for our program."
The Springs School District's $30.8 million spending plan received 74.8-percent voter approval, or 199 to 67. A separate ballot proposition allowing the district to purchase a bus and a minivan passed 195 to 67. Voters also approved a critical measure seeking permission to spend $1.1 million from a repair reserve account to fix a leaky roof over the older parts of the school building, with a final tally of 212 to 50.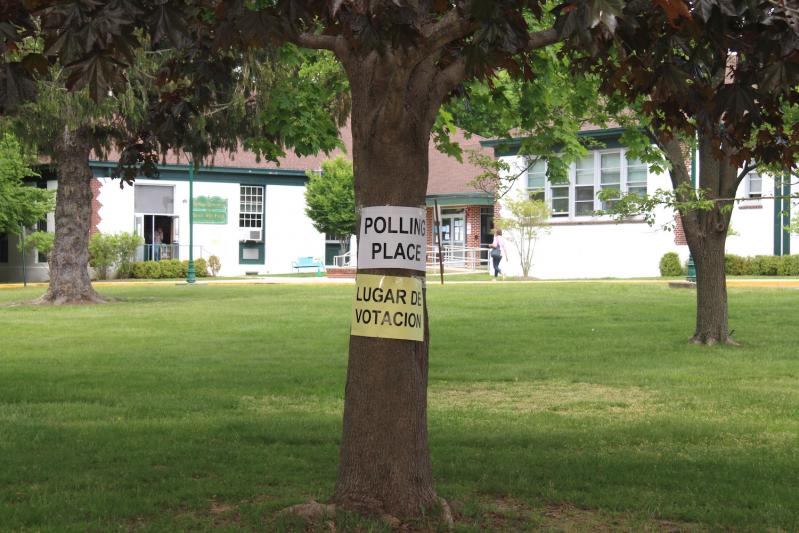 Debra Winter, the Springs superintendent, said by email that the pass rate is "a testament to the trust and respect the community has for the board of education, administration, and teachers. Our students deserve nothing less. Thank you, Springs community!"
In a contested race for one seat on the Springs School Board, Barbara Dayton was re-elected with 193 votes to Hella Drew's 59 votes. Ms. Dayton, the sitting school board president, will now serve a third term.
The Amagansett School District's $11.9 million budget proposal passed with 83.3-percent voter approval. Two additional ballot propositions fared well; a request to use $150,000 in reserve money to renovate the outdoor basketball court was approved, 76 to 13, and voters also granted permission for the district to set up a new reserve account for energy and technology upgrades, which passed 79 to 10. Dawn Rana-Brophy, the sole candidate for one school board seat, received 77 votes to retain her seat. The Amagansett Free Library budget proposal of $1.15 million also passed with 91 percent voter approval, 81 to 8.
The Wainscott School District's $3.83 million budget plan received nearly 100-percent voter approval, with a final count of 41 to 2, on Tuesday. The tax-cap compliant budget followed two years of over-the-cap budgets. A set of instructional contracts with the Sag Harbor School District was also approved; the fourth-through-sixth grade contract passed 41 to 2, and the seventh-through-12th grade contract passed 40 to 2. Kelly Anderson ran unopposed to retain her seat on the school board, and was re-elected with 40 votes; Michael Hansen received two write-in votes.
"The trustees thank our voters for their continued understanding and support," David Eagan, the Wainscott School Board president, said Tuesday night.
After proposing a below-the-tax-cap budget for the 10th straight year, the Sag Harbor School District's $44.87 million spending plan received the support of the voters 344 to 142, or 70.9 percent in favor. The approval means that there will be, for the first time, a full-day prekindergarten program for the district's youngest students next year.
Sag Harbor also had three separate ballot propositions. A measure to establish a new capital reserve fund received 75.4-percent voter approval, 359 yes to 117 no. Voters also approved the purchase of a new school bus, 361 to 124, and they approved another proposition allowing the district clerk to continue performing in-person voter registration, 409 to 71. Jordana Sobey and Ryan Winter, the only two candidates for two school board seats, received 389 and 364 votes, respectively. It will be Ms. Sobey's second term and Mr. Winter's first. There were 28 write-in votes for various residents.
Voters in the Montauk School District handily approved the district's budget of $20.59 million, which decreases overall spending even as the district prepares to buy buses and hire drivers for an in-house transportation program. The final vote count was 109 to 9, or 92.3-percent approval, including 14 absentee votes. A separate ballot proposition governing private school transportation also passed, 103 to 14. Nicholas Finazzo, the lone candidate for one seat on the school board, was re-elected with 110 votes.
"It was a low turnout, Island-wide, but I am so happy and grateful that our community continues to support our school," Jack Perna, Montauk's superintendent, said by email on Tuesday. "The budget passed — now, let's beat Covid!"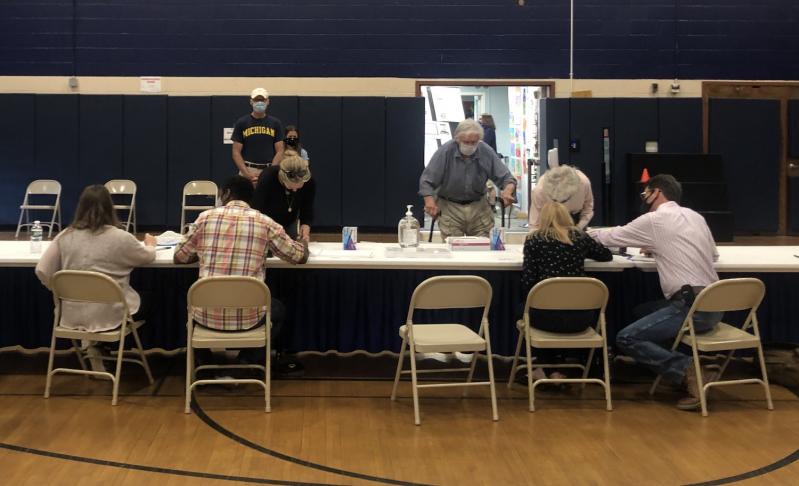 ---
This story has been updated since it was first published.