Part art studio and gallery, part boutique and café, Poppy Heart in Montauk is just one of those places with feel-good energy all around.
Its floor resembles a Jackson Pollock painting and its walls are lined with shelves of toys, art supplies, and locally made jewelry, soaps, ceramics, and home decor. There are indoor and outdoor craft classes for both kids and adults, and she makes an effort to make sure anyone who passes by feels welcome.
The unusual shop's owner, Tiffany LaBanca, is flexing her creative and entrepreneurial muscles after stepping away from an international career in corporate communications. A longtime summer resident, she landed full time in Montauk during the Covid-19 pandemic. "This is how I want to give back to Montauk, and this is what I want to build," LaBanca says. "People walk by and say, 'This is so fun.' I say, 'Come in here and make a mess.'" 
Poppy Heart draws its name from her love of gardening. At home in the city, she planted a container garden to cope with stress early on in the pandemic. "I planted everything you can imagine — tulips, roses, dahlias, herbs, poppies — everything and anything you can grow in a pot." That hobby led to a curiosity about preserving flowers, which then became "a faucet that I couldn't turn off," LaBanca says. She meditated on her flower obsession for a while, ultimately realizing she wanted to do more. Her vision "started getting bigger and bigger."
When her family moved out of the city, LaBanca packed a van full of her flowerpots and turned them into a huge garden at their new home in Montauk. That's where she grows the flowers that she turns into her own works of folksy art, encased in clear acrylic, framed for display, and for sale in the upstairs boutique.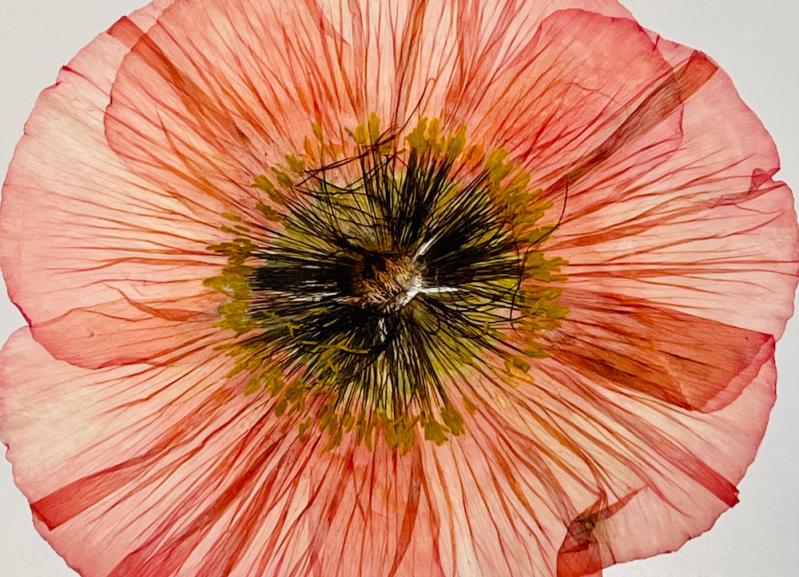 The shop, in a space that was previously a toy store called A Little Bit of Everything, opened at the end of June last year and was well-received by residents and visitors alike. She stayed open through the winter. There were doubts in her mind sometimes, she says, "but here we are."
Among the classes offered are painting, sculpting, spin art, jewelry-making, collaging, knitting, and crocheting. Artists young and old can drop-in for art anytime — priced like an á la carte restaurant menu — and birthday parties and private classes can also be scheduled. She serves coffee, tea, treats, and craft sodas through a partnership with Organic Krush.
LaBanca's favorite aspect about her sweet new business is the people she meets.
"Everyone who walks through that door is here for a reason," she says.