The Star's hunter-gatherer, Durell Godfrey, went out in search of party essentials for a kick-up-your-heels New Year's Eve.
10. Chill the Bubbly
Raise a toast with a sparkling rosé for a change. Local vineyards offer lots of excellent bubblies, but this bottle comes with a particularly great label: a painting, Clouds Over Sea, by April Gornik. Sparkling Rosé 2021, from the Bedell Cellars Artists Series, $40, from Bedellcellars.com or your neighborhood liquor store.
9. Top Hat
Holiday headgear — whether seriously chic or, as here, to be worn in a spirit of silliness — sets the tone for free-spirited festivities. Have a bunch of paper toppers ready for your guests. The Wharf Shop in Sag Harbor has lots of nifty colors; this one is just $4.75. Also try the Party Shoppe in East Hampton.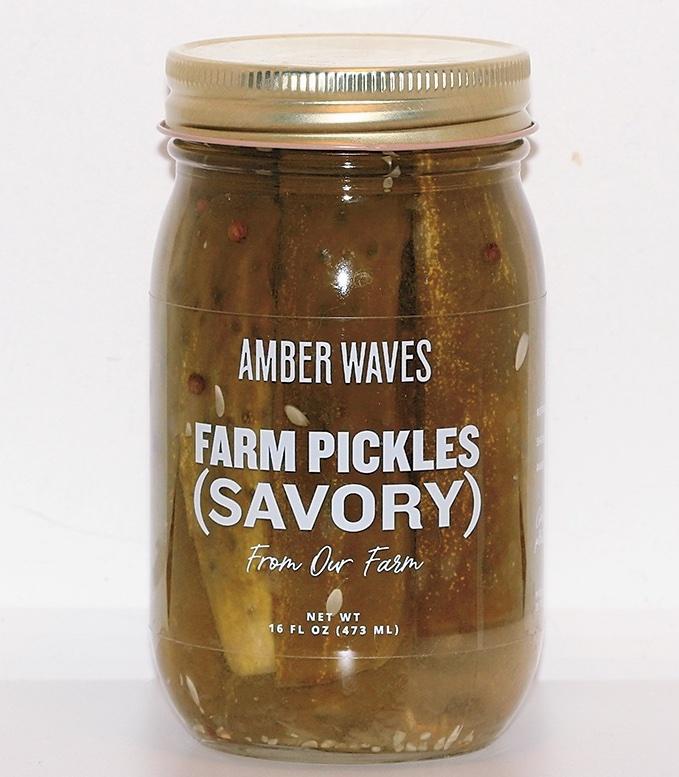 8. Hangover Remedy
It's possible you'll need a cure the day after. Pickle juice can help replace those electrolytes you lost last night. Drink it straight, no chaser, or consider a hair-of-the-dog cocktail called a Pickle Back that some swear by. Amber Waves Farm Pickles (Savory), $10.50,  Amber Waves Market, Amagansett.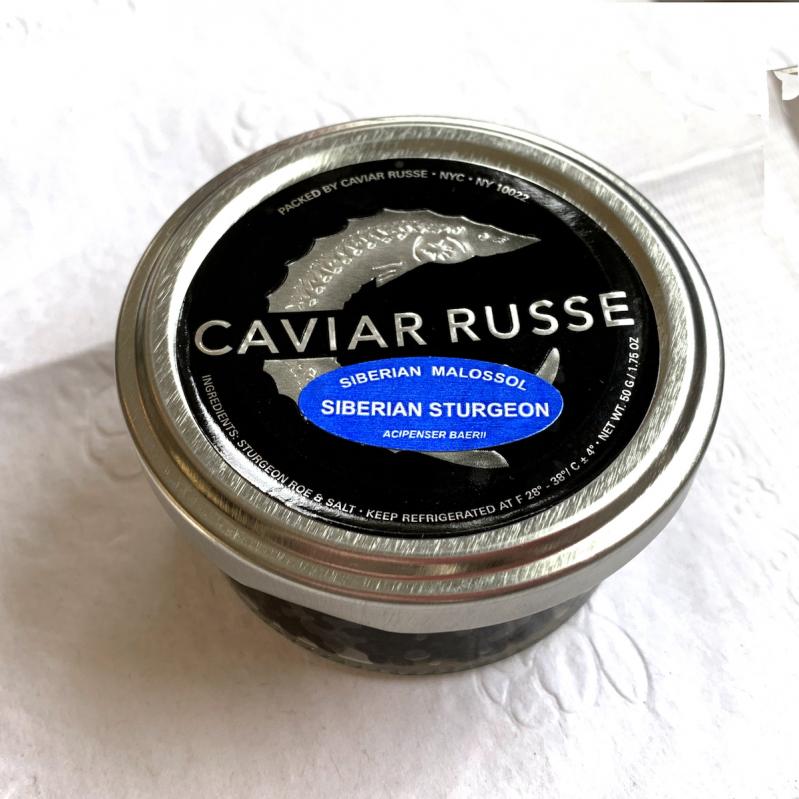 7. Caviar Dreams
Elegant parties become swellegant parties when there is Siberian sturgeon caviar on hand. We are believers in the high-low hors d'oeuvres concept: yes, there will be caviar, but there will also be deviled eggs. (Side note: It's actually imported from Germany, so you don't have to have any qualms about who you're supporting with your wild indulgence.) Caviar Russe, $110, Loaves & Fishes, Sagaponack.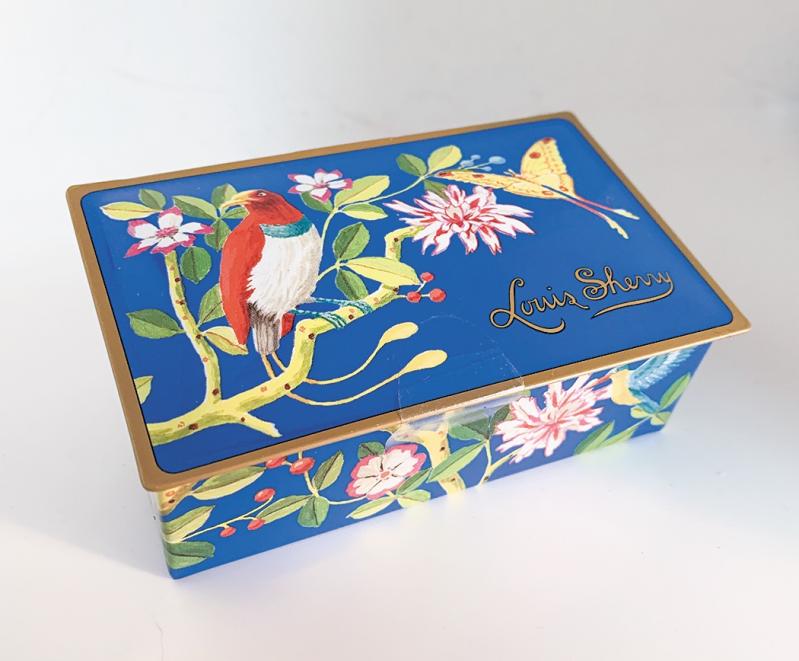 6. Party Favors
Send them home with a little stylish something that will live forever as a memento on a side table! Louis Sherry, the old-fashioned confectioner, makes charming tins of chocolates printed with an array of fabulous designs: this bird and butterfly, a Chinoiserie monkey, a hunting dog, a simple "Vreeland Red," and so on. Place one at each table setting, if you're sitting for dinner, or hand them out by the door at the end of the night. Louis Sherry Jewel Box containing one salted-caramel and one Sicilian-orange chocolate, $10.50, East Hampton Gardens, East Hampton.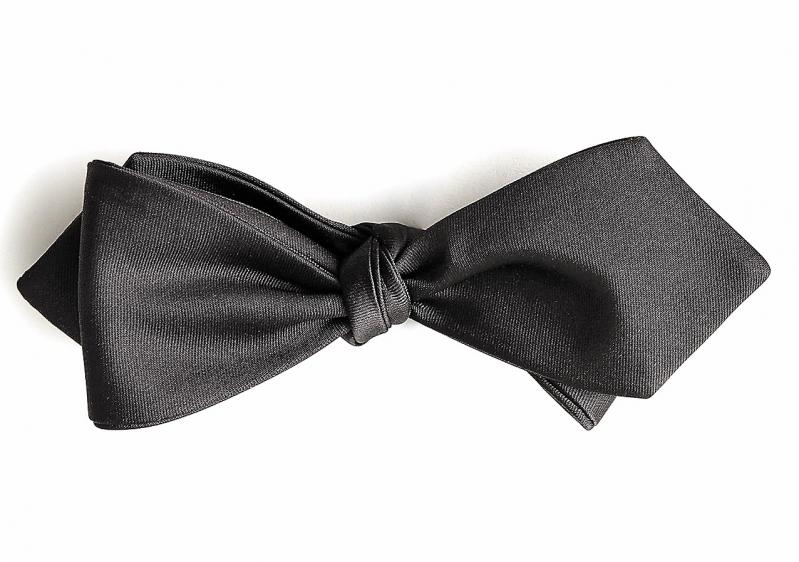 5. Black Tie
Folks, knowing how to tie a bow tie is an impressive skill — but it's easy to master, with the help of YouTube videos. Even if the invitation says "casual," you're never wrong to wear a black tie on New Year's Eve. With a tuxedo or with jeans — just do it. Bow tie, $55, J.Crew, East Hampton.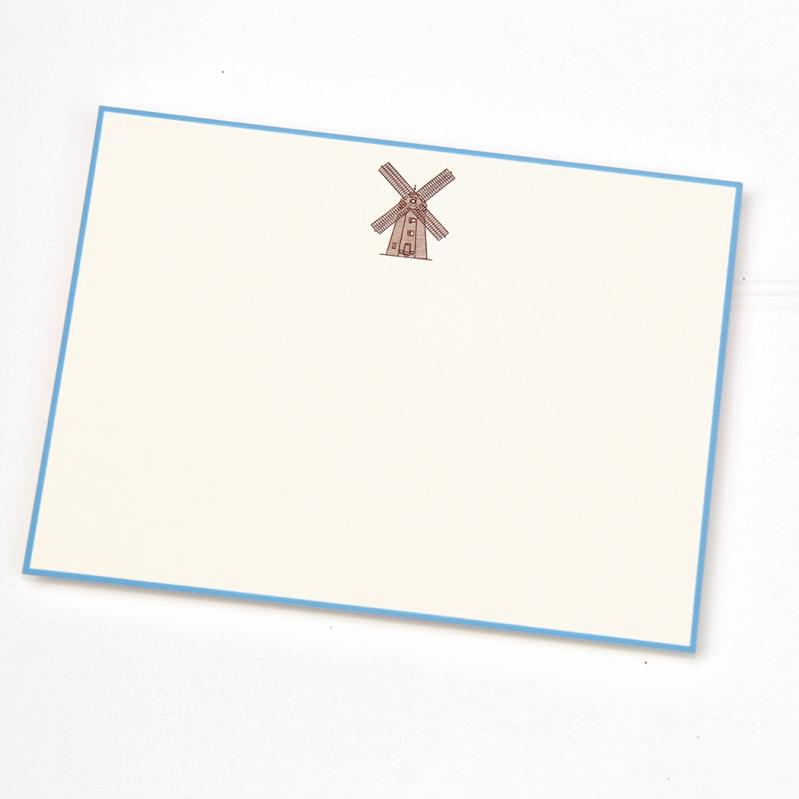 4. R.S.V.P.
A snail-mailed or hand-delivered invitation gets guests' attention, for sure, letting them know this will be a night to remember. The Printery of Oyster Bay makes adorable embossed blank cards with lined envelopes, like this windmill, $56 for ten, from BookHampton in East Hampton.  (The Printery also makes delightful place cards, calendars, and holiday cards, as well as bespoke stationery that we'd love to get as a gift. Just saying. See them online at iprintery.com.)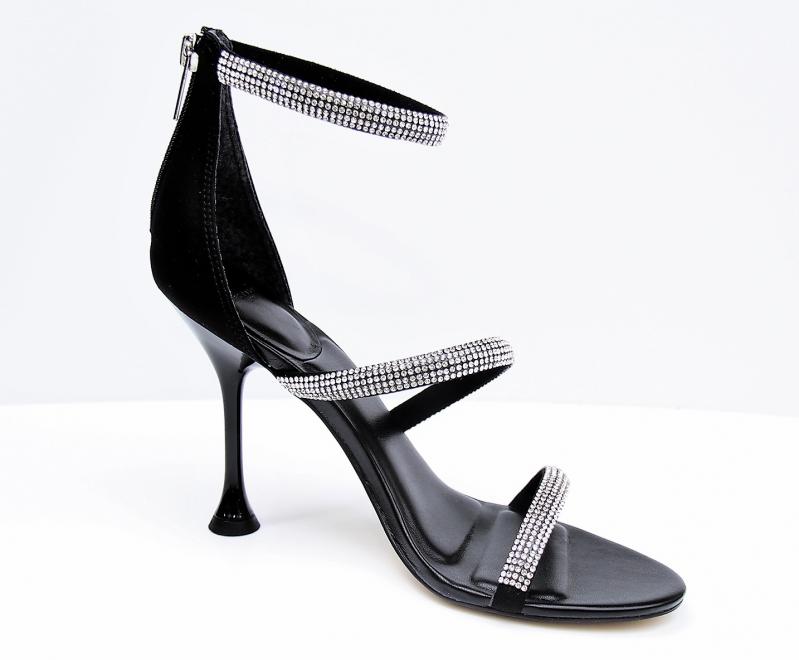 3. Dancing Shoes
Whether you're hosting a house party where most of the action will unfold in a crowded kitchen or heading out to a major gala, December 31 really is the one night you need to get gussied. Treat yourself to fabulous twinkle tootsies and get ready to burn up that dance floor: Marc Fisher "Carita" strappy sandals, $160, from Shoe-Inn, East Hampton.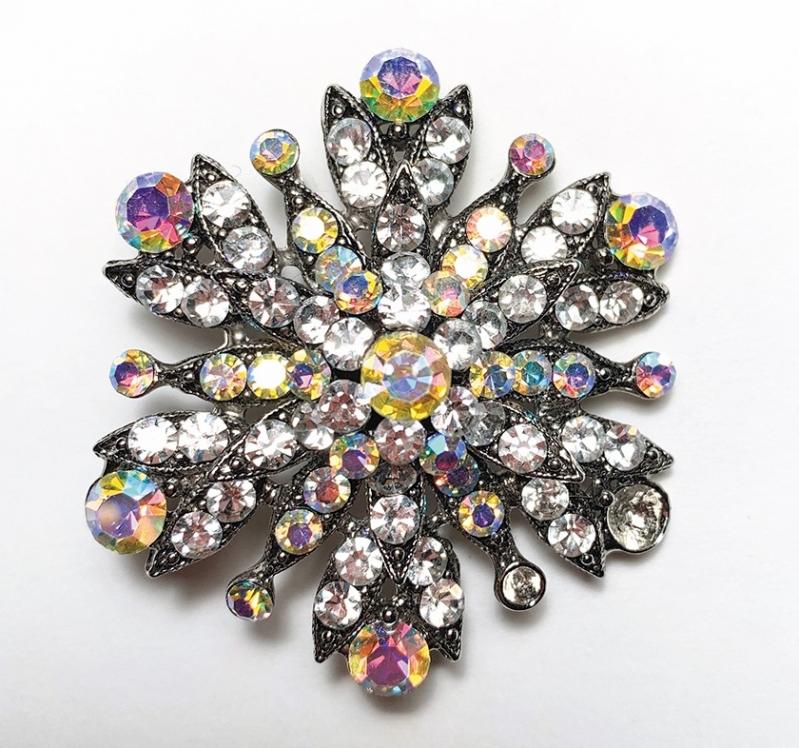 2. Gather Glitter
You cannot sparkle too much on New Year's Eve. It's impossible. Rhinestones or diamonds, crystal or paste — it's all good. Check out the thrift shops for affordable vintage costume jewelry, like this midcentury broach, to accent your classic little black dress or "le smoking" jacket. Try the shops at the Ladies Village Improvement Society in East Hampton, the Retreat Boutique at the Bridgehampton Commons, or the packed cases at the Eastern Long Island Hospital Opportunity Shop in Greenport.
1. Midnight Kiss
Grab someone to smooch as the clock strikes 12. Welcome, 2023! Here's hoping the new year brings you peace, happiness, and health.