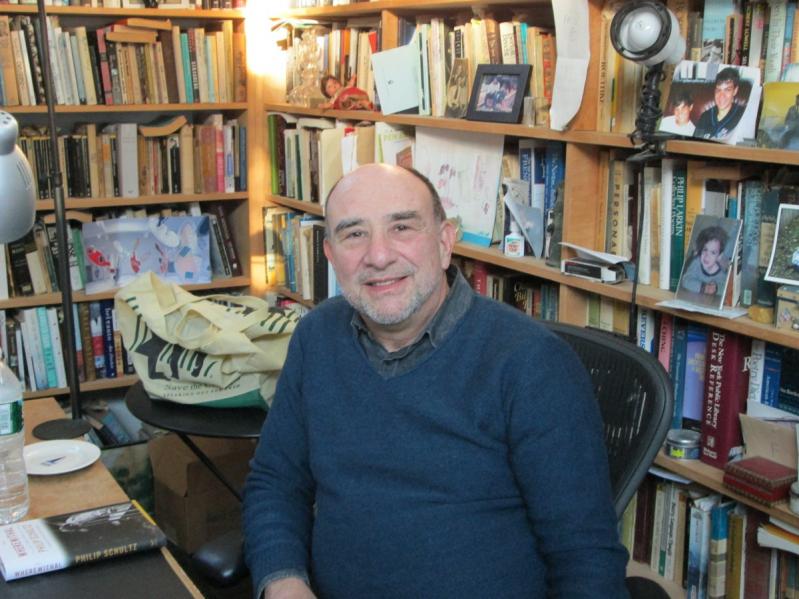 Poets Talking Poetry
Straight outta Springs and East Hampton, Grace Schulman and Philip Schultz (trust us, they've been amply laden with awards) are heading up a panel discussion and reading of poets of the region and their influence on Saturday starting at 3 p.m. at the Arts Center at Duck Creek in Springs. 
They'll be joined by Julie Sheehan, a Stony Brook University professor and author of "Bar Book," and Kathryn Levy, a Sag Harbor poet. Meredith Hasemann — Star readers might know her through the Barnes Landing writers group — is the organizer of what's being called an East End Dead Poets Society gathering.
"After the panel discussion there will be a table of books for perusal and packets of poetry for any guests who would like to read from our curated selection of the East End poetic heritage," a release said. Admission is free.
Homes and Bernstein
Reviewing "The Unfolding" in The Star late last year, Genie Chipps Henderson wrote that A.M. Homes of East Hampton "brilliantly feeds her readers with characters and situations of fine-tuned satiric observation so that the sting of this fiction is not quite so painful as the realness of the world we live in" — "realness" there referring to the awfulness of the current political moment.
Now, an astute political observer if ever there was one, North Haven's Carl Bernstein, will engage Ms. Homes in a discussion ranging from "what it is to write political fiction with roots in history and fact," according to Canio's Books, which is putting the free talk together, to "growing up in the Washington, D.C., area, and how that influenced their sensibilities and perceptions of the world."
It starts at 6 p.m. Friday at Christ Episcopal Church in Sag Harbor.