"Leon Russell"
Bill Janovitz
Hachette, $31
It's the singer not the song that makes the music move along. I used to be a pretty firm subscriber to that adage (also a line from "Join Together" by the Who), and it was only reinforced when I saw Joe Cocker's full-bodied blues growling of the Box Tops' song "The Letter" on an MTV "Closet Classics" clip back in 1989. 
Then the camera cut to this badass piano player in the corner: hairy, bearded, bright-eyed, and brimmed in an Outlaw Josey Wales hat. And while the energy of the band was visibly surging through Joe, manifesting in a series of his signature spastic contortions, everything else seemed to be going through the marauding keys player, who was effortlessly making off with Cocker's limelight. 
He'd wave his hand and certain things would stop or pick back up, his cocky smirk on the verge of a laugh as he went back to pounding out his funky figures on the piano. The band was enormous, with multiple drummers, guitarists, bassists, backup singers, horns. I remember thinking to myself, "Yeah, it definitely takes more than the singer to move this song along!" 
I was in my early 20s, living in a ramshackle house on Long Island with my band, our warped attempt at the old Monkeys TV show. Late at night in the murky preamble of a stoned beer buzz, I asked my guitar player, Brian, "Who is that piano player? That's like the coolest guy I've ever seen in my life." 
Without hesitation he snapped back, "That's Leon Russell. He's a bad-bad man." 
You've probably already surmised that bad-bad means good-good or, moreover, great-great, but in Bill Janovitz's superb new biography, "Leon Russell: The Master of Space and Time's Journey Through Rock & Roll History," we find out that he was way more than just a capable keyboardist/bandleader. 
He was a consummate composer/producer/arranger, a visionary label owner, and essentially a musician who had his hand in many of the most iconic songs of all time. His résumé reads like a veritable who's who of every musical titan of the 20th century, from the Beach Boys to Barbra Streisand, Dylan to Delaney & Bonnie and Friends, from George Harrison to Frank Sinatra, the Carpenters to Clapton, J.J. Cale to Elton John, and I could literally go on with this list till it starts sounding like Bible begats with the names not getting any less notable.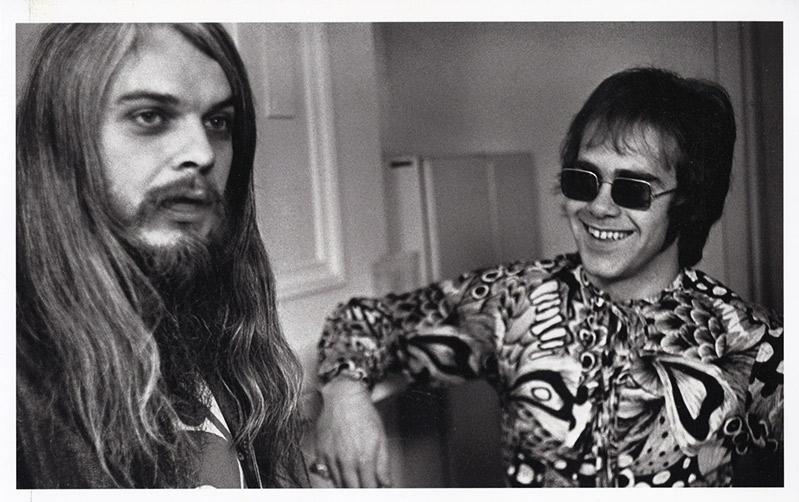 One of the beauties of this book is that in addition to being an excellent writer, precise with language and a fluid command that has you purring through the pages like a Cadillac, Mr. Janovitz also gets remarkably candid interviews from key people who shed valuable light on events. The aforementioned Eric Clapton and Elton John, along with legendary drummer Jim Keltner, singer/ex-girlfriend Rita Coolidge, Willie Nelson and his wife at the time, Connie, multiple family members, collaborators and co-conspirators, and so many more contribute important pieces to the complete understanding of Leon Russell's story.
Among these is a particularly lively and unguarded conversation with the now deceased Tom Petty about the signing of his first band, Mudcrutch, to Leon's Shelter Records label and the short period thereafter when he was writing with and being mentored by him. "I learned a lot from him," Petty said. "I saw a lot of things that maybe you shouldn't do, and some things you should. Cautionary tales were in every other room I passed through." 
Mr. Janovitz has done a staggering amount of research, sourcing older interviews and weaving them in with the fresh ones to give it that added spring of an oral history while ensuring that all the major players are represented. He does this with such a skilled hand it feels like the liner notes of Derek and the Dominoes have come to life and are talking to you — like you're hanging with these dudes as they give their colorful accounts of what happened. If you love showbiz and rock-and-roll road stories, it's a cavalcade of riches. 
Leon's odyssey through the music business begins with a bang as a teenager back in his hometown of Tulsa, Okla., in 1959, scoring a gig playing piano with the Killer himself, Jerry Lee Lewis. He then moves to Los Angeles with a young high school bandmate, David Gates. They would soon splinter off in vastly different directions, with Leon becoming a first-call piano player for the renowned Wrecking Crew, the nickname associated with the top session players in L.A. at the time, whose playing is ubiquitous to the pop songbook of the 1960s. Many of these sessions were produced by the notorious recording guru Phil Spector. 
Gates would eventually go on to huge success as the singer and creative force behind the 1970s soft-rock group Bread. I think he and Leon may rival the Mynah Birds (Rick James and Neil Young's band up in Canada) for oddest musical bedfellows. 
It just gets more rollicking and interesting from there, as Leon, already a songwriter and having learned from the masters of recording how to efficiently track and arrange music, gets tired of the mercurial and slave-driving Spector and tells him off, storming out of a session. Forged from the fire of thousands of hours with the Wrecking Crew, he declares his independence and begins his meteoric rise. 
He sets up shop in his own home studio, establishing Shelter Records with the English producer and music business exec Denny Cordell, and thus becomes a seminal cog between the American and British roots-rock communities, beginning with Delaney & Bonnie and Friends, and through their dazzling live act he lures Clapton into the picture, who, just out of the ashes of Cream, joins them and becomes a mainstay on the scene.
As a result of all these connections and cross-pollinations, and his soaring reputation as a top guy to elevate any project, Leon finds himself with an opportunity to arrange and produce on Joe Cocker's landmark album "Mad Dogs & Englishmen," and subsequently is asked to become the bandleader for the live shows on the tour. And off we go on a rocket ship into the era of big '70s excess complete with all the fixins.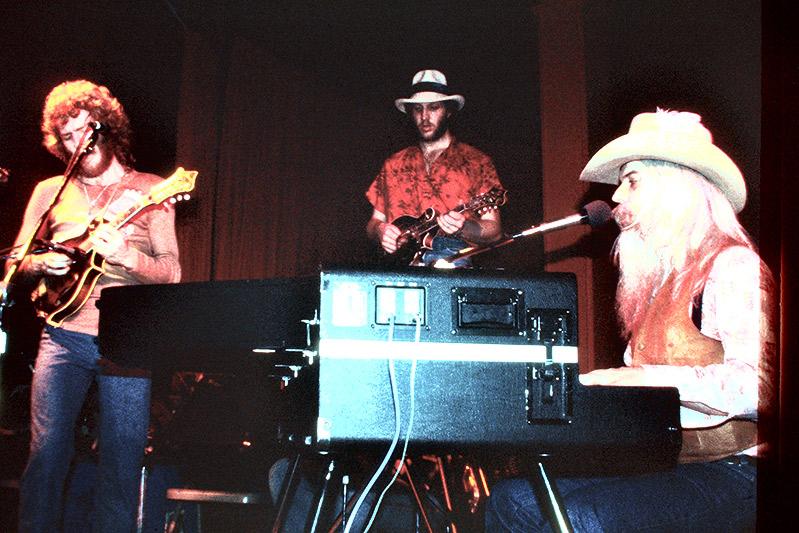 Leon then begins a stretch of incredible output through constant work at the studio, all set to the backdrop of casual hippie free-love orgies and prodigious partying (he seemingly never hired a backup singer he didn't bed down), all expectant mishegoss, but the extraordinary thing here is the volume of work that it yielded. He signs J.J. Cale and others, records his immortal standard "A Song for You," and starts cranking out solo records and playing stadiums. 
Mr. Janovitz did some digging, and it is alluded to but not confirmed by family and friends that one of the reasons Leon may have been able to exhibit such surgical focus amid this semi-controlled chaos is that he was an undiagnosed autistic, perhaps with Asperger's syndrome. They also claim he was possibly bipolar because he was prone to manic mood swings and crippling stage fright. Rita Coolidge, his ex-girlfriend, said, "He was either introverted or Mr. Entertainment, there was just no in between." There are some conflicting accounts as to his personality, so he comes off as somewhat of a funhouse mirror of a human, but so what? 
I never even heard the term bipolar when I was a kid, and the only time I ever saw anyone express any concern over the "spectrum" was if the Islanders happened to be playing a crucial Game 7 down in Philly. Obviously, we know more now, but given his age it's my guess he didn't care enough or believe it would matter to be diagnosed. If he was suffering with these maladies, however, it's an awesome testament to his intrepid nature that he functioned forward through all that the way he did. 
I'm a full-time New York City musician. I make my living from gigs and sessions. I couldn't have loved this book more. Bill Janovitz has delivered a unique biography and an all-sides portrait of Leon Russell, an artist who deserves another look if you didn't give him a fair first one. That's what I'm gonna do. Is it too late to become a "Leon Lifer"? 
---
Christopher John Campion, a singer-songwriter and regular visitor to Amagansett, is the author of "Escape From Bellevue: A Dive Bar Odyssey," published by Penguin-Gotham. 
Bill Janovitz grew up on Long Island. Leon Russell was a frequent performer at the Stephen Talkhouse in Amagansett.