This one's for Springs. 
"This place excites me very much," the poet Grace Schulman told Joanne Pilgrim for a 2013 profile in this newspaper. "My earlier books had a lot to do with New York, and the buildings and the history. Coming out here, the place took hold of me. It got into my consciousness and into my poems."
Just how much so will be explored in a reading on Sunday at 2 p.m. at the hamlet's Arts Center at Duck Creek, where Ms. Schulman will also mark "the long heritage of Springs artists and writers who have worked in this haven," in the words of a Duck Creek release, one that goes on to wax poetic, anticipating a celebration of "the light and vision of this patch of dappled sunlight, water, and humanity that we inhabit." 
"From the Green River Cemetery to our local sands and back to her own yard," the life of the place will be the subject.  
Also of note: Ms. Schulman will be out with a new collection, "Again, the Dawn: New and Selected Poems, 1976-2022," in November from Turtle Point Press.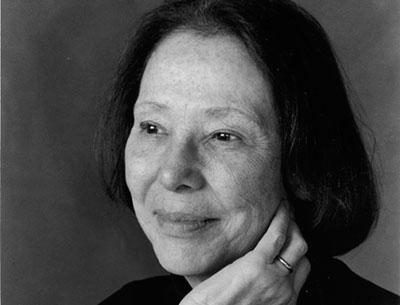 Her poetical pedigree is hard to top. There are the usual citations, former poetry editor at The Nation, former director of the Poetry Center at the 92nd Street Y, a 2016 Frost Medal for distinguished lifetime achievement in poetry from the Poetry Society of America, but then too the forays into criticism ("Marianne Moore: The Poetry of Engagement") and memoir ("Strange Paradise: Portrait of a Marriage"). 
Back to the release: "Ten free copies of Schulman's last publication, 'The Marble Bed' (Turtle Point Press, 2020), will be given to the first 10 R.S.V.P.s to this program," which can be done on the Duck Creek website. "Books must be collected onsite, the day of the reading."
And finally, "This program was organized by writers, educators, and arts advocates Meredith Hasemann and Tom House."