Tomi Ungerer's final children's book is one for the adults, who are sure to be fascinated as a faceless figure is guided by his shadow through a nightmarish hellscape of surrealist disasters and encounters — floods and explosions, collapsing buildings and sinking ships, deserted hospitals and toppling trees. A phalanx of tanks. Pits of magma.
Children, though, are likely to be disturbed, creeped out, by the travails of Vasco, seemingly the last man alive, as he negotiates one challenge after another, escaping each "just in time," in a world ruined by some ecological calamity. "Birds, butterflies, and rats were gone. Grass and leaves had withered. . . . Everyone had gone to the moon."
Vasco comes across a young creature called Poco, green and alien-like but cute, and saves him, fleeing through empty streets while clutching him to his chest like a wartime refugee.
Ungerer, who was once an East Hamptoner, was born in Strasbourg, France, in 1931, and saw the worst of humanity during World War II. Here, in what the publisher says might be his 140th book, humanity is such a scourge its pollution turns its new home, the moon, a "mottled black." Ungerer died in 2019, and "Nonstop" (Phaidon, $16.95) came out at the end of last year.
At one point Vasco's shadow points to a wall where it's written in giant letters "Don't hope cope." But after he does cope, all is not bleak, it can't be; there's hope in caring for another being. Maybe that's all we've got.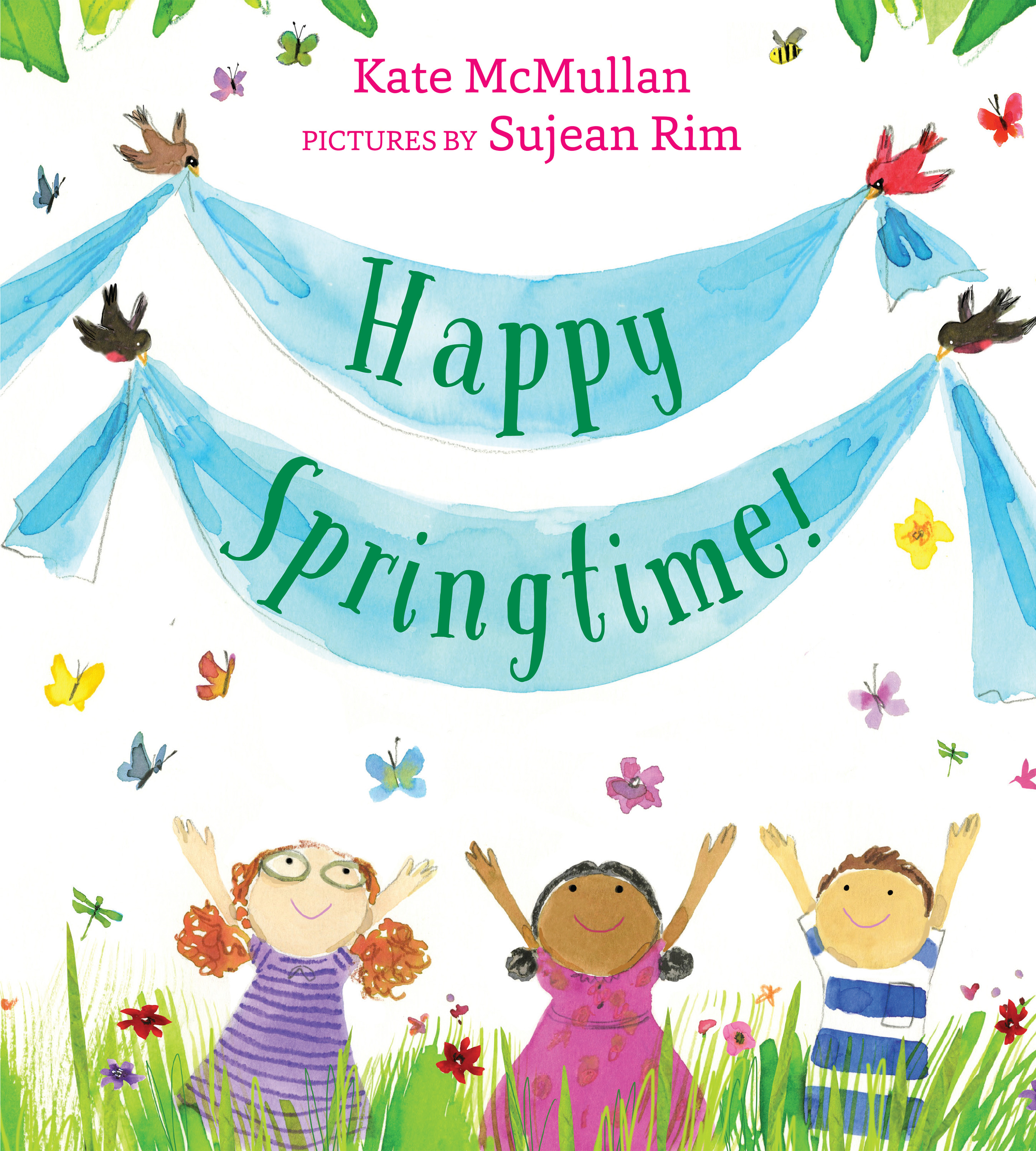 "Happy Springtime!"
It's been a long cold lonely winter, as George Harrison sang. Try a long cold lonely year. And now Kate McMullan's "Happy Springtime!" arrives like a warming ray of sunshine through a break in the April clouds.
"Do not lose heart!" the former Sag Harborite urges all those kids schlepping it to the bus stop in the morning cold and dark. So too all the "red-breasted birds pecking at ice-coated berries," for when "the day becomes exactly as long as the night," it's time to say, that's right, the title of this charming, even necessary, picture book (Neal Porter Books, $18.99).
And as the Earth continues on its elliptical path around the sun, Ms. McMullan deftly follows along with her prose, reassuring the children at the playground and the wakeful frogs in their ponds that the days are indeed growing longer. That goes for you, too, you "wielders of watering cans," you en-plein-air painters.
There are further injunctions, welcome to hear and happily acceded to: "Listen for spring" (the crack of a baseball bat) and "count spring" (in ducklings trailing their mother), each lushly illustrated by Sujean Rim in watercolors that bleed across the page in their exuberance.
And when the reader reaches finally that sunny apex, the longest day of the year, it's not really a goodbye to spring, or even a welcoming of what's next, but rather a temporary parting, gently made. Till next year.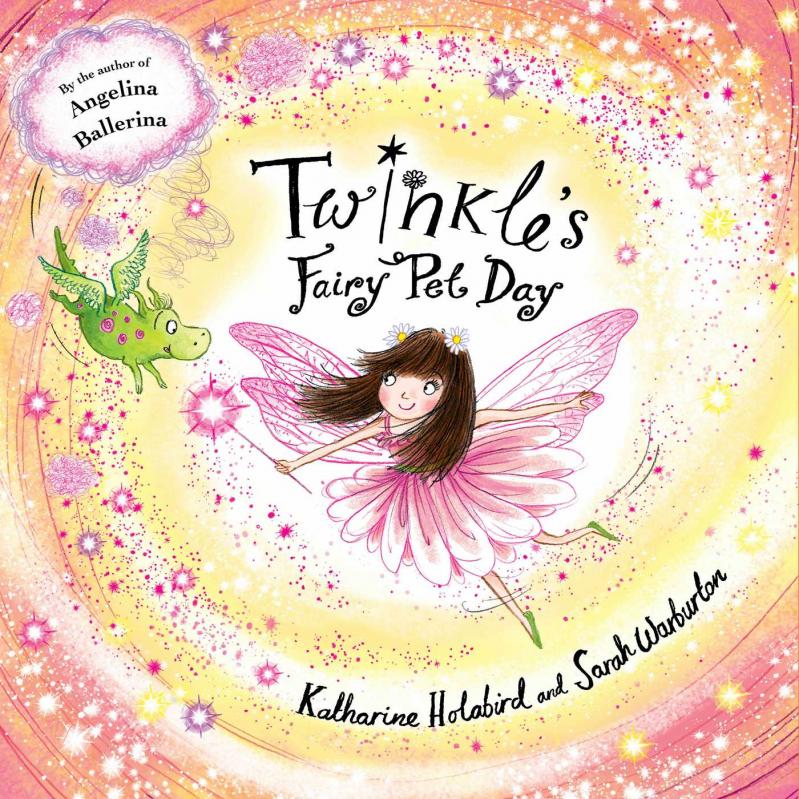 "Twinkle's Fairy Pet Day"
It's almost grating, that title. But in the latest installment in the Twinkle series by Katharine Holabird of Water Mill (and of course of Angelina Ballerina), illustrated by Sarah Warburton, all is quickly redeemed when the heroine's wished-for pet, "something cute and fluffy," granted by Fairy Godmother, in fact turns out to be a rough-and-tumble little dragon who trashes the place — slippers chewed, cakes gobbled, furniture soiled.
Worse, he's untrainable for Fairy Pet Day, when he'll be competing against the other fairies' dainty pets: a butterfly, which claims the prize for prettiest, and a lady bug, she of the neat tricks. Twinkle at this point has shown the dragon only love, in the form of a bath and a grooming, no browbeating instruction, so she tells him to do his best, nothing more.
Naturally he wows all fairies and godmothers present and takes home the best-trained award. Lesson to parents? Loosen the reins. (Little Simon, $17.99.)