Sag Harbor's David Lee Dies at 88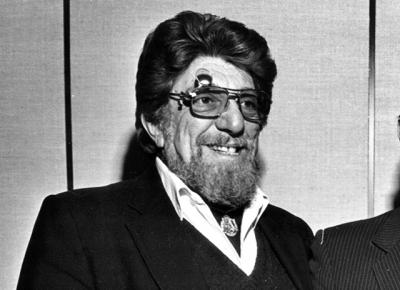 David Lee, the owner of Cove Jewelers in Sag Harbor for may years who was an active member of the East Hampton and Sag Harbor communities and the longtime president of the Sag Harbor Community Band, died early Tuesday. He was 88.
A funeral service will be held at Temple Adas Israel in the village on Thursday at noon, with interment following at the Chevra Kodetia cemetery. The temple announced his death on Tuesday, describing him as "our beloved guiding light, former president, and 68-year member." 
Shiva will be observed at Mr. Lee's home in East Hampton on Thursday from 5 to 8 p.m., and on Saturday from 6 to 8 p.m., with a Shiva services at 6 p.m. on both evenings. A memorial service is being planned for December. 
Since Mr. Lee moved from England in 1948, Sag Harbor became his adopted home. He served as the president and treasurer of the Sag Harbor Chamber of Commerce, known then as the Merchants Association, in the 1970s and 1980s. He was a longtime promoter of tourism on the East End and in the old whaling port in the years after factories like Grumman and Bulova closed, and he was a founding member and past chairman of the Long Island Convention and Visitors Bureau, often lobbying in Albany and Washington, D.C. 
Mr. Lee was also involved in local government, serving on the Sag Harbor School Board in the 1960s, and later on the Sag Harbor Village Zoning Board of Appeals. He was active in the Republican Club of East Hampton and was the chairman of the East Hampton Housing Authority and the East Hampton Citizens Advisory Committee, after moving to East Hampton. 
He was the president of the Sag Harbor Community Band for 25 years — he played the snare drum — and the band, which formed in 1957 and he joined in 1958, still performs Tuesday-night concerts at the American Legion in the summer.  
An obituary will appear in The Star in the future.