Ruth Jacobsen, 86, Writer and Artist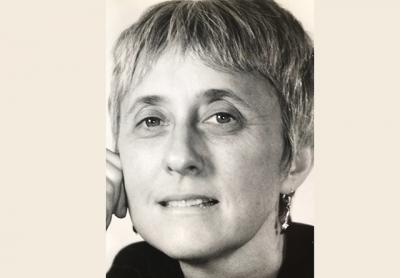 April 8, 1932 - Feb. 19, 2019
The artist and writer Ruth Jacobsen was a hidden child during the Holocaust after her parents fled with her from Germany to Holland. To save her life, the Dutch resistance separated Ms. Jacobsen from her parents and hid her with a succession of Dutch families. There, she learned to adapt to fear and to uncertainty, often posing as a young cousin or sibling.
It is a testimony to Ms. Jacobsen's courage and spirit that she survived the suicides of both parents, left Europe, and immigrated to the United States, her friends Ursula Hegi and Gordon Gagliano wrote.
They say through her writing and collages, "Ruth reclaimed herself."
"She exhibited her art, published a moving and devastating memoir illustrated with her collages [called] 'Rescued Images: Memories of a Childhood in Hiding,' " said Ms. Hegi, a German-born novelist who has written extensively on German identity and the Holocaust. "Her legacy is significant, certainly to her life but beyond that to world history, evoking the legacy of another child hidden in Holland — Anne Frank, who gave the world the girl's perspective of the hidden child." 
"Ruth Jacobsen gives us both the girl's perspective and the woman's perspective," Ms. Hegi said.
Ms. Jacobsen, 86, died on Feb. 19 at the Hamptons Care Center in Southampton. Christine Epifania, her wife and partner of more than three decades, died in 2017. They were wed in the garden of their Southampton home, and were renowned for their community work, as well as hosting rowdy poker games that Ms. Epifania particularly loved.
Ms. Jacobsen was born on April 8, 1932, in Frankenburg, Germany. After arriving in the U.S., she became a textile artist and supported herself for the first 20 years as a movie projectionist, freeing herself to do her art during the day. Some of her collages were based on ideas such as depicting the childhood she wished she'd had, and honoring Jews who suffered and died under Nazi persecution during World War II, including her grandmother, who died at Auschwitz.
One of Ms. Jacobsen's larger works is on permanent display at the Unitarian Universalist Congregation of the South Fork in Bridgehampton. She was also active in the Hamptons L.G.B.T. Center in Sag Harbor.
A Booklist reviewer called Ms. Jacobsen's book "Rescued Images" an "unusual blend of memoir and image that reveals the horror of war and the transformative power of art." In 2016, Ms. Epifania told The New York Times people were "horrified" when Ms. Jacobsen tore up the images from a family photo album she couldn't bear to open for 40 years to make the collages. But in doing so, Ms. Epifania said, "She was telling the story in a different way."
A celebration of Ms. Jacobsen's life and art will be held on April 27 at 2 p.m. at the Unitarian Universalist Congregation, 977 Bridgehampton-Sag Turnpike in Bridgehampton. She was cremated.
Contributions have been suggested to Neighbors in Support of Immigrants (NISI), P.O. Box 803, Hampton Bays 11946, or to the Hamptons L.G.B.T. Center, 44 Union Street, Sag Harbor 11963.