Raphael D. Silver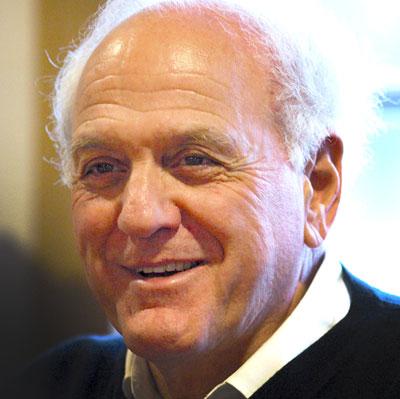 Jan. 18, 1930 - March 4, 2013
    Raphael David Silver of East Hampton and New York City, a real estate developer and the producer of such films as "Hester Street" and "Crossing Delancey," died at a hospital in Salt Lake City on March 4, two days after a skiing accident in Deer Valley, Utah. He was 83.
    The founder and president of Midwestern Land Development Corporation, which built and managed hotels and office buildings, Ray Silver was also president of Silverfilm, an independent company he and his wife, the filmmaker and screenwriter Joan Micklin Silver, established together. Their very first movie, "Hester Street," made on a shoestring and released in 1975, was an unexpected box-office smash. She directed that film and he produced it; in later ventures they occasionally reversed roles.
    The couple, married for 57 years and devoted to each other both at work and away, followed the success of "Hester Street" with a series of films starring big-name actors, among them John Heard, Jeff Goldblum, Mark Ruffalo, Stiller and Meara, and Amy Irving, whose performance in Silverfilm's 1988 "Crossing Delancey" earned her a Golden Globe nomination.
    Mr. Silver's contributions to the independent film world in the 1970s and 1980s were significant. "Well before they had a name for it, Ray Silver was one of the original truly independent filmmakers," said Ira Deutchman, the chairman of Columbia University's film program. "He more or less invented the entrepreneurial approach to filmmaking, creating a business environment where intimate, character-driven films became possible." Mr. Silver was a longtime director of the Independent Film Project, which fosters the development, production, and promotion of hundreds of feature and documentary films a year. "He was passionate about the cultural value of an American independent cinema that did not rely on the Hollywood studios for financing," said the project's founder, Sarah Schulberg.
    Jeff Lipsky, a producer and director who worked with Mr. Silver on the distribution of "Hester Street," recalled that at the time, "with no prior show business experience, Ray demonstrated a keen abundance of good taste, a desire to challenge the status quo, and, most important, a heart and soul that landed the respect of both business people and artists." Mr. Silver was closely involved with Robert Redford's Sundance Institute from its earliest days as a creative and business adviser, and was also on the board of the Big Apple Circus.
    The Silvers were often away on their various projects, but they spent as much time as possible at their house here. They built it in the early '70s long after being shown a barren lot with a breathtaking view of Georgica Pond — "You could wait a year then, and the land would still be there," Ms. Silver said — and loved picking out and adding, bit by bit, trees and shrubs. They kept a canoe, and she said her husband particularly enjoyed watching the changing light across the water.
    Mr. Silver was born in Cleveland on Jan. 18, 1930, the son of Virginia and Abba Hillel Silver, and graduated from Harvard College and Harvard Business School. He was working for a coffee importing firm in New York City when he met his wife, then a student at Sarah Lawrence College. They were married in Omaha, her hometown, in 1956 and made their first home in Cleveland before moving to Manhattan.
    During the last decade, said his wife, Mr. Silver devoted himself to writing fiction. His first novel tells the story of a temple embroiled in a battle over succession and the fraught relationship between the outgoing rabbi and his son. The author's own father, a prominent Zionist leader, was rabbi for 46 years of one of the nation's largest Reform congregations. The novel, "Congregation," will be published posthumously.
    Mr. Silver was cremated. In addition to his wife, he is survived by three daughters, Dina, Marisa, and Claudia Silver, all of whom live in Los Angeles, and by five grandchildren. A memorial celebration of his life is to be held in the fall, at a date to be announced.