Ralph Carpentier, Landscape Painter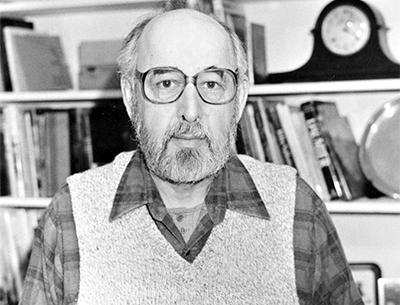 Oct. 29, 1929 - Feb. 19, 2016
Ralph Carpentier, a well-known landscape painter whose paintings are in public and private collections throughout the country, and the former director of the East Hampton Town Marine Museum, died from complications of diabetes on Feb. 19 at the New York State Veterans Home in Oxford, N.Y. A longtime resident of Springs, he was 87.
A teaching job at East Hampton High School brought Mr. Carpentier here in 1955, and he never left. Although he had attended New York University, where Barnett Newman, Franz Kline, Willem de Kooning, and Tony Smith taught, and admired the work of de Kooning and Kline, in 2000 he told Robert Long, the art critic of The East Hampton Star, that he was "married to figurative painting." 
He admitted that in the mid-1960s he went through a "Pop art period of painting food pictures" while struggling to find his painterly voice, but he admired Dutch and French landscape painters such as Corot, and it was the East End landscape that inspired most of his career.
In a 1990 New York Times review of an exhibition at East Hampton's Bologna/Landi Gallery, Phyllis Braff wrote, "Expressive skies are among the most striking qualities here. Several examples call to mind the luminosity in 19th-century landscape traditions." She also noted the contrasts between nature's changes and the permanence of buildings in his work and said his paintings "convey thoughts about the rhythms of life."
 Mr. Long characterized a show of Carpentier paintings at the Lizan Tops Gallery in East Hampton as "breathtaking," and he singled out a vista of Accabonac Harbor, praising how "the sinuous sweep of shoreline creates big abstract forms within the frame, how dramatically the artist uses negative space, how the gentle outlines of big banks of clouds echo the shapes of the land masses beneath them."
Mr. Carpentier not only painted the East End, he inhabited it fully, working as a commercial fisherman, a housepainter, and a carpenter, as well as a teacher at East Hampton High School, the Hampton Day School, Southampton College, and the Art Barge on Napeague. He was deeply engaged in local affairs and his opinions found frequent expression in letters to The Star.
He was among the founders of the Town Marine Museum and oversaw the conversion of a former Navy barracks on Bluff Road in Amagansett for the museum in 1966. He created its murals and exhibits and served as its director until 1989, when he stepped down "to put all of my energies into working on my painting landscapes of the East End."
He also served as an East Hampton Town Trustee, executive director of the East Hampton Historical Society, a member of the East Hampton Town Architectural Review Board, the Accabonac Protection Committee, and the Artists Alliance of East Hampton, of which he was a founder.
Ralph Carpentier was born on Oct. 29, 1929, in St. Albans, Queens, to Ralph Carpentieri, a printer who became a proofreader for The New York Times, and the former Lucia Corritori. He went to Andrew Jackson High School in Queens for a year before transferring to the School of Industrial Art, which eventually became the High School of Art and Design.
He graduated from New York University in 1951 with a degree in education, served as an Army occupational therapist during the Korean War, and then returned to N.Y.U., where he earned a master of arts degree. Unhappy with his first teaching job at DeWitt Clinton High School in the Bronx and learning that East Hampton High School was looking for an art teacher, he said, "I got in my car and drove and drove and drove."
Mr. Carpentier is survived by his wife, the former Hortense Geist, a psychotherapist to whom he had been married for more than 55 years, a daughter, Martha C. Carpentier of Lebanon, N.J., and a stepdaughter, Dee Lambert of Greene, N.Y. Three grandchildren and three great-grandchildren also survive.
A graveside service was held on Feb. 24 at Green River Cemetery in Springs and a reception for family and friends followed in Springs at Ashawagh Hall. M.S.