No Parole for Sean Ludwick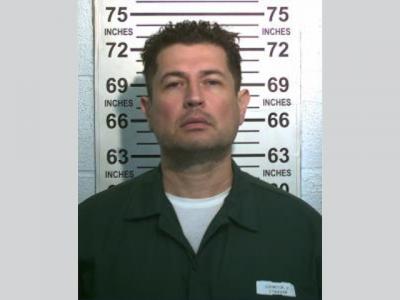 Denial cites 'lack of empathy' after fatal D.W.I.
A parole board denied Sean P. Ludwick, who is serving prison time for the drunken-driving crash that killed his passenger in 2015, in his first attempt at parole earlier this month, citing a "lack of empathy and shallow remorse," according to the decision released by the New York State Department of Corrections this week.
Mr. Ludwick, a Manhattan real estate developer, who will turn 46 at the Gowanda Correctional Facility on Sunday, was sentenced to three to nine years in August 2017, two years after the accident that left 53-year-old Paul Hansen of Noyac dead. Mr. Ludwick had pleaded guilty to aggravated vehicular homicide and leaving the scene of a fatal accident, as well as misdemeanor drunken driving.
After a night of drinking, Mr. Hansen got a ride home with Mr. Ludwick, who police said sped down the cul-de-sac Mr. Hansen lived on in Noyac and lost control of his 2013 Porsche. He crashed into a utility pole about 100 feet from Mr. Hansen's home, where Mr. Ludwick's son was having a sleepover with Mr. Hansen's son. 
Mr. Ludwick tried to flee, prosecutors said at sentencing, and dragged Mr. Hansen's body from the wrecked car. Mr. Ludwick only made it a couple of hundred yards before the car would go no farther. 
"That, in my eyes, is his crime," Susan Hansen Morrissey, Mr. Hansen's twin sister, said by phone yesterday. "It was a very unfortunate accident. It was what he did afterward that is his crime," she said. "He certainly has not had enough time to sit there and think about what he did." 
Ms. Morrissey was among the family members and friends who wrote to the parole board about why Mr. Ludwick should not be released on parole. She said the family was notified this summer that he was eligible for a parole hearing.
Mr. Ludwick, a former managing partner and a founder of BlackHouse Development, appeared before the parole board on Sept. 4, but the board did not issue its determination that parole  had been denied until a week or so later. 
"The panel was struck despite . . . your lengthy presentation and your acknowledgement that this crime impacted 'his children and my children,' " the decision said. "You failed to apologize to the family for the harm you caused. This lack of empathy and shallow remorse for the harm is a concern and leads us to conclude your rehabilitation is not complete." 
While his risk of recidivism was noted as being "uniformly low," his "re-entry substance abuse scores" were listed as probable. 
The decision said that Mr. Ludwick admitted to drinking five cocktails before the crash and he had an elevated blood alcohol level even four hours after the crash. When blood was drawn then it showed a reading of .18 of 1 percent, more than double the legal limit.  
In making its decision, the parole board said it considered Mr. Ludwick's relapse-prevention plan, his letter to the board, multiple letters of support, and a letter from his attorney — all of which were not released by the Department of Corrections. The panel also reviewed sentencing minutes and his past criminal record, which included harassment and drinking and driving. 
The panel pointed out that the judge at sentencing had noted "the extent of the community's grief."
During the parole hearing, Mr. Ludwick "explained in great lengths the events of that night and your actions from that time until the plea was entered and you were then incarcerated," the decision said.
Though Mr. Ludwick is only a year into his sentence, he has been behind bars since February 2016. He was initially out on a $1 million bond while awaiting trial, when officials said he tried to flee the country following an indictment. He had been in Puerto Rico, where he took sailing lessons and searched the internet for countries without extradition treaties with the United States. 
At the time of Mr. Ludwick's sentencing, it was reported that Catherine Hansen, Mr. Hansen's widow and the mother of his two sons, had initiated a wrongful death suit against Mr. Ludwick. It is believed that that case was settled. Her lawyer, Scott D. Middleton of Campolo, Middleton & Associates, did not immediately return a call for comment on Tuesday.  
Had Mr. Ludwick's parole been approved this time, he could have been released in January of 2019. Ms. Morrissey said her family was "heartened by the parole board's decision" to keep him behind bars. 
Mr. Ludwick, who is serving his time in a medium-security prison in Erie County, is eligible to go before the parole board again in March of 2020.